He's taken the car. Already. He's been traveling in France, Belgium and Holland for two months, home for eight hours, and he's leaving already.
Yup. That's about right.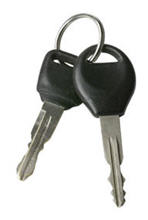 But he asked politely, as usual. And first he hauled out bags of trash, asked what else he could do to help, and gave me a hug. Smart kid.
And I was struck again by how handsome he is. As it hit me last night. He's shaved off the little wisps of below-the-lip hair. He's taller, and at 18, he's filling out. He seems relaxed and happy. Europe always does him good. He loves it there.
"I think I want to live in Europe," he said to me this summer. And again yesterday, on the phone, while sitting in a Midwestern city on a long layover.
And I get it.
Of course, he woke me this morning, unintentionally; I'm unused to noise in the house. I wandered out to the kitchen, and though I know the kid is on European time, I was astonished that he looked so refreshed. His connecting flight was delayed. It had taken nearly 24 hours of travel to get home.
But when he walked through the door just before one in the morning, I saw the young man he is becoming. Comfortable in his skin. At ease anywhere. He smiled and hugged me. I said hello to the friend who picked him up at the airport. I pointed to chocolate cake in the fridge, then I went to bed. And slept for eight hours – for the first time in many months.
There's something to be said for knowing where your children are.
There's also relief – and amusement – when it comes to his younger brother. The phone rang last night, and out tumbled the story of the cell phone loss, almost entertaining enough to undo my annoyance over the situation.
Note, I said almost. Still – he recounted a tale of birds that attacked while he was eating lunch on the green – so Hitchcock – and he took off to get away from the marauding creatures. He lost his phone in the process.
"So how is it going?" I ask.
"It's hard as fuck," he replies.
I chuckle. It's college after all, freshman architecture jammed into a six-week program. He's being pushed to perform, exactly as I expected.
"Are you enjoying it?" I ask.
"It's cool stuff," he says. "But I'm in studio from 9:30 a.m. until 10 at night three days a week. In fact, I can only talk for a few minutes. I have a ton to prepare for Monday. We have to present and defend our designs."
"You're having some fun, right?"
"Sure," he says. "And I like being able to manage my own time. I like the flexibility. And it's beautiful here."
I realize we're having a conversation. A give-and-take that is flowing. This is the head-in-the-clouds art kid. My mystery. The one who doesn't talk, at least, not with me.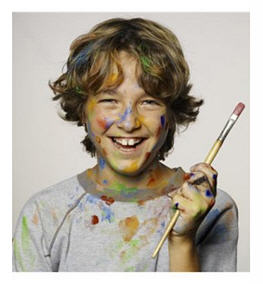 We say our goodbyes. It may be Saturday night, but he has work to do and he's on it.
I wonder if he senses how much he is changing. Lost phone aside, this experience is ideal for him in so many ways. He's being asked to do more than create; he's required to articulate the purpose and function of a design, to defend his ideas in front of other students and working architects. He's acquiring communication skills that are critical for success in any field, and in life.
This morning, my elder son breezes out, then in again, then asks for the car for the rest of the day. He wants to meet friends and go swimming. I laugh and say yes, kiss him on both cheeks, and find myself alone in the house with boxes still to organize, coffee to sip, memories to sift through. Those car keys are going to be gone a great deal in the coming weeks.
But I'm smiling. The kids are alright. They're better than alright.

Big Little Wolf's Daily Plate of Crazy