Shower shockers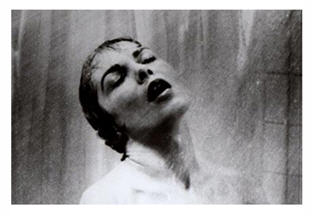 Who doesn't do some of their best thinking in the shower? And who doesn't recall the terrifying shower scene in Alfred Hitchcock's 1960 thriller, Psycho?
Janet Leigh is unwinding after a harried day of larceny, an eerie encounter with a creepy character, and is lulled as she finally cleans up, letting her guard down. A few minutes later, she is brutally slashed by crazed Tony Perkins, dying a bloody death in a scene that remains one of film history's most stunning.
Who among us hasn't forsaken a shower when that Hitchcock classic makes its rounds on cable television?
Water Wisdom

Fortunately, I generally don't skip my shower out of fear of schizo stalkers as I'm slathering up. And good thing, too. Because we who are shower thinkers come up with dandy ideas while under the influence of hot water streaming hard onto the forehead, the scalp, the back of the neck. . .
Much as I love my morning shower for the good flow of good words (on good days), this morning it was all about the whys. I know this is a reaction to my weekend out of town with its flashbacks and sensations of another life before marriage, before children, before divorce, before money and health issues. And in contrast? My 17-year old in all his vigor was at my side as we chatted with other parents and students attending this summer program orientation.
My shocker? Literally all the parents we met were married. I wonder if my son noticed. As for me, my "singleness" weighed heavily, and the stigma I felt surprised me.
Solitude vs loneliness
Solitude can be a good thing. Especially when you parent full time and need a break! But too much time alone turns to loneliness. And leads straight into the chain of questions that are more happily avoided, like why wasn't I loved, why wasn't I good enough, am I destined to be alone.
These are naked questions, admissions of vulnerability. How rare it is for us to speak them, or even to write them. It feels audacious to do so.
And no, I am not feeling melancholy, only puzzled. And yes, disoriented, as I face the staggering divide of my many lives: before and after youth, before and after marriage, before and after divorce, before and after unemployment, before and after good health.

Why ask "why"

Why do I insist on asking why?
I need the big picture, the outline of what I am trying to accomplish. Knowing why helps me to see where I'm going, to avoid repeating mistakes, to generate new approaches and  possible solutions. From asking why, creativity flourishes.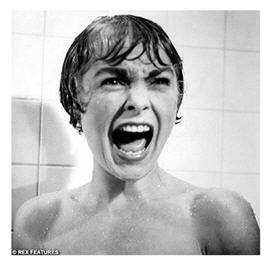 Perhaps it is the (uncharacteristic) silence of this house that is encouraging these questions, but I cannot be alone in this.
Do you harbor questions that always bubble back up?
Do you carry a set of "before and after" lives?
Do you perform better, live better, when you know "why?"
Do you fight loneliness, and mask it with a smile?
I struggle with legitimate worries, yet I don't believe in making excuses. I try to confront what I must, recognizing the gifts in my life, most notably my sons. But the whys have arrived, and I doubt they will be retreating. I sense they are important to my next reinvention.
Oh, I might be tempted to scream in the shower from time to time, and a friend in the shower might distract me. But both would be a temporary fix. Perhaps it's enough to feel the water beating down on my face, and to let the questions and the emotions wash over me, hoping, one day, to find answers.

Big Little Wolf's Daily Plate of Crazy