The hotel room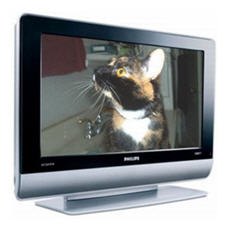 The popcorn ceiling, valance curtains, brightly colored abstract images in gilt frames hanging over each double bed. Six hangers on a pole by the door, with its emergency exit and checkout instructions posted beneath a tiny keyhole. There is olive carpeting with a small pattern, striped wallpaper in the beige bathroom with its dripping faucet. Desk, stationery, chest of drawers, side table, alarm clock, television, phone.
I've been zapped back to the 1980s. To my decade of homogeneous hotel rooms, then so much a part of my work life – routine travel, about once a month. And even during those years, waking at two, again at three, finally rising at five after only intermittent sleep.
What has changed? There is internet access. The TV is a flat panel. I am no longer 30.
Business travel (the blur)
Most often, my business travel consisted of short trips – two days, possibly three – long enough to see a customer or give a training class. Overseas trips were sometimes equally brief, despite the distance and the jet lag. Occasionally they might run an entire week.
Rarely was there enough time to see more than a city's airport, a generic conference room, and the accommodations – always so similar, always about little sleep, rising early, working late. Always the blur, and focused on the job at hand.
Weekend travel, parent-style
This has been a good weekend. But travel is harder for me now, and yesterday was a full agenda of parent-student activities at the university where my son begins his summer study. My 17-year old seemed excited. And seeing that, I was happy. Genuinely happy.
This morning, I rush to make another shuttle bus, the usual security lines, the flight, then a train and a walk to reach home. It will be another long day. And now, early, in this hotel room, these odd flashbacks after dreams about the future – two sons in college.
This place, somehow triggering a blending of past, present, and yes – futures. This perfectly nice hotel with its friendly service, and for me – these strange flashbacks to another self, another time, another life entirely. A life before a different sort of blur – before marriage, children, divorce, money worries, health issues. Before the first signs of aging.
The unfamiliar
I've always enjoyed exploring a new city. There has been little of that this trip, with its explicit purpose. Yes, there was a short walk Friday evening. Burgers and a bit of relaxation. A night of my teenager's channel surfing with the remote. Yesterday's full and well-executed orientation agenda. A tiring day, but a good one.
And all these memories of my years on the road are flooding back. Energy I took for granted. A steady income I assumed would always be there. The blur of being on the move, but real or false – a sense of forward momentum. Always the unfamiliar, but one in which I knew my role.
Now I head into a new unfamiliar zone, one that we all face if we are fortunate. I am moving more slowly, returning home, and I will begin the process of asking tough questions. Asking myself if it is still home once children have left. Asking myself what is next. Asking what remains possible.

Big Little Wolf's Daily Plate of Crazy