Rough week. Of course, you know that, and I managed to get by with a little help from my friends.
But it's enough already! Okay. Apparently not.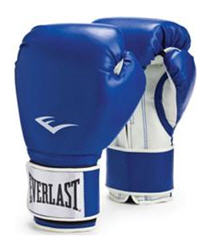 I was down. I was up! And then I was down again. Sucker punch.
Yesterday, not even 24 hours after the last technology disaster, some nasty Trojan decimated my computer, in a matter of minutes. Obliterated. And there I went – down, down, down. Hard. The world spinning. On the mat, blinking and dazed. The ref hovering overhead.
But call the bout? No way. No way in hell. I choose to think like a man, remember? And I fight back. With everything I've got.
I may be down again, and getting a little hot around the collar, but at least it's a chic collar! Avec French scarf. A bright color and pattern, to bolster my demoralized demeanor. But dammit, I wasn't prepared for combat. Not yesterday, and not today.
Who I am and what I do

No matter how hard we prepare (firewalls, spam filters, security, passwords) – we can still get hit with technology trauma. And for some of us – two days in a row. It's baffling. It's expensive. And I am now sans technology. Trauma indeed. For a writer, it's like being bound and gagged, handcuffed and muzzled. The usual resources for interacting with the world (and doing our work) are suddenly unavailable.
I may be without laptop (of my own), but not without ideas as to how to proceed, or creative problem-solving should those initial thoughts not pan out. Writing is more than what I do; it's who I am. My exercise, my healthy nourishment. Conversation is my blood flow. Hanging a "temporarily closed for business" sign on my communication options is not an option. "Unavailable" is unacceptable.
Facing adversity (even with preparation)
The drama thickens: my son's computer was felled recently by a virus, so he's been sharing my laptop. This latest blow is more than an inconvenience, because his educational tasks require a computer as much as my daily writing and networking does. So this episode comes with an unavoidable price tag. At a very bad time.
Adversity knocks us down. It's life. Whether it's relationship, health, family, career, finances, or technology – there are no safe hiding places.
Still, isn't it time for someone else to jump into the ring? To dodge and weave? Because I'm over this Sisyphus thing. You know. One step forward two steps back. And the damn shoulder-boulder is filthy. It's staining my silk scarf, not to mention messing with my mind.
The Myth of Sisyphus

I'll net this out. Big rock. Hot guy. He stepped out of line.
The result?
Huge mountain, and eternally destined to heave the boulder upwards in an attempt to reach the top, only to slide back after making advances. And our woeful but never-say-die mythological hero, Sisyphus? Somewhere, he's still out there, trying, and we got a great (albeit dark) parable out of his ordeal.
As for his wardrobe during this endeavor? One can only hope he had a good dry cleaner, or (better yet) was going topless – muscles rippling, pecs glistening with the physical effort of his daily duties.
I may be down, but I'm not out
Yes, one more blow. But this bruised and beleaguered woman will not stay down for long.
And it's an opportunity for the Hello-May-I-Use-Your-Computer Neighborhood Introduction Project. A way to  practice that "trust" issue?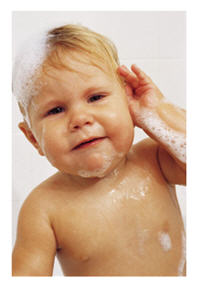 So HEAR THIS, Bad Luck Demon, you Damnable Dark Cloud. I'm over it. This Sisyphus shit has got to stop.
Didn't you get the memo?
You can shadow me, stalk me, taunt me, mock me, or hover over my numbed body when I'm down for the count. But it ain't over yet. And next time you take me on,  if  you're going to hit me with the one-two punch and lay me out to see stars, at least send in a Trojan resembling Brad Pitt, or a gorgeous Greek like Russell Crowe.
..
Big Little Wolf's Daily Plate of Crazy