Technology trauma

Yesterday was rough. Very rough. It took more than five hours to write simply, about simplicity. What's not to love about that?
And I struggled through those hours, trying to avoid a total emotional meltdown due to a serious software snafu beyond my control.
I persisted; stubbornness can be an asset. I wrote inside a tiny square of space, squinting through a sea of nested links as I searched for what I needed. I edited and saved. Previewed and edited again. Coded HTML. Never ate. Drank too much coffee.
Suffice it to say – I had more than the usual moaning for the Monday Complaint Department. I took deep breaths. I emailed friends, people who are now part of my daily life. Some of you.
Old habits die hard – Asking for help

It isn't always easy asking for help. I've never been good at it.
There are reasons for that, rooted in my childhood, and I know what they are. We don't all have the picture perfect family. Not when we're young, and not when we grow up, go out on our own, and naively believe that we can do better than our parents.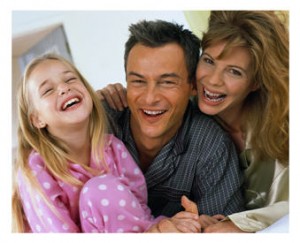 In my case, I learned long ago to accept certain facets of my family history, my current circumstances, and to do better by my sons.
When you don't have family you can turn to, you need a network. The proverbial village, not only to raise children, but for yourself. For your survival. Your sanity. The texture of a shared life.
Old habits die hard – Trust

I am not good at trust.
There. I said it.
Those words look stark on the page. They startle me, and scare me. I know that trust is essential for all kinds of relationships, certainly for intimacy. I have given trust, but often to the wrong people. The consequences have been considerable. So I've closed certain doors, then locked them. Whether I've thrown away the key remains to be seen.
I have no need to justify my distrust; I have good reason for it: fundamental tenets of parenting were broken in childhood; betrayals at the hand of that same parent continued well into adulthood; a breech with a sibling is irreparable, in my eyes. As for my marriage and subsequent divorce, to say that I have reason to distrust is an understatement, and sufficient for this discussion.
I imagine I will always have issues with trust.
You can choose your friends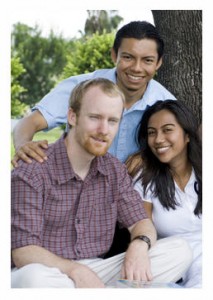 There's an old adage: You can choose your friends, but you can't choose your family.
It is an adage I've found to be true. Friends are of our choosing, and they grow into the family of our choosing.
I have always been rich in friends – incredible women and men, both. Some I've known for 30 years. Others I've come to know in this past year. Some of you.
Women and society: trust issues
Givens: Our culture is absurdly fast-paced, overly competitive, and at times, all too mobile. Many of us are isolated by circumstance and necessity. Technology helps hold us together, as does insistence on maintaining human connections – letters, phone calls, visits if possible.
Still, establishing and maintaining relationships (of any kind) is difficult, and while we may approach each other more openly, I believe it is more problematic for women.
Society expects much of its women – often required to hold down the fort, orchestrate the family social events, raise children, and still bring in an income. Ironically (or out of fatigue?), we often trust too easily, and fall victim to our own willingness to hand over the reins to an authority figure or an institution, or to another person, often a man. To their decision-making, their powers of persuasion, their promise of a fix, or an ability to "complete us."
We may get lucky. We may not. I have learned to hand my reins over to no one.
Problem-solving in isolation
It is virtually impossible to solve problems in isolation. And yesterday, I put my trust in a new friend who offered to help, and on whom I had to rely if I was to avoid a total technology meltdown – and a whole lot of agita. I had other options, including "toughing it out" until my Techno-Kid gets home from college in a few weeks. I would have been stuck writing through a scrambled mess of an interface, but I would have managed.
I also would've been a damn fool to take that option, waiting, though it was my first response. Instead, when the new friend offered to help, I accepted. Putting my trust in her was no small feat for me. She spent many hours on my software problem, solved it, and I am grateful beyond measure.
How to resolve issues of trust
So how do you resolve trust issues? Is it possible?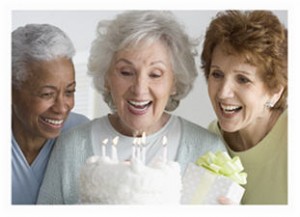 I have learned to trust my gut. I judge more cautiously, and don't dismiss warning signals. But I also pay attention when I sense a genuine desire to know me, or to help me, or establish a relationship of reciprocity.
There is nothing wrong with an agenda or even with being self-serving (you pat my back, I'll pat yours). It is a matter of degree, of honesty, and a relationship that offers give and take.
Do you trust too easily?
Have you put boundaries around your trust?
If you are divorced, have you found it harder to trust?
What are you teaching your children about trust – and caution?
Thank You
This is my thank you note. A little meandering, but my way of telling a new friend how much I appreciate her, and the gift she gave me that extends beyond resolving my software issues. So thank you, to a smart, caring, very real woman who offered me a little miracle, in the one realm of my daily life that I can (usually) trust: writing. Here.
My thanks to one other (you know who you are), who has helped almost daily for months – with good cheer, shared knowledge, and generosity of spirit which I had forgotten existed. And to the others who checked in with me to see how it was going, knowing I was having a very rough day – even for a Monday. Don't we all get by a little better with the help of our friends?
A Classic, Compliments of the Beatles: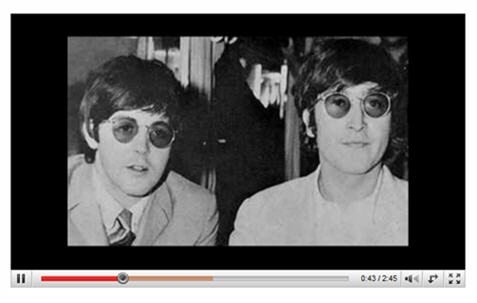 Big Little Wolf's Daily Plate of Crazy