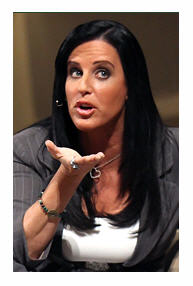 I watch about half of them. Those dreadful, embarrassing, addictive Reality TV shows. Like watching a train wreck. Can't quite avert the eyes.
What can I say? It's my guilty pleasure. Guiltier for some than others.
And the Reality TV shows I watch? Top Chef and Top Chef Masters? Definitely. I enjoy viewing with my head held high. Millionaire Matchmaker? I watch more often than not, though I generally shake my head and cluck my tongue. Yes, like a little biddy disapproving of ridiculous behavior.
The best Reality TV shows? It's a matter of taste and expectations, right?
Real Housewives
As for the Real Housewives? You know the answer to that. No, I won't watch New Jersey (shudder), and only occasionally will I sit still for Atlanta. But Orange County? Yes. Real Housewives of New York? Absolutely.
And what does that say about me, and millions of others?
Last evening I watched the New York Housewives, of course (new episode). And there was one fabulous scene, for the fashion alone. Can you spell short short dresses? I thought Kelly's was ridiculous, but the others were sensational! Was there skin? Yes. Bodies to bare it? Definitely. Gorgeous design? I think so – even Alex McCord's provocative style statement. So once again, the mini-fashionista in me got a dose of eye wonder.
But some of the other scenes? And Sunday? Another matter entirely.
The price of fame
Sunday, while I was doing odds and ends around the house, the New York Housewives were humming in the background as Bravo TV was repeating a string of episodes. At one point, a shrill voice sent a chill up my spine, and I stopped. Everything. I turned and focused – truly paying attention – as a particular drama played out. Something clicked. Something I knew, but hadn't processed.
These are not professional actors. This is heavily edited, but not explicitly scripted.
They are women living their lives – or parts of them – exaggerated, publicly, and with a dozen or more people in the room as "real life" unfolds. Strangers with booms and mikes. Lights, camera, action. Private phone calls placed on speaker. Private emails read aloud for indiscriminate public consumption. Tiffs, tirades, and (hormonal?) roller coasters, all captured on film, replayed on an assortment of devices, blogged, tweeted,  manipulated, and mocked. By millions.
We all have a voyeuristic streak, I know. It's entertainment. I know. And they signed up for it – and for the most part they're all promoting something – a business, a brand, a book – or all of the above. I understand the reasons. And let's not discount an extreme need for attention, a not-so-secret desire to act, and no doubt plenty of psychological nuances to keep many a psychiatric couch busy. Still, at what price comes this so-called fame?
Reality TV – Cultural commentary?
No, it isn't every moment of every day, or every month of the year, apparently. Clearly there are hundreds (thousands?) of hours of footage filmed, then crafted to shape the story. Like I said – it's entertainment, not documentary.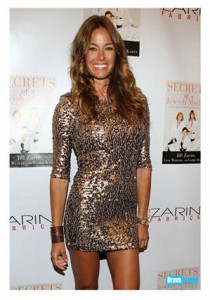 But I can't imagine doing it. Living my life in the fishbowl. Not for a Millionaire Matchmaker date scene. And certainly not for a housewife gig. Not for 15 minutes of fame, nor 15 episodes.
What does it say about us that the activities of these non-celebrity celebrities are both "newsworthy" and entertainment? That we mix intelligence (Alex McCord and Bethenny Frankel, for example) – and what I suspect is a higher dose of "reality for the cameras" with the utter immaturity of the likes of the remaining cast members? And newbie Sonja Morgan? What might we expect from this saucy and outspoken breath of fresh air?
On top of everything else, do we secretly love to see the smart girls versus the (apparent) dimwits, fully aware that these are all – in their own way – highly successful women?
Perhaps it's really the smart girls versus the cagey ones?
Would you do it?
Maybe I should ask, under what circumstances would you do it?
What price do you put on your privacy, or that of your family?
How do you feel these shows reflect on women, and on us?
Images courtesy BravoTV.com
You May Also Enjoy