He dropped onto the edge of my bed, flopped back, and flung one arm over his face, covering his eyes.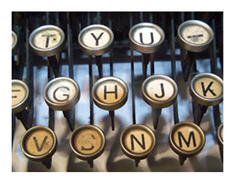 He sighed, then started to talk, hesitatingly at first and then more evenly as he found his rhythm.
And I typed. Mother, as stenographer.
Just one more role of many.
Shorthand (economics?)
I had a flash of myself in Junior High School – you know, when it was called Junior High School. Boys attended "shop" and learned to make metal oddities, the result of nuts and bolts, grease and soldering and other things girls weren't supposed to need to know. And we were entitled to suffer through "home economics," wherein we learned to use a sewing machine (and make clothes), as well as, ostensibly, how to boil an egg – and then some.
Theoretically, we were learning necessary life skills for the future. But while I sewed because it seemed to me to be creative and practical, I had little interest in anything that went on in the kitchen. I stubbornly refused to learn (and still managed to attend college, thank you), and eventually fed myself, a husband, and family with a just-in-time approach in adulthood.
Typing class
As for Junior High, there were other tortures, and wonders. There was Typing Class. And Gregg Shorthand. Only for the girls, of course. Yet this felt useful – I could type my stories, poems, and papers. And the squiggles and dots and lines? They were like magic – glyphs and mark-making. Art and practicality. I loved it, and actually used shorthand throughout college and into graduate school, mixed with more traditional note taking.
But who would have thought that typing and shorthand would be part of my ongoing role as parental stenographer?
My typing past 

There were my years of tap-tap-tapping on a worn blue Smith Corona, the one that got my mother through college in the 1960s. Later there was an IBM Selectric (which seemed awe-inspiring at the time), and I can hardly think of the 1970s aesthetic without picturing that boxy but remarkable machine. Another Selectric got me through the 80s, and since – a series of laptops. Two Thinkpads, two Dells, and more keyboards than computers, with my rapid-fire typing tendencies.
I typed at temp jobs for extra bucks in high school. I did the same through college. I typed term papers for money in business school. And later, there were IBM punch cards, a French keyboard in Paris, 20 years in a corporate life (no administrative help except for the executives). My freelance work – of course. And now this, these years as parental stenographer.
Dictation motivation
Little did I know that my role as a motivator of dictation (and consequently, typist) would become an essential parenting skill. And there I was, last night, my son's computer on the fritz, and me, taking dictation. The all-important essay for a summer program, deadline just a week or so away. Fortunately, he had the beginning of a draft on his thumb drive, so into my laptop's USB port it went. Up came the document in WORD, and down onto my bed went the adolescent, struggling to keep his mind on task.
Just as I had for his brother so many times, I gently coaxed him to "talk it like you're having a conversation, and I will type." It's an effective method. What kid – or adult for that matter – can't "just talk out" their thoughts? From that, you have a draft. Then it's a matter of shaping and editing. He knows how to do that. It's that first gust of wind, the initial push of words. That's the toughest part. Beginning. Anything. And then you get into the rhythm of the effort, and you go with it.
Experience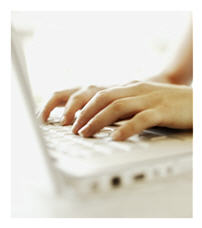 I had to encourage my older son to "talk his essays" from an early age, and for many years. Both of my kids (thankfully) want to use their own words. My elder, in particular, could never seem to get himself started. But once I tried the "talk it" method (age 13), he was flying. Talking was his thing. My 90 words per minute could hardly keep up with his dictation! And as a draft poured out and filled a page or two, he was able to take his own work, and go from there.
By 16, the need to say "just talk" and play the subsequent stenographer role was over. Instead of just talking, he was "just writing." No muss, no fuss. As for the skinny kid dramatically stretched on the edge of my bed last evening? We'd never needed dictation before. He would procrastinate. I would nag. Then he would just do it. Very Nike. But this was different, and as we head into pre-college and college applications, I suspect my role as stenographer will be cranking up again.
Shorthand and supporting roles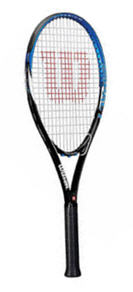 This morning, there's a list in scribbles (shorthand?) – pressing items that have to do with both kids. I need to run a forgotten tennis racquet to the High School (been there, done that). I need to talk to a Guidance Counselor about my son's official transcript, his SAT scores, and letters of recommendation. All need to be coaxed out of overworked teachers and administrators, and ASAP, because these are some of the tasks that should have been done before Spring Break. And weren't.
Yes, I could say "forget it" to my son. But he's been swamped, working harder than I've ever seen, and last night, now rested (his break), he could evaluate more clearly. After painting his room (long procrastinated), doing the dishes (without protest), and reading the course details online, he said: "This is a great program. This is perfect for me."
Exactly.
The exasperated sigh was rising in my throat, but I kept the lid on, and just nodded. I'll be dashing here and there all day for my kid, figuring out how to expedite the paperwork and processes for this application. There's no guarantee he'll get in, of course. It's highly competitive, and as for scholarships? Uncertain. But stenographers know their place. Supporting. Taking dictation. Gently reminding. Knowing when to keep quiet, and get the job done.
You May Also Enjoy