Those who provide the comforting advice that "one day, your kids will know what you gave up for them" are well-intentioned, and even kind. What parent doesn't want to believe that appreciation will come for all our efforts, at some point in the future?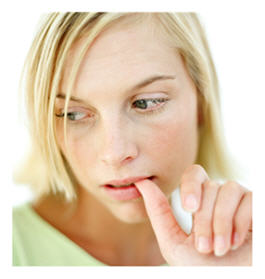 But I question the premise, the concept of eventual "justice" when it comes to parenting.
Do we really believe that others need to know our motivations, the depths of our love, our "goodness?"
When we think this way, are we missing the boat?
Why do we need to set the record straight?
For many of us, we muster the mettle to get through tough situations because we believe it is the right thing. We also cling to the idea that we will some day be recognized, praised, or rewarded for the determination it took to get things done. Setting the record straight is about us – our need for affirmation. Or even a thank you, or an "I understand."
When it comes to children, I wonder if it's possible. I wonder if it's necessary, or more specifically when it's necessary, and appropriate. After all, raising our sons and daughters should be about them, about what they need to know, what they need never know, and the timing of both. If we truly put their best interests first, setting the record straight may or may not be required. Or, the extent to which we do so is not black and white.
Does it happen? Do we ever set the record straight in parenting? Do we get our parental day in court? Our chance to explain ourselves, or redress grievances?
Justice: Legal, Athletics, Business, and more
Most of us are raised to believe in justice. In fairness. In playing by the rules. When history attributes an accomplishment erroneously, we are anxious to see the mistake rectified. We want the "good guy" to have his say and his proper due. We want the record set straight.
In athletics, we scrutinize the replays that prove who threw an elbow, who stepped over the line, who really won the race. We want to know who enhanced performance through drugs (and therefore cheated), so we may believe in those who have earned our respect. If redressing a wrong-doing comes decades later, we're still happy to have the knowledge, finally, to set things right.
In business, and the business of life – whether it's taking credit for another's idea, for the execution of that idea, or for grabbing another writer's words – we also want to set the record straight. We are a culture that seeks fairness, even if it's not easy to attain.
Setting the record straight
When it comes to friendships, relationships, marriages – is setting the record straight little more than a pipe dream – understandable, but off the mark? And when it comes to parenting? To the belief that our sons and daughters will thank us for our sacrifices when they are adults, or parents themselves? Is this idea that we can set the record straight another pop psychology band-aid that is all about us, our needs, a way to muddle through one more challenging day, or week, or year?
The notion that we can set the record straight goes hand in hand with ideas of fairness; if life isn't fair now, we'll be able to reset the balance in the future – by providing context, by telling our side of the story. We salve the wounds of doing the right things (in this case for our children) and enduring results that are often thankless if not questioned by the very children we love, nurture, and sacrifice for.
When a child is caught between parents (all too often the case with divorce), sometimes it's best to back off. At other times, you stand and fight. As for the "never put a child in the middle rule," it takes two parents who live that principle. If one does not, the child will be in the middle. Perhaps not as often as if both parents do it, but it's unavoidable.
Desirable? Of course not. But let's not pretend that it won't happen. Let's also not pretend that we can swallow our pride if necessary and if that makes it easier for our children.
Children of divorce

I just made statements from my experience, without specifics, I know. The specifics are unnecessary; we all have situations in which we feel we've been wronged or misunderstood, as well as clear cut examples of where it is the case. We struggle with decisions at a crossroad. Decisions that affect our lives, and the futures of our children.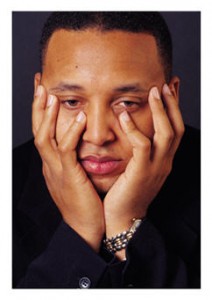 Suffice it to say that my own sons have been in the middle of a power play for nine years. They will never know the extent to which that's been the case, and nor do they need to. The details are unimportant. What they do sense already is difficult enough for them, and of course for me, because I would never wish any sort of pain or doubt for them about either of their parents, and our manner of loving them.
Sadly, millions of children of divorce may feel put in the middle, at least occasionally.
Sometimes the decisions that cause this to happen are inadvertent. Sometimes the decisions are calculated. For myself, I know there are times when I must stand up for my sons by fighting in ways they don't understand. There are times I back off, acquiescing, and it's a different sort of fight – my own fight for emotional, physical, and financial survival.
By staying silent or moving to the periphery, I may be screaming inside because it is hurtful – to me. But for them, for now, it is the best of the available scenarios.
As much as we want to keep our kids out of the tug of war, it isn't always possible. And typically, the child blames and acts out against the parent whose love is unwavering and unconditional. So we long to set the record straight, to explain our position, to be vindicated. But it may not be right for our kids, and it simply may never happen.
Children suffer; we hope it is less in the long run
Children of tumultuous households suffer. Children of contentious divorces suffer. Children suffer in the long aftermath when the warring never quite stops. There are many other scenarios in which our children suffer. I haven't touched on issues of illness, financial stress, abuse, poverty, addiction, or prejudice.
If short term suffering – for any of us – means longer term gain, then isn't that what most of us will choose? If I say no to my kids now because it's best in the long run, even if they're angry with me, isn't that the better option?
We all want to be appreciated by our children, for what we've given – and given up. But parenting (for most of us) is a choice. A choice to do the best we can for our children.
The pain of keeping certain things to ourselves is intense, but keeping them away from a child's ears is no less necessary. I haven't always done as well as I'd like in this area, but I keep trying, reaching for the wisdom to know when to speak and when to stay silent. As for setting the record straight, I can only hope that my sons will live happily and fully, that I will be part of their lives in some way, and that whatever lessons their upbringing has taught – they will love, parent, and contribute honorably.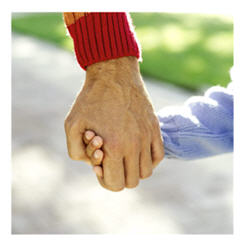 Then I will know I've done my job well, more or less. And frankly, the "record" won't matter a damn.
How often do you believe the "record" is set straight?
Can kids ever really know the dynamics between two parents?
Don't all children want to love both father and mother?
Can one parent ever fully know the dynamic between a child and the other parent?