Wondering who I am? What I look like? What "sort" I am?
See this fab woman?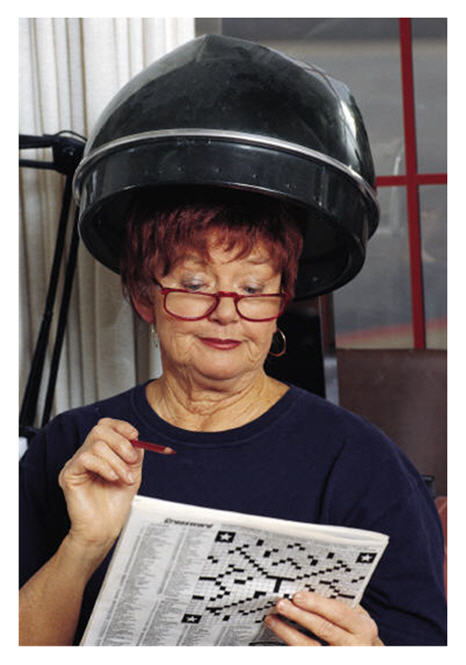 She likes her words. She has cool red glasses. She can even concentrate under a strange, retro, hair heating device. Oh, it's in the name of beauty. Fine. I totally get that. We women go to great lengths in the name of our beauty rituals. Unfazed. Poised. Purposeful.
And, in case you were wondering… this is not me.
Beauty sleep?
See this woman?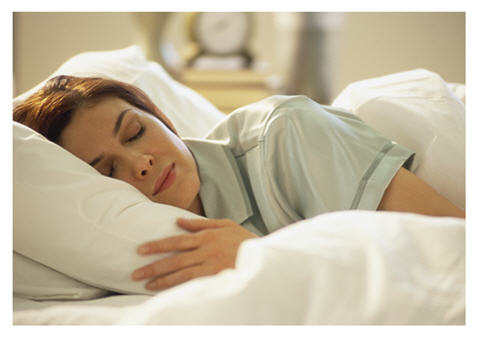 She likes her sleep. Beauty sleep. And I think she gets it. (See that smile, while she's sleeping?)
Clearly, she hasn't yet had children. Or she's on vacation. And note the clean sheets, silky tailored pajamas, and I can only imagine – luscious dreams.
No question. This is definitely not me.
Hippie hair
See this woman? Don't you just love that hippie hair? Gorgeous. I'm channeling Peggy Lipton in Mod Squad. Sally Field in Maybe I'll Come Home in the Spring – before the short cut. Even as I gaze upon these flowing locks, imagining myself in so sensual a persona… I probably don't have to say it, do I?
This is not me.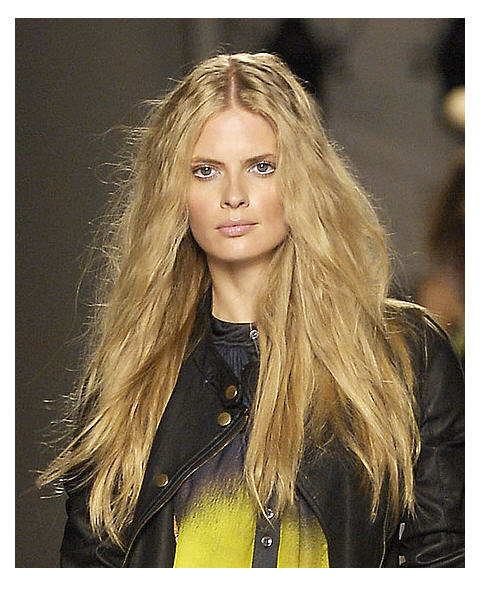 Trippy Hair
Speaking of hippie hair, remember this trippy hair? Cousin Itt? Come on. That was some awesome hair. And the height is about right, though you know I would've gone for some great 4″ heels. Still, I had hair that length in the late 60s, and that could've been me.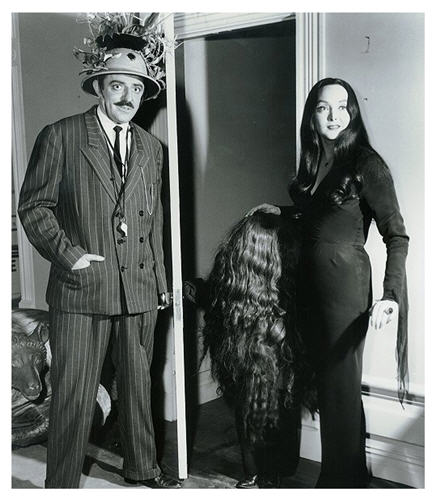 Animal accessories
This doll-face? (Scandalously seductive, wouldn't you say?) She knows her pout, she knows her grout, animal accessories are what she's all about. Great gloves. Nice shades. That sponge in palm, on the other hand… as if ready to clean her tub?
Right. No way that's me.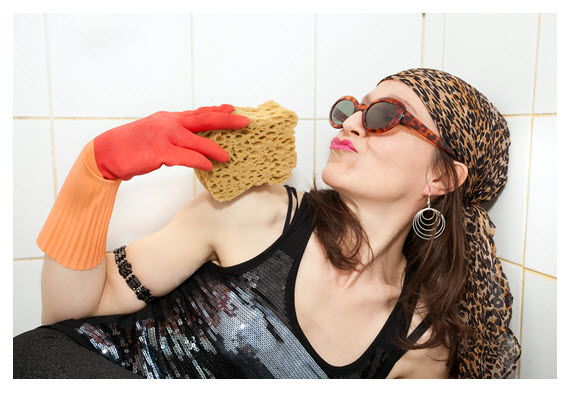 Exotic style and party dressing?

Have you ever done the Chicken Dance? You know, at a wedding, after you've had a few.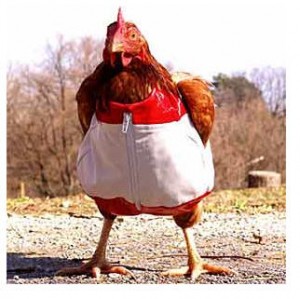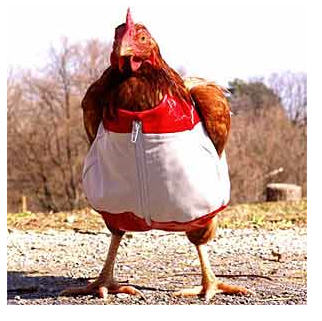 I tried to find an appropriate picture, but I couldn't. I found this, and without attribution. So thank you, to whomever made this available and please do allow me to continue to use it or contact me directly if I must search out a willing foul and dress her for a photo shoot.
Yes, a chicken, informally attired for dinner in a very cute and practical suit. But I would've accessorized. Pearls at the neck, vintage broach, maybe a cuff bracelet. Or those leopard shades above.
It's a matter of my personal style. Creative expression. And hot heels would be in order. Special order, no doubt.
And by the way… this is not me.
Eye liner? One liner?

I admit, I like my liner and I like my mascara. I'll also cop to some bad days. But this woman?
She's beautiful, no question. But does she own a mirror? Moi? I'm emotional, but not Emo. And I carry a Dior compact to avoid any such unnatural disasters. Nope. Not me!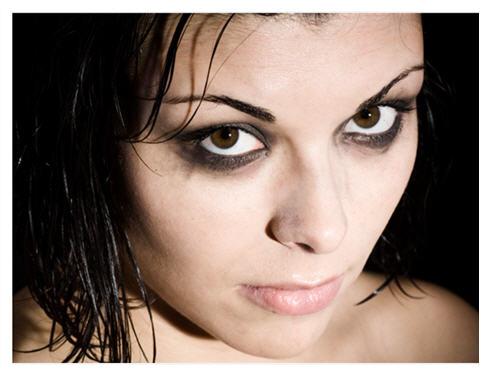 Pearls? Yes. Tattoos on the tah-tahs? No.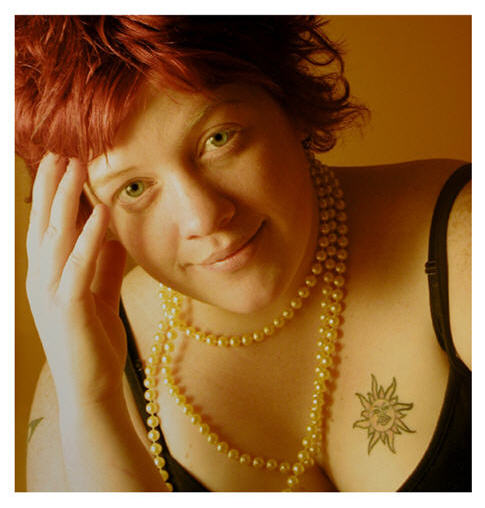 Nice pearls. Mona Lisa smile. I'm feeling the look, right down to the satiny black slip. Could this be me?
Um. Tattoo on the tah-tah. And apparently another tat on the shoulder if you look closely. Hot or not, tattoos are not moi. And if I ever considered it? Wouldn't I go for a tiny little pump? So you knew already. This woman? Not me.
Could this be Big Little Wolf?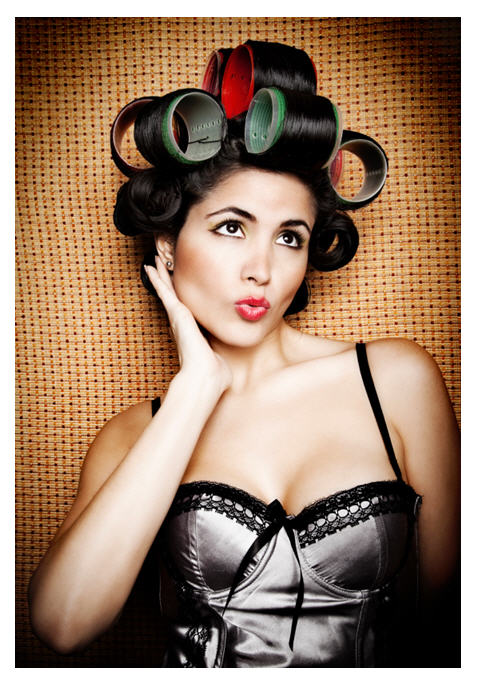 Yes, I'm nearly done with my fashion and style Where's Waldo. Very Saturday Morning Indulgence, I know.
As for this woman? She has the right hair color, giant curlers for that eventual oh-so bouffant look. (Volume, Ladies and Gentlemen. Anything to reach that 5′ marker.) And there's serious pouty primping going on here. Red lipstick. High drama. Cheekiness. And the silvery corset of course, for her not quite ready-to-wear evening attire.
I'll confess. This is me!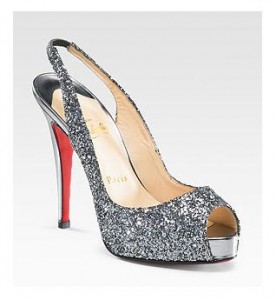 With these glammed up glittering peep-toe slingbacks on the feet, natch. But then, you knew there would have to be shoes. The shoes. Louboutin, of course.
Defining beauty from the inside

Sometimes, we know who we are by who we are not.
Sometimes, we learn to define our beauty and our style through process of elimination. We ruffle, shuffle, and scuffle our way through versions of a self in terms of behaviors as well as fashion.
We keep what's fun or flirtatious. We shed the rest. We try ourselves on for size, then do it again.
If we're fortunate, we learn to define our beauty from the inside. We hope to project it through our speech, our mannerisms, our actions. A little humor goes a long way. And of course, there's our appearance, and occasionally a bit of help from a cosmetic product here, a beauty treatment there, an accessory, a style statement, and the always fashionable smile.
Often, it's easier to say "this is not me" as we try on clothes, jobs, lifestyles, other people. We find ourselves through the no as well as as the yes, and the process of discovering who we are and what we are through this is me, and… this is not.


Click Addams Family to access Fanpop. Click Louboutins to access Saks.