Wake up and smell the coffee
When your day starts at three in the morning, it's amazing what you can accomplish. There's gazing at the 14 stacks of books, folders, and magazines you need to organize (without actually organizing them), or staring down heaps of unfolded laundry with a little smile, knowing they make fine art installations, so why not leave them until another day? Of course, the mere process of imagining eliminating the stacks or folding the jeans, sweaters, and towels lends itself to an overwhelming desire to run away from home, or to dig in, and see what hardwood floors resemble (would I remember?) or to reacquaint myself with the upholstered chairs that comprise our laundry storage system.
Sensory style



While my two inches of aromatic, boldly flavored Italian Roast is brewing (can't you just smell it?), I may move on to the quiet of the living room. It is a calming space, filled with books and (admittedly) provocative, brightly colored art. There are splashes of deep red (which I love), and the odd evocative object: a dish of satiny pebbles gathered years ago on a Mediterranean beach, antique chairs in miniature from when I was a girl, and a 19th century candelabra on the mantel.
Wake up and smell the… roses?
Then it's back to the kitchen, to pour those precious swallows of beloved elixir – my allotted amount. (Coffee gods of the universe, is this fair??). But this morning, there was an additional pleasure awaiting. Six dollars for sensory therapy: two sprigs of lilies and baby's breath, purchased earlier in the week in tight buds, now open in all their glory.
To me, the scent of lilies is incredible. I used to buy flowers often, but they're an indulgence these days. Perhaps that makes me appreciate them more – a single stem of sweetheart roses in a small vase, daisies in a pitcher to lighten the winter doldrums, or my favorite – the spicy and brightly colored lilies – even if they are sitting next to boxes of Cheerios, Rotini, and last night's leftovers my son neglected to put away.
Fragrance and memory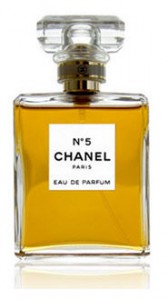 To me, flowers are like French perfume. Essential to my well-being. A few drops of Chanel go a long way; warm and evocative on a pulse point, able to transport me to other times and moments that are… comment dirais-je – sublime.
I recall the perfumes I've gone through at various stages in life. Halston in college, a divine Estée Lauder scent for years. Then, thanks to a Frenchman (you knew that was coming), a Chanel fragrance that is perfection with the particular chemistry of my skin. As for the flowers, I contend that I am trading off coffee savings for floral therapy. While a different experience from freshly brewed java, the jolt of heady fragrance is heavenly. Heavenly.
Is there a scent or color that transports you?
An object that you love to touch?
Some source of sensory therapy, in your environment?
And so I start my day. A bit on the early side, ignoring the stacks, the laundry, and anything else unpleasant. I'll let my imagination wander among the aromas and objects, and breathe in what is here: a classic scent lingering on my wrist, and the giddy blooming of lilies in my kitchen.

Big Little Wolf's Daily Plate of Crazy