I have a bad habit. The fact is – I have many, but this particular bad habit is quite literally detrimental to my health. No, it isn't smoking or drinking. It isn't substance abuse of any sort. It's simpler than that, and so much more complicated. I don't pay enough attention to me.
Too busy to look up?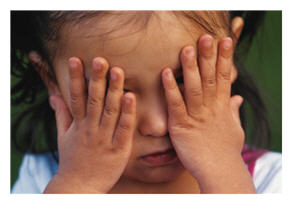 Now you're thinking, that's just silly. Or possibly – oh – I have the same bad habit. You may also be thinking, that's natural; any parent, especially a single parent, is likely to say that at one point or another.
But sometimes we don't want to face the obvious. What if ignoring the self is a lifelong habit? What if you never feel deserving of paying attention to a "me" in ways that most people take for granted? A vacation, a weekend off. A good relationship.
I suspect the sentiment of being undeserving is not uncommon among women – at least women of my generation, a transitional generation. Though isn't every generation of 20th century women transitional?
Careering
I know what it is to throw myself into a job, which becomes a career, and then a way of life that is all about go-go-go at 300% and 300mph, only to lift my head out of the mire of it, years later, realizing that when it comes to a personal life, there's little to tell. Or, that I've lived twenty years of my life only half-aware, partially present; the priority went to my career.
I love to create, to build, to achieve. But I wasn't accomplishing what I wanted to. I wasn't living a life I'd set out to live. Not even close.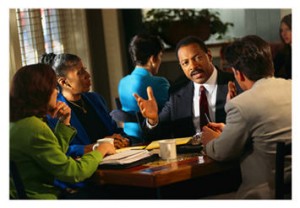 Still, I was caught up in the game, building a reputation in my field, paying back school loans, traveling and learning. But after 10 years, 11 years, 12 years, the content of my days and nights had lost its luster; it was a means to an end, but no end I could recognize.
Parenting
I was fortunate. Though I married later than most, I had two healthy children.
I was largely a full time mom and also a full time corporate employee, from a home office, for many years. "Balance at last," I thought to myself. But when we have children, the world shifts irrevocably, and if we are nurturers by nature, we fall into the rhythms of their care rather than our own. The imbalance is necessary at times, but not all the time. It is a weed, taking root quickly, spreading stubbornly, and its pretty blooms – socially acceptable – may convince us that the weed is valuable.
But it is not. This weed, this perpetual imbalance, will ultimately take over the terrain. Tending to marriage, children, and career? No matter what I tried, it was never enough. The weed, strangling whatever else was planted in the garden.
Epiphanies

Sometimes, it takes a hard reminder. A health scare, a personal loss. Sometimes, there is no drama in an epiphany. It drifts into our awareness, in a rare, quiet moment.
Balance must begin somewhere. It may be as simple as saying "no" on a day that is nothing special, but we need to say no. At this moment, a "me" must come before the play date, the drive to study group, dinner on the table, laundry.
Instead: find another ride or don't go, wear a different shirt, microwave a bowl of soup. Not today, not now, no.
Me. Her return may be as simple as that no, or as simple – and difficult – as yes. Yes, to a soak in the tub. Yes, to an hour with a book. Yes, to a no.
Bad habits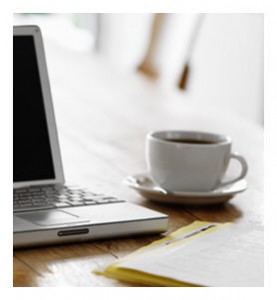 I have a bad habit of forgetting to eat, and eventually I grab whatever is around. I have a bad habit of getting so engrossed in what I'm doing – a project, writing, something for my sons – hours and even days drop away.
I fuel myself on too little sleep and too much caffeine. I push myself beyond reasonable limits. Often, because I've had to. Sometimes, because it is habit. The habit of a lifetime.
I love coffee, and I have been unable to drink it for six days. Even a sip burned, and this frightened me, along with unrelenting fatigue. So it has been a week of Tums, milk, vitamins, Pepto-Bismol, and trying to eat better. I need more sleep, more exercise, less worry. I cannot control all of this, but I can control some of it. At the very least, coffee and eating.
This morning I woke early, and my gut burned less. I wanted coffee. It's one of my small pleasures with no guilt and I've missed it.  So I brewed a tiny portion. I poured it into an espresso cup, not quite filled. I took my time, enjoyed its aroma, then sipped slowly and savored. It was wonderful. I genuinely appreciated those few minutes.
Moderation
Moderation? I'm not good at it, but I need to change that. Especially when it comes to taking care of me. I need to learn that I deserve a me to take care of, that if I want to be here as my sons become men, and if I want a me for myself – for the work – writing – that fills me and nourishes me, then I have to change. Change my bad habits. Give myself a me when it comes to the body as well as the mind.
That's part of the challenge; those of us who live in our heads often focus on our bodies insufficiently or in acts of disconnection that are remiss; the mind and body are not separate. The mind is part of the body.
Appreciation
There are challenges on my plate. Some more manageable than others. I stopped this morning, to appreciate what was manageable.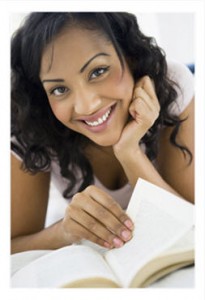 It's so easy to get lost in the hard work of each day – what is valued by society (via a paycheck) and if you're lucky – valued by a family (parenting). It's easy to forget what gives pleasure, or we only experience it dimly. We set impossible expectations, and are unkind to ourselves when we cannot meet them.
Maybe we're already doing more than we realize. Maybe we could do better if we stopped just for a moment, and said "Yes, I need to do this for me" or "no, not today." Maybe we deserve that.
Appreciation for ourselves is hard. We develop bad habits of pushing beyond reasonable limits in the service of everyone and everything except a small piece of "me."  Women do this more than men; as a woman and a single parent, I know I am not alone in this struggle. But I also know I must change, and for all the challenges there is much to appreciate. Including, occasionally, a small coffee.
How do you find your balance when it is lost?
What do you appreciate – or need to – more often?
Do you know when to say yes, and when to say no?
Where can you take some control for a healthier self?