I'm feeling war weary, though I won a battle recently – and to me it was gargantuan. Yep. Moving my site! It was also symbolic, because if I could win one battle, maybe I could win one more. And I have many battles ahead.
Battle fatigue and holiday headaches
I'm certainly not alone in having battles to fight. It's life! Sometimes we make more of our struggles than needed. Other times, we don't ask for help when we should. Fighting battles – now and then, or daily – is something we all deal with. And at holiday time, it can get worse.
Are you feeling battle fatigue? Do you know why? 
Do you fight battles in your own head, over small decisions?
Is it worse at the holidays?
Who helps you through tough choices – strategies for the new job,  considering relocation, or reconciling with a spouse?
Who helps with little choices and tasks, that all add up?
Are you exhausted trying to do it all, including footing the bills for holiday shopping?
There are many sorts of fights – from minor irritants to significant issues of health, job security, relationships and principles. Some of these are overwhelming; we need help in battle.
Then there are legal fights – they're often long, expensive and grueling. Fights over property, over money, over custody, over child support. We are often left depleted, financially and emotionally.
Pick your battles
Some of us wage private and public wars over seemingly tiny decisions. We haven't learned to pick our battles. Not only does fighting every battle expend inordinate amounts of energy, but you begin to lose a sense of what is worth fighting for, and what is not. Priorities blur.
When we're young, we don't know how to pick our battles. It takes experience to recognize when to fight and when to withdraw. And battle comes with a price tag. Always. Its costs – and casualties – can be high.
When you pick your battles, you need to think long term, with a cool head. The big fights demand energy, resolve, and resources – physical, emotional, financial. They also require others to lend support.
Holiday stress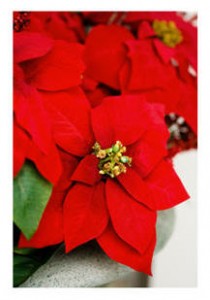 Yes – it's December. The crush is on!
Holidays often feel like a battleground of errands, squabbles, conflicting schedules, too little money, too little time, and a rush to just "get through it."
There are competing parties, competing in-laws, miles to go before you arrive – much less sleep. For those who live alone, holiday depression is common. Loneliness is magnified. For parents and children of divorce, logistics and usual complexities worsen. We are mired in the comings-and-goings as children are shuttled, handed off, and sent off – sometimes across town, sometimes across country.
We're busy, jammed up, crazed, harried, sad, conflicted, even resentful. Where is the holiday joy?
Symptoms of Battle Fatigue
After moving my site here, a 7-week effort (with plenty of Murphy's Law kicking in), I am pretty worn down. It was, indeed, a battle. And while still tidying up, I've plunged immediately into more writing and the usual "everything" of my days and nights to do with parenting and of course, the holidays.
But my mind is here and there, my body isn't working properly (even for me), and I made a promise to myself I'd like to keep. It has to do with another battle. An important one, but the window is closing, and I haven't the physical stamina to fight right now, even as I repeat to myself: If I can win one battle, I can win another.
I was curious; I looked up symptoms of battle fatigue.  And I have every damn one of them. Every one.
Please know – This is in no way to compare my life to those in our armed forces who have known courage and horrors I cannot imagine.

But there are other sorts of war; some of you live them, daily. Of course we are depleted from attack and defense, from rallying and retaliation, from healing wounds and being scarred again, year after year. That I still want to fight for principle as well as necessary financial support may be ridiculous, but giving up goes against everything in me. I'm a fighter.
You can't win them all
Life isn't fair. We've all heard it, said it, and I loathe its easy disguise as a truism, when it is an excuse. That particular expression causes enormous harm. It encourages us to give up, to surrender to injustice, to cheating, to cynicism.
Life isn't fair is not an answer, not the period at the end of a sentence, and not the sentence we must bear. If we pick our battles in a timely and judicious fashion.
Learn from my mistakes. Pick your battles wisely. The holidays needn't be a battlefield. Issues of health, the proper rearing of our children, values – these are battles to be fought. We know we can't win them all, but we can win some, knowing that life doesn't have to be unfair, so much as we allow it to be unfair.
The end – and not  

Forgive me – I'm tired, I'm not editing and I'm just going to "publish." Then I need to research treatment of battle fatigue. I will wrap a scarf around my shoulders, slip into some hot stilettos, then stretch out as I perform my Google search from bed.
After all, I may be down, but I'm not out, and a little style goes a long way.


© D A Wolf