Translation of « Tu n'es pas vilaine, tu sais ? »
I'm pouting. I'm certain of it.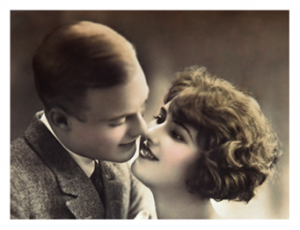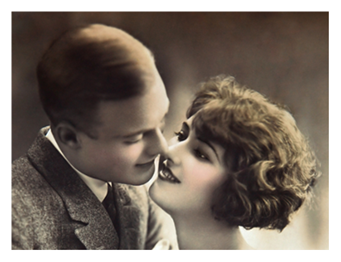 He leans toward me and plants a little kiss on my cheek, along with a quizzical expression.
"What is it?" he says.
I shrug.
"I feel tired… and unattractive," I say. I must admit that my moods are all over the map these days. I'm vaguely worried and restless. I have my reasons. They're good ones.
He loves me and I know it. He accepts me – as I am.
Love? It's never easy. Love after divorce, kids, the complications that can follow? After years on Match, Meetic, this entire online universe of dating… I'm lucky and I know it.
Love, under any circumstances… it's not a given.
This time he kisses me on the lips.
"You're not bad to look at, you know?
I crack up. It's the fact that the way he gives me a compliment is so French. That is, using the negative for an affirmative statement. It's a peculiarity of the French language that I find fascinating, and reflective of the French culture which is slightly skeptical and without question, pessimistic.
"I'm not too bad to look at. Well… you mean I'm not as unattractive as I thought. Or, I'm not unattractive at all. It's unbelievable that this is how compliments are handed out."
He laughs.
"It's typically French," he says. "If' you're not bad to look at, then you're pretty. If the dessert isn't bad, then it's delicious. Isn't it logical?"
I get the subtlety. In contrast, the American method of dishing out compliments goes too far. We have the habit of giving them for nothing at all, or so often, they lose their significance.
That said, I recognize that I spend too much time fretting over minutiae, too much time fretting over serious things. I worry easily. But, when I tell him that I know it and that I'm truly working on becoming less of a pouting worrier, he looks at me and smiles. He says:
"You're not too dumb either, you know?"
A little French lesson (for fun). But note: humor doesn't always translate, and this is an example of that. This is funny in French, and in English… not so much… Aren't cultural differences intriguing, including humor?