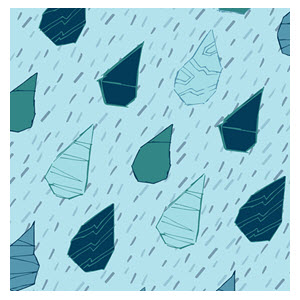 No doubt like many of you, I've been glued to a screen for the past few days, watching as Hurricane Harvey has let loose its wrath, and as flood waters continue to rise in Southeast Texas. With unprecedented amounts of rain predicted throughout the course of this week, like you, no doubt, my heart breaks for the victims of this extraordinary disaster.
I can only wish my friends in the area Godspeed, hope they are safe, hope that the many neighbors and strangers that we see reaching out to help will continue to do so.
The extensiveness of the devastation and the profound sense of loss are something most of us cannot imagine. What lies ahead for the estimated 450,000 people impacted is, to most of us, equally unimaginable.
I lay in bed during the night, remembering the dangerous storms that passed through my area just a few weeks back. At the time, I huddled on the lowest level of my rental, power out, hoping that tornados in the area wouldn't touch down, and feeling completely isolated and so very small. If anything can remind us of our vulnerability and our common humanity, it's the staggering forces of nature.
As I watched the news yesterday, I saw repeated examples of ordinary citizens helping with search and rescue, volunteers simply doing what most of us do naturally. Helping.
Politics are irrelevant. Skin color is irrelevant. Religious beliefs are irrelevant.
This is the beauty of America. At a time of exceptional division, I will focus my thoughts there. And on the rainfall letting up.
Here is the link to the American Red Cross to help Hurricane Harvey victims. It's a good place to start if you aren't in a position to do so in person. Here is an additional link on PublicGood.com specifically dealing with Harvey.
And to my friends in Texas, my heart is with you.