In my 26th year as a parent, I'm finally getting the hang of it. Then again, just last night, I was asking myself if I did anything right at all.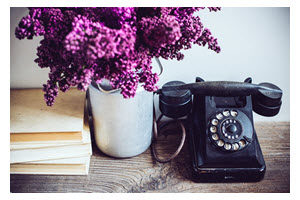 Look, I know I'm lucky when it comes to my kids. They've got good hearts. They're smart. They're employed! They actually talk to me, they listen to me, they check up on me. I had no such relationship with my mother. That in itself tells me something.
Still, for some of us, single parent guilt is routinely resurrected. All it takes is a mention or a memory, and the uncertainties of our parenting past come flooding back.
I admit, frank talk on hard times has stirred painful recollections. And with my uber-honest sons, now 25 and 24, I can't help but second-guess.
The Egg Teaches the Chicken
When meandering talk turned serious with each of them recently, I asked about some tough times we went through. I wanted to better understand what they needed from me then, and how I delivered on what they needed. Or, all good intentions aside, to what extent I didn't.
I wasn't seeking a report card on my parenting; it was more that conversation and circumstances — theirs and mine — have led to striking contrasts and similarities. These present an excellent opportunity to address a growing array of real-world responsibilities. Likewise, relationship gray areas. And not only parent-child.
Given that, it's happy news that my adult children can learn from me. From my honesty. From my willingness to listen. And this last, of course, is why I can learn from them.
As my grandparents used to say: "The egg teaches the chicken."
Strange Synergies?
Those contrasts and similarities?
My firstborn became a homeowner just as I was selling our cozy little house — the post-divorce sanctuary that I left behind several months ago. He was filled with excitement — buying your first home is a thrill — whereas I was filled with sorrow.
But now, as I consider whether or not to move again, and if so, the optimal living arrangement, I'm finding my 25-year-old to be an excellent sounding board. Should I find myself a little fixer-upper, I will turn to him for practical advice. Should I opt for an entirely other arrangement, likewise, for his gobs of common sense.
Cue the lively phone discussions ranging from replacing wall-to-wall with hardwoods to the challenges of laying tile — my kiddo is an avid do-it-yourselfer — to the need for me to persevere in additional downsizing. (Sigh.)
"There's No Place Like Home"
My younger son was embarking on his first post-college job and a relo of his own at precisely the same time as I was moving hundreds of miles. In fact, these events occurred literally within days of each other. Both of us were faced with a host of unknowns, a laundry list of adjustments, and he, like me, was mourning the loss of "home."
So our conversations have been about processing major change as we occasionally need to perk each other up (transitions can be exhausting), then move on to other topics.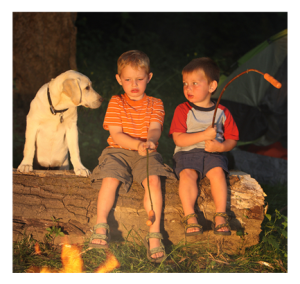 On that score, a call with my younger son led us into precarious parenting territory. As we shared viewpoints on the years following divorce — and the reasons I made certain tough decisions, decisions with pros and cons — I realized I was now conversing with an adult. Still mindful of boundaries, I hoped to offer context.
Gentle with my feelings, he was nevertheless able to be clear about his feelings during that challenging period. And I see my mistakes.
There will always be mistakes. What we wouldn't do to avoid them. If only we could.
Guilt… Thy Name Is Motherhood…
Yup. Maternal guilt. Single parent guilt. Self-blame for a complicated situation that I alone didn't create and I alone couldn't fix. And wishing that things could have played out differently. No parent wants to see their child in pain.
Hours later, there was another phone call, chatty and upbeat. I suspect my younger son was calling to check on me, which reminds me of some of the things I must have done right. No child wants to see their parent in pain.
Of course, this is about who he is and who he has always been — a funny, talented, big-hearted, and mysterious child — mysterious to me at least, for the longest time. The fact that he was concerned with my feelings after sharing some very tough truth — that he called me back to make sure I was okay — this shows me who he is, and yes, that I did my job.
Among other things he wanted to relate this: He ran into a boyhood friend who was surprised I had moved, but wanted me to know how welcome all the kids felt in our little home. (I'm remembering the night we slept 17 teens!)
That knowledge is a small thing, I know. But to me, it's a gift.
You May Also Enjoy