Where are our middle age success stories? Stories of 50-year-olds, 55-year-olds, 63-year-olds who come back after layoff, widowhood, divorce, illness — or maybe some combination? Do you have a midlife success story to share after dealing with losses?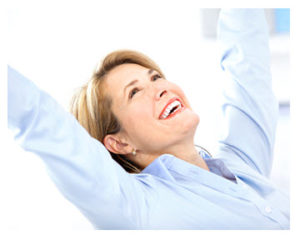 Pop culture and social media are filled with reinvention recommendations — as if a handful of clichés and a few motivational mantras are all we need to rev our engines and make our marks. While I agree any encouraging tidbit is indeed helpful, don't real world stories offer the most powerful illustrations? Don't we long to hear individuals speak of overcoming obstacles?
Wouldn't you like less hype and more detail?
I would.
Recently, a reader named Donata raised an important issue in a comment. Her remarks appear on this post written in 2014, 50 Years Old and Starting Over. Where to Begin? — and Donata's point is one I've often thought about.
… I would like to hear success stories… those that have made it through planning their way through the difficulties and made it to the other side (a fulfilling transformed life (at least as it relates to profession))…
Where Are the "Later in Life" Success Stories?
Certainly, we all know people doing well in their middle years and beyond. But are their stories relatable? Do we have any basis for comparing where they are and what they have accomplished to where we are? And what does doing well mean anyway? "Well" is qualitative. Relatable is a matter of personal circumstances. As for what constitutes "success" — that depends on our definitions.
And… We don't all start from a level playing field. Sure, this is true in general, in so many aspects of our lives. But in middle age, we may find ourselves surprised by it.
When we feel as if we are starting from behind, or starting over from behind, it is hard to see ourselves in the success stories typically portrayed in the media. This is precisely the reason why I am focusing on those of you who feel as if you're building a new life with serious baggage, or starting over with strikes against you. What do I mean by that?
Here are a few examples:
You've been laid off more than once in a short period of time; You've been laid off with no opportunities in your field; Your local employer shut down and you have limited options to relocate
You're returning to the workforce after a long absence with no current experience or discernible marketable skills; You're returning to the workforce feeling your credentials / education aren't competitive
You're putting the pieces of your life together during or after divorce; after widowhood; You're facing self-esteem issues after multiple divorces, breakups, widowhood, yet still hoping to find a life partner
You're putting the pieces of your life together after losing your home / apartment; You're dealing with complicated family dynamics in your living situation (young adults, aging parents)
Current or past health problems have left you with debt, no job, no financial reserves, work life constraints; some combination of these
You're struggling with financial distress, the result of extended unemployment / underemployment or multiple periods of unemployment / underemployment
Health issues / loss of family member(s) have left you in emotional and financial distress; You're managing health issues on multiple fronts — yours, a child's, a spouse's, aging parent's
You're facing these challenges without the "usual" support systems, ie spouse, siblings, friends, adult children
Daunting? That's One Word for It
Laid off in your 50s and much too young to collect social security? Laid off, dealing with medical constraints that don't warrant disability, but nevertheless mean narrowed employment options? Repeatedly applying to positions, repeatedly getting nowhere, and sinking into depression as a result?
Trying to enter the workforce for the first time at 50 or older, still staring into a decade or more before any semblance of a safety net kicks in? Feeling pretty good physically, but emotionally shredded from divorce at 55 after 30 years? No way to keep your home now that you're no longer married?
I'm familiar with these scenarios. Too many of us are.
And oh by the way, you'd really rather not spend the rest of your life without love or sex…
You get the gist. We all have our challenges, and any combination of the items mentioned is enough to transform the most rational and reasonable among us into a quasi-basket case, especially if we've been struggling for years to hang onto jobs and marriages — only to look up and find ourselves tapped out, burnt out, and shut out.
Or so it seems.
Daunting? Definitely. But talking about our fears, what we've tried that hasn't succeeded, what we're considering trying… It helps. And success stories can both inspire and motivate.
So let's hear them! Let's hear what has worked when you're truly down and out. And yes, let's also hear from those who may have benefited from greater peace of mind with a spouse, family member, or organization able to support them through a transition in order to, as Donata says, "get to the other side" — at least professionally.
My Second Chapter in a Nutshell
Why is this issue so important to me?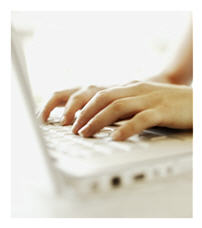 It has been my "life story" for more than a dozen years.
After 20 years in my field and 10 years in my marriage, I slammed into layoff, divorce, and medical issues, all in a short space of time. I had to reinvent. My little boys were depending on it. Starting over was the only option.
A few years later, more significant losses followed.
The only possible Rx: Pick myself up again, start over again, and keep in mind that reinvention is a process. "Success" isn't a static state. And neither is survival.
For me, the definition of success has been: raising my children; providing for them financially; producing high quality work; and maintaining a loving relationship. My children are young men (at last!), and as I explained in my response to Donata:
… Using myself as an example, eight years ago I would have told you that I was a success story following my own process of starting over. I was in a serious relationship a number of years after a difficult divorce. I had restructured my professional life… I wasn't making anywhere close to the kind of living I had previously, [but] I was doing something I loved, and I was paying my bills. Six years ago I went through a period of underemployment and unemployment and had to refocus my work life yet again, which I successfully did, though it took considerable time to achieve. Change takes time. Transitions don't necessarily have clear starts and stops.

Throughout all of this, I was constantly teaching myself new skills and then putting them into practice, whether being paid or not…

… I was a success story once again some 36 months ago, and 24 months ago, and 18 months ago. Client work was flowing in… My sons were doing well. I was in a wonderful, stable relationship. And all felt — if not perfect with the world — manageable…
Money Matters!
For many of you, success is measured in terms of money. For others, it's money and reputation. Some of us only feel successful when "family" is part of the mix.
Naturally, there are other measures of success, but let's be honest — it takes money to survive in the U. S. And in a country with little to no social safety net, a single significant medical event for you or a family member can undo the work of a lifetime. Likewise, an extended period of unemployment as debt adds up.
On these points, while the impacts can be deleterious and far-reaching whatever your age, it's tougher in your 50s and your 60s. I had this to say to Donata:
… When debt accumulates through rough patches in one's working life, financial recovery becomes an increasingly elusive goal. The financial challenges become a high hurdle when we are 50+, as realistically, we have less time to recoup, more "baggage," and possibly a narrowing set of options… But life throws things at us whatever our age. Medical events. Breakups. Family issues. Clients who decide to go with other resources that might be cheaper. Younger. Located elsewhere.

… this is what life is about. Ups and downs. An economy and labor market that little resembles the workplace of our parents… I have embarked on a pretty significant period of starting over once again, including a relocation I had been planning for a number of years.

Ask me in six months or nine months if I have a success story to relate. I hope I will be able to answer in the affirmative.
When Success Comes Over Age 50 or 60
Perhaps success is always about overcoming obstacles, both real and perceived, and no less so when seeking success after losing steam, losing support systems, and feeling as if we're running out of time.
Examples?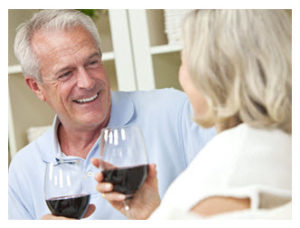 One single mother I know who comes to mind achieved professional success — financial security and a solid reputation — but it took a decade of determination, nose to the grindstone, a willingness to learn, the initiative to teach herself, and the wisdom to adjust when something didn't work and consequently, to work differently. Also observed: an understanding of the importance of tactical and strategic alliances — not to be underestimated — as she kept eyes and ears open to opportunities.
Still, she paid for those years of unrelenting hours spent building a business. She had virtually no help and no breaks for a decade. There were costs to her social life. There were costs to her health. But I believe she is proud of what she has accomplished, as well she should be.
Yet another example I can cite off the top of my head: a man I know who refashioned his life in his early 50s following a layoff.
Once an international marketer, he ultimately transitioned to teaching. There were a few false starts and periods of frustration, but at roughly two years, his career transition was relatively complete. An admitted advantage: He was married to a working spouse during this time, thus avoiding rapid accumulation of debt.
Support systems are essential. Financial, logistical, emotional. And if we don't have them, we need to create them.
"Successful Aging?" Meet Maslow
Another way to view midlife success lies in the context of successful aging, which you might say is the point of this discussion — our desire for financial, emotional, and cognitive survival as we grow older.
Consider this from a Psychology Today article on midlife planning for successful aging, written by Dr. Kathryn Betts Adams:
Coining the term successful aging in 1996, researchers Rowe and Kahn presented their well-known definition that emphasized the interaction of three related elements: 1.) Avoidance of physical illness and disability, 2.) Maintenance of high physical and cognitive function, and 3.) Continuing engagement in social and productive activities.
Avoid health problems. Check.
Use it or lose it when it comes to body and mind. Check.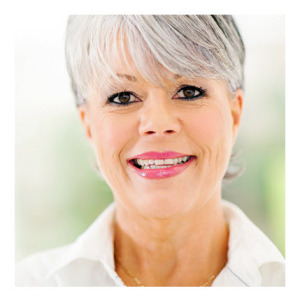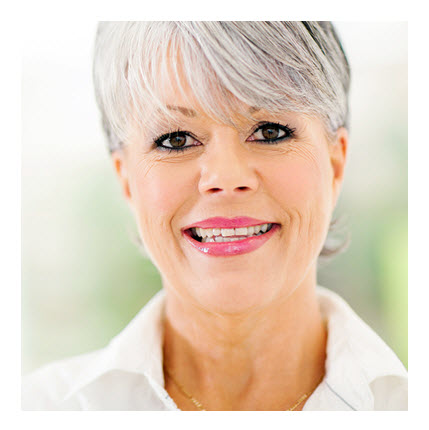 Engage with others. Check.
Well, it all sounds fine, except… We don't always control the fates when it comes to injury, accident, or illness. Likewise, layoffs, spouses who die or leave, and children or parents who need our caregiving.
Now, Dr. Adams appears aware of the assumptions (and limitations) of the factors she describes, noting that gerontologists are looking to broaden their studies to include those for whom some "disadvantage" may occur – for example, illness or other misfortune.
Dr. Adams continues:
… research has also found that older people value and consider successful aging to include meaningful activity, not just keeping busy, and a sense of belonging to family, friendships, groups or communities.
Meaningful activity. A sense of belonging. Yes, they're important. They're also higher up the ladder on Maslow's Hierarchy of Needs, and not front of mind if you're worried about paying the doctor or covering the cost of prescriptions, and if you don't have to choose between rent and food, or food and utilities.
Tell Us Your Success Stories, Please
Starting a new venture or adventure — from blog to boutique, from romance to relocation — is easier when you aren't faced with coming from behind, battling multiple obstacles.
What my own experience as well as hundreds of comments on starting over discussions have taught me: A positive attitude is helpful as is a bit of luck, but even a modest amount of money, good health, and support systems factor into achieving success. Stated somewhat differently — you may still succeed without all three, but the absence of all three certainly makes the path that much more difficult.
The good news? At the very least, we can reach out to each other and create support systems. We can share ideas and help to make connections. And I hope you will do that here.
One last point: Some people accomplish amazing things and live extraordinary lives despite fighting incredible challenges, and only rarely do they allow a glimpse behind the curtain. As a friend said to me recently — we don't know what we don't know.
So… please tell us your stories. Share this with friends. Ask them to tell their stories. Let us learn from each other, inspire each other.
Tell us what you've accomplished and how you feel about it.
Tell us about the hurdles you've overcome, and who helped you along the way.
Tell us the advantages you've found in thinking outside the box, in taking a calculated risk, in unusual ways to brainstorm, in relocating somewhere unexpected, in renewing an old dream, in chasing a new one.
Tell us if you took classes, sought out a mentor, enlisted the help of adult children, the help of the Small Business Administration, the help of your church, the referral of an old high school friend you stumbled into on Facebook…
Comment here so we may benefit from your lessons, tips, advice — what to do, what not to do, what is currently working for you.
You May Also Enjoy