Good news? There's way too little. Bad news? Right. Exactly. Every time I look at one of my feeds or pick up a paper, it's only a matter of seconds before I feel overwhelmed. Down. Disconsolate. The bad news just seems to keep coming.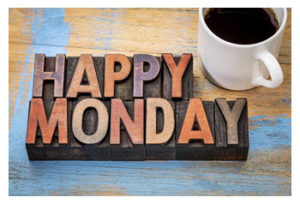 Try as I might to react otherwise, I frequently find myself done in by the enormity of the world's challenges, and my usual energy to fight the good fight, compromised these last months.
There is no question that the election cast a pall over my emotional state. I can't seem to shake a persistent feeling of futility. Of dread. Yes, dread.
I am fighting with myself to retain a spirit of optimism, and a lifetime's habit of renewing motivation when it lags; my determination, my resolve, my perseverance… they're on the lam. Hopefulness is a casualty I'm struggling to resuscitate.
I recognize what's happening as if outside myself. A strange inertia has crept into my life, installed itself, and secured its position, no doubt aided and abetted by an injury that has kept me shut down and shut in.
Another likely culprit: too many sleep-deprived nights. We know what that does to cognition and to mood.
I have also become my own example of this phenomenon: the more you do, the more you can do, but not doing much, I am intimately acquainted with its evil twin — the less you do, the less you can do.
Even in my dreams, I am tangibly and repeatedly confronting impotence, dead ends, failure. I set out tasks and cannot accomplish them. I target a journey along a clearly marked path, but I cannot find a place to stay when I arrive. I take on responsibilities of importance, and I cannot fulfill them.
I awaken in a haze of disappointment in myself, my confidence eroded, my mood dark, and the weight of the world descending as soon as I am conscious. I am weary before I've made it down the stairs to brew that first cup of coffee.
And I'm still weary when I'm on to that second cuppa Joe.
I tell myself this is predictable fatigue, burn-out even, the consequence of so many major "life" changes in such a short period of time.
"Fight back," I tell myself. "Fight the inertia. Fight the fatigue. And for God's sake, fight the dread any way you can."
It seems to me that one of the ways for us to fight is through action; for now, action — beyond using language — is out of reach, quite literally. Then I recall trying to console my boys in the early days of the divorcing process, years ago. Their fear and sadness were palpable; the universe had turned upside down. I told them this: "No matter how badly you feel right now, remember that there is joy in the world. We will get through this together. There will be joy again. There is always more joy to be found."
And so I remind myself of my own words, knowing there are good things in the world, in the people around us, in ourselves even on the toughest days, in sharing ourselves. There will always be moments that touch us deeply, often taking us by surprise in their power and their poignancy.
I need to mention these moments, even if only occasionally, inelegantly, a sort of brief, a list, a factual reportage. I need to press these moments to my heart, and experience their sweetness. I need to throw open doors so that more good moments may enter my life. I need to court them, to invite them in, to document them.
Kindly indulge me in this simplistic exercise in "therapeutic" perspective. Perhaps you might join in with your own Happy Monday moments — delightful discoveries that catch you off-guard, unexpected connections with strangers, reconnecting with those you once thought lost.
Here are a few bits and pieces of happiness that occurred in the past week.
First, my shoulder and arm injuries continue to dog me, but they are definitely improving thanks to a very skilled physical therapist. Progress is slow but steady, and I'm encouraged.
One miraculous side-effect of this improvement?
I'm sleeping better. We all know that sleep deprivation wreaks havoc with our health. Twice this past week, I slept six hours! That's fantastic for me.
Less pain and better sleep? That's reason for a happy Monday.
Second, I was the recipient of a phone call from my eldest son a few days back. He had been out of the country on a jaunt with his best friend, to the Middle East in fact — be still my anxious maternal heart — and I thought he was calling to tell me he was safely home. Instead, only three days after returning from his holiday trip, he was on a layover headed to… drum roll please… South America!
He was in a gregarious mood and proceeded to relate some of the tales of his recent (unusual) vacation, including an impromptu stint as a yoga instructor to the group of people he was staying with. Giving yoga classes over the Christmas holidays in the Middle East… Hardly the stuff of everyday life. He loved it!
What delighted me throughout the conversation? The joy he is experiencing in his travels, and the knowledge that he is leading a full, curiosity-infused, and energetic life.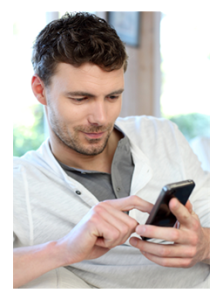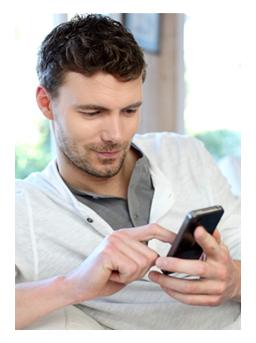 Once back from South America, he'll be on the road again, this time for work but with a detour to visit yours truly.
I definitely call that good news, which makes for a very happy Monday.
For my last item, this. In my recent relocation, I wasn't able to rent the cozy house I had my eye on. Those plans fell through just before my move, and I wound up in a community I hadn't seen, in a town I hadn't visited, and in a three-story rental with a patch of grass that requires a small amount of maintenance. As if dealing with 29 steps isn't annoying enough (with a bad back)…
Mowing? Raking? Shoveling???
A 14-year-old young man in the neighborhood was just the ticket. I have yet to need shoveling, but his raking skills are excellent! Over the past few weeks, I have enjoyed the occasional conversation with him — in my little foyer or on the front stoop. I have loved hearing him talk about school, talk about the neighborhood, talk about what he thinks he might want to do and what he is still yet to figure out. In addition to talking, he listens. There is give-and-take.
Chatting with him recently, I felt like a parent again, albeit fleetingly, and the feeling was oh so good. Just thinking of all the young people out there with so much to say, such a desire to learn, and a willingness to listen fills me with hope.
Hope is always a reason for a happy Monday.

Any happy news to share? Moments that offset life's inevitable challenges? Your Rx to fight worry, anxiety, dread?
You May Also Enjoy