When I saw this article on Forbes, my jaw dropped. The title hooked me. Or rather, it had me in full blown gaping fish mouth!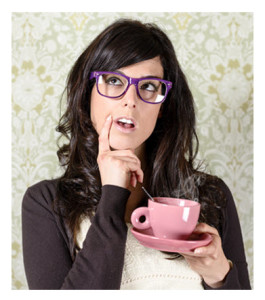 The article, entitled "Why you don't need to be smart or talented to succeed," makes a case for a phenomenon that most of us have observed, though possibly to a lesser degree than this catchy headline might suggest.
Many who are "successful" — or who possess all the material trappings of success — are not intellectual giants, wildly creative innovators, or exceptional leaders. But they are skilled in other ways. And it behooves us to consider what that means.
And in case you're wondering…
… no, you don't need to be beautiful or born with a silver spoon in your mouth to make it in this world either…
Now, is the claim that you don't need smarts or skills a source of dismay? Is it good news for millions of us?
It's not quite as simple as that deceptively appealing headline might suggest. And, while the recommendations from Forbes are primarily targeted at new graduate job seekers or those who are still early in their careers, we should listen up. There's applicability for those of us who are transitioning back into the workforce at 45, or switching careers at 55, or embarking on a new venture at 65.
What words of wisdom might there be for us?
Know Yourself; Know How Others See You
The importance of social skills is undeniable in our increasingly social world order — however "virtual" our virtuosity in the varied socializing realms. So we shouldn't be surprised that he (or she) who is socially adept in our Brave New World is likely to succeed… with or without the more traditional set of reasoning, problem-solving, or domain-specific skills we once associated with moving up the ladder.
Of course, the ladder isn't the same hierarchical model that it once was either. Social media has changed that model. And those reasoning, problem-solving, and domain-specific skills are helpful. Vital even, in certain roles. But knowing ourselves and how others perceive us is at least as important.
We are told:
… You need to focus on understanding and improving yourself. Work on being an interesting person other people want to be around and are willing to open doors for.
Moreover,
… If the choice is between a well-qualified bore (or jerk) and someone who is personable, eager to learn and can tell a story about who they are and what they stand for, guess who wins?
Good Listening. Paying Attention. These Are Essential Skills.
Understanding yourself. Being an interesting person others want to be around. Being someone others are happy to help. That's excellent advice in general, isn't it? That's advice we can use at any age, especially if our socializing skills need dusting off — whether we're headed into job interviews, a new academic program, or out into the dating world at 60!
That tendency to avoid the "bore" and rally round the storyteller? The preference for a person who can generate a little excitement in the way she speaks, as well as what she has to say? Who doesn't benefit from being that person, as long as we don't slip into narcissistic behaviors and monopolize every conversation?
Essential to successful relationships of all sorts is the ability to listen well, to read people, to exercise empathy.
It's worth noting that women executives speaking on leadership experience frequently spotlight the critical nature of people skills. This includes the ability to judge what to say, how to say it, and when to say it, not to mention the importance of body language to convey confidence.
People Remember How You Make Them Feel
I cannot recall where I first heard this, but it's something I'm trying to put into practice, daily.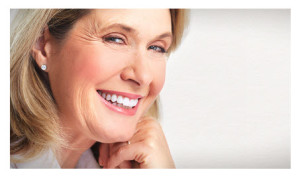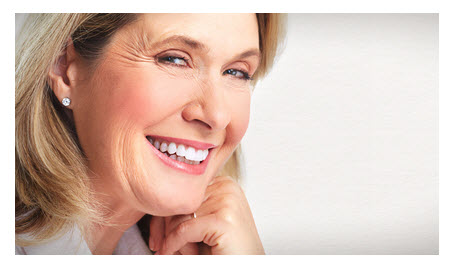 People remember how you make them feel.
It's critical that we sense and observe how others are feeling, and that we communicate with them accordingly, if we possibly can.
Are we providing the information they need? A shoulder when they're hurting? Lighthearted banter on a bad day? Can we provide reassurance when they're down? Can we be a mirror for their wonderful qualities? Can we add to their reserves of hopefulness and confidence in themselves?
As I consider the power of language — spoken or written — I realize that even tapping on a keyboard, ultimately, my gift to you as a reader is how you will feel not only as you read, but as you leave the page and go on about your day. Has your curiosity been piqued? Do you see new options in a complex scenario? Are you feeling better about yourself? Encouraged? Less alone?
Might you be smiling at a bit of silly verse, or nodding as you gather ideas for a job search?
I hope the answer is yes.
Are Better People Skills Among Your Goals?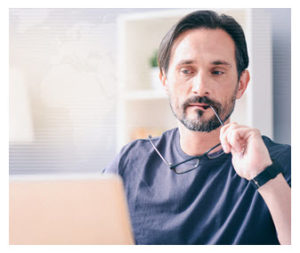 If you're still humming along in the rosy glow of the new year, brimming with resolve to pursue your goals, do you find it reassuring to know that your people skills are increasingly important? Are you looking to listen better, to become a better storyteller, to widen your circle of friends or associates?
I know my real world communication skills are gathering dust; this can happen too easily when you work in isolation, from a home office. As I find myself going two days at a time without speaking aloud, I'm trying to change that.
Much as I love my laptop, it's not helpful to my speaking skills, much less feeling like part of the world around me. We sometimes forget the power of a humanizing voice, the magic of the words we can offer or others offer to us, and the capacity for our words to console, to coax, to motivate, to instruct, to probe, to divert, to delight, to sell, or to inspire.
Are you counting on refining other skills or gaining credentials in order to move you closer to a goal? Are your social skills — online or in the real world — a little rusty? What about your ability to empathize?
You May Also Enjoy