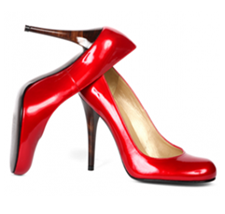 Red shoes. Need I really say more?
Oh, right. Not those red shoes. Red shoes dangling from pine needles. Okay. You get the gist…
It's merrymaking time, or unwinding time, or cooking time, or storytelling time, or reading time… It's Christmastime!
And… happily… it's also Friday!
Around here, there's a ham thickly glazed and sizzling (just a little) in the oven, to be garnished with rosemary, and served with veggies and salad to be prepared shortly. The salad?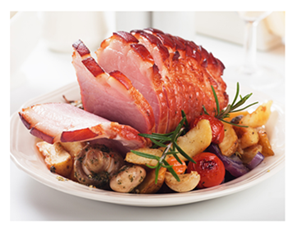 Yes, kale. Yes, spinach. Yes, cranberries and pecans for a little something special. Sweet potatoes, too. Dinner is definitely on the healthy side, but dessert, on the other hand, is an unabashedly fattening treat… and it will be savored.
The best part of the day?
Any time of the day, with my boys around the house and their friends in and out, stopping by.
There is inexpressible contentment in 'just' that, those simple moments of seemingly nothing important, that are, when all is said and done, truly the most dear to us.
I wish you and yours — including your beloved pets, your favorite books, and your cherished memories — a calm, peaceful, happy day, however you may celebrate or not, and… Enjoy your weekend.