Guile. We think of it as being crafty, cunning, or duplicitous. We may think of someone we know (and dislike), a master poker player (who always stares us down), or for that matter, a person whose gamesmanship never ceases to rankle.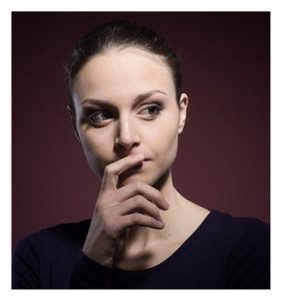 Those who are innocent and trusting in their approach we may consider "guileless." They are open in their motives and responses. We can read them. We needn't have our guard up.
I believe that one of the reasons we are drawn to children is for their lack of ulterior motive, sly agenda, or desire to manipulate us — beyond an extra hour of movies before bedtime or putting off their chores. And likewise when it comes to nature, and of course animals.
Aren't we seduced by the oceans, the fields, the mountain views, horses at full gallop and our dogs in merry chase not only for their beauty, but because there is no artifice and there are no games?
Is the Public Face "False?"
Some learn to put on the mask at an early age, which is not to say that every layer or front or even pretense has a potentially insidious edge. We learn to mirror others in what they say and feel, and this is a good thing; it helps us feel comfortable and it encourages empathy. We are more adaptable than we realize and pick up this habit early. We learn to smile for the sake of others and ourselves; we reap the rewards of real boosts in mood when we do so. And so our public face serves us well, easing us into unfamiliar situations and allowing us to work effectively as we do.
I do not consider the public face to be false unless it becomes dramatically different from the truth of who we are, unless it causes harm, unless we cause harm as a result — to ourselves or others.
As for guile, it takes the art of the mask to a particularly delicate and potentially prickly place, as it seems to be a mechanism for manipulating, for controlling, for potentially undermining others.
"I Am an Open Book"
While discussing working relationships with a friend recently, I made the comment that "I am an open book," generally speaking. Certainly, I know when to keep my opinions to myself, and I know how to use language to my advantage.
However, I am not a great bluffer (in games or "life"), I am not especially skilled at face-to-face negotiation, and I'm guessing that my body language is fairly easy to read, though I've picked up a few tricks over the years to help myself out.
This openness makes me well suited to certain types of work, roles and teams, and less so to others.
I don't like playing mind games. I am adequate at maneuvering corporate politics. I am, for the most part, utterly without guile.
Are You a Good Bluffer?
I found an article in Kellogg Insight on the subject of bluffing that is very interesting. The writers look at game theory and organizational "bluffing" strategies, and it's fascinating fodder.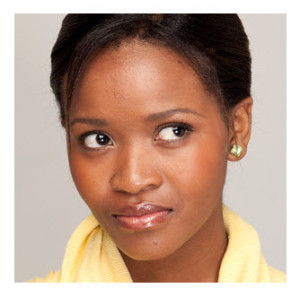 I think about the ways in which we play politics in our workplaces because we have to, or because we think it will get us ahead, or because it will get us ahead or at least prevent us from falling behind.
I think about the ways we learn to bluff and fake and dodge and hedge, and how helpful the bluff becomes in negotiations.
I think of propensity for risk and enjoyment of high stakes games; I have have often watched in wonder (and admiration) at the way those who negotiate coolly are impossible to read and unflinching under pressure.
For the Pleasure of the Game
Surely, those who excel at these tactics do so because they enjoy them. As for the rest of us, we may engage when necessary, and hope to improve our skills over time. And as the article explains, even bluffing requires strategy — when to do it and how much, when it doesn't serve you, when a "mixed" strategy (so you aren't predictable) is best, and understanding that not all relationships are "zero-sum" (win-lose). And thus, the need for "full or partial cooperation."
Moreover, whether we're talking about an organization or a person, too much bluffing may damage your reputation. As the Kellogg article notes:
… Kent Grayson, a professor of marketing at the Kellogg School who has studied trust and deception, says that bluffing is only effective when it is done with a measure of self-awareness. A good reputation might allow a company to bluff periodically… thereby rattling competitors — but only if that company has a clear sense of how it is perceived…
He clarifies as to the underlying psychology and belief system at work that is put at risk when we bluff.
… Our concept of trust, Grayson says, is comprised of three components: competence, honesty, and benevolence. In other words: Do I believe in this person's ability? Do I think he or she is telling the truth? And finally, am I sure that he or she has my best interests at heart? In poker, football, and war, only the first two categories are in play. When it comes to the marketplace, bluffing becomes a much riskier business, because a company has to consider exactly whose trust it is manipulating — and whether the payoff is worth the cost.
On Trust
And I remind myself that bluffing isn't bluffing when you tell your parents something to throw them off, and it isn't bluffing when you evade the truth with a partner, and there is a fine line between cagey communication that may prove damaging to a relationship, which brings me back to the notion of guile.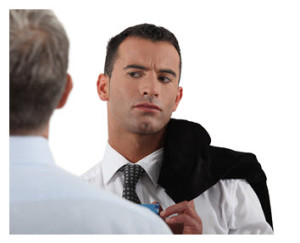 We trust those who are without mask because we know where we stand, we rely on their honesty, we can discern game from reality and tall tale from truth. To me, trust and reputation — as a person, as a partner, as a parent, as a professional — are non-negotiables.
Still, though I love competition, I am not by nature a game player. I prefer teams with a free flow of ideas, diverse personalities, and all the quirks, humor, and innovative thinking that can bring along for the ride. Naturally, I realize this isn't always possible nor appropriate.
As for politics in the workplace, they are a challenge for me, though I've certainly upped my game by virtue of experience. But I remain on the lookout for the sort of slick, shifty, Machiavellian maneuvers that often take game playing much too far.
As for bluffing, I may not be a good bluffer (or so I think), but I imagine if the stakes were high enough, I might surprise myself.
What about you?
You May Also Enjoy