I love stoic sayings, don't you? Keep calm and carry on. Keep calm and don't "carry on." Keep calm and… well… Go shoe shopping.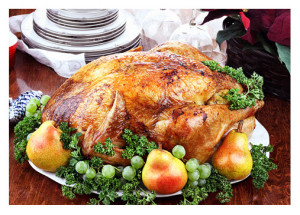 Now come on. You knew that was coming. What else is coming?
If I said "gobble gobble" – might that be a clue?
Of course, on this very special day in seasonally appropriate and fulsome fashion – except perhaps from the poor bird's point of view – we have an alternative to the usual, and I say as much with apologies to the fowl-friendly and vegans among you.
And that would be: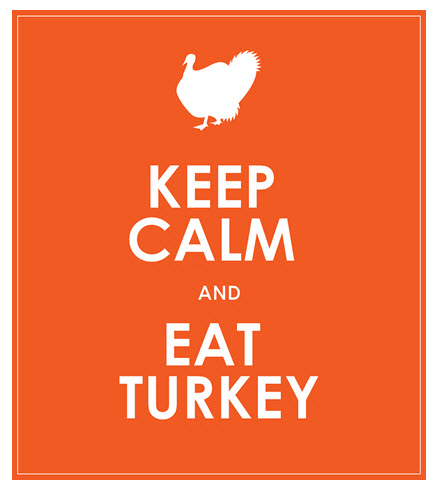 My Thanksgiving table will be laden with plenty of greens (for the eating), oranges, too (yams), and fresh fruit as a follow up with… right… pies and cookies.
Perhaps I ought to say: Keep Calm and Consume Calories. We know that's what we're doing, though hopefully, with a nod to moderation.
As for other nods?
My thanks… to you. Your reading, your comments, your friendship – they all give me enormous pleasure.
Wishing you and yours a lovely Thanksgiving Day.
You May Also Enjoy