I love a good story, don't you? I have been known to coo to the man in my life, just before bed, "Tell me a story."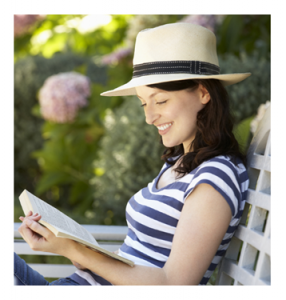 I admit he finds this a little odd, but perhaps what seduces me is the soothing nature of the imagination set adrift – before dreams harken back to childhood, to the pleasure of bedtime and a book, to the way a tale told well can move us, and that, if we're fortunate, just may move mountains.
Sadly, my own desire for storytelling is set aside too often in the press and jangle of daily duties, not to mention making a buck. But I went searching among my notes and nuggets, and I offer you this: "The Pleasure of a Hat, a Mother's News."
It's just a little tale, really. A sentimental reminder that family – those we are related to and those we explicitly choose – can be a wondrous gift. It is a reminder to myself that I need to get out more often to feed my spirit. It is a reminder that discoveries are everywhere, and likewise, good news.
Besides, there's nothing like a great hat. Well, except for fabulous shoes.
I hope you enjoy this reminiscence of a good day, an encounter with a hat, and a mother's news.
A Good Day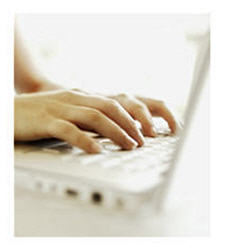 Last Friday was a very good day.
Need a little back story?
Oh, the conundrum of working from home with its obvious advantages – and yet such an abundance of isolation. Writers in particular require the occasional dose of living beings. After all, isn't that what we write about?
And if you're single or living solely with kids, aren't you desperate for a different sort of creative stimulation?
No amount of roaming from desk to floor to couch will cut it. Sometimes you just need to get the hell out, and position your posterior at a coffee shop, a book store, on a park bench in an area with wifi.
I was leery of the locale frequented by Breastfed Boomer Boy (of recent bizarre botched pick-up fame). Was he a permanent fixture in that sunken arm chair? Might I require Groucho glasses and fake mustache?
Determined to return to the scene of the crime, I packed my laptop, power cord, and all the positive thinking I could muster. I dropped the Kiddo at school as usual, then headed towards Barnes & Noble feeling feisty and defiant. As I took the back roads through one of the city's lovely, older neighborhoods, I passed signs for an estate sale and was – of course – immediately distracted.
Common Sense (Quel Drag)
Damn these recessionary times, or post-recessionary times, or post-divorce, post-modernist Millennial Money Madness… in which dollars are in short supply and adolescents eat every ounce of income.
But oh, at the sight of the sign, the desire to pull over was tugging at me. Common Sense, naturally, was holding me back.
"You can't," she says.
"Come on," I whine. "These are gorgeous homes from the 1930s. When will I get this opportunity again?"
Common Sense can be a serious drag. She scowls, she protests, but she is powerless to prevent me from slowing, then parking at the end of a curving line of cars.
"Don't," she warns.
Snappish. Maybe she's hungry.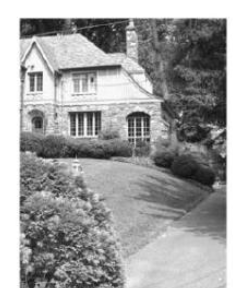 "Listen. There could be a story here," I counter. I can rationalize my way into Temptation Territory if I truly want to. Besides. I'm the one with the car keys.
She purses her lips and turns her back in a huff. I've won this round, though I know she'll call her cousin, Guilty Conscience, if I'm not careful with the wallet.
The Search
Once parked, I take my time strolling past gracious homes of stone and brick as I breathe in the scent of boxwood. This is a fragrance that always evokes memories, and good ones. My grandparents' home. Long summer evenings. A posed picture on white iron patio furniture, surrounded by, yes… boxwoods.
I enter the house by a long driveway into spacious rooms where I try to imagine a life: dinner parties that spill over onto the terrace, sparkling conversation, ladies in their Sunday best and wearing brooches, bracelets, gloves.
Inside, it is mostly women who mill about, plundering boxes full of whatnots, scanning book titles on shelves, running fingers over antique furnishings, turning to more cartons and containers filled with kitchen wares.
I climb the stairs and meander in and out of bedrooms, poking through clothing and accessories in closets and laid out on beds. It all feels so intimate – seeing what another woman wore at various times in her life, noting the number of decades and styles that are represented, touching her belongings without knowing her. I put myself in her place and feel a pang of regret; I know this to be my own financial fear at work. So I divorce myself from my situation and realize that for her, there is no emotional sting. I've been told that she is an older woman, has moved in with family, the home is sold, and proceeds from the estate sale will benefit her favorite charity.
The Encounter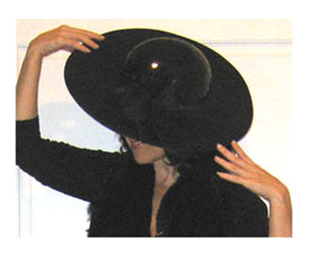 And that's when I turn and see it – on a shelf, just above my eye level.
The hat.
Not just any hat. Black felt. A contoured crown covered in sequins, and not one was out of place. Trimmed in a sheer fabric with a softly tied bow.
It is a fine brim – not too broad, but sufficient to dip over one brow, for mystery of course.
Did I mention that I love hats?
"You have no business buying anything," pipes up Common Sense.
Dammit. I thought she had taken the morning off.
"Keep your little paws to yourself!"
"I just want to try it on," I whisper. And so I do, catching a glimpse in a nearby mirror as I tuck a wisp of hair behind my ear.
I don't recognize the woman who looks back. She's smiling. Beaming, actually.
I adjust the brim so it sits slightly lower over the left eye, and I continue to gaze. Then I reluctantly remove the hat, glance inside for a label, and note the milliner's name – George W. Bollman and Company. I take a deep breath. I turn over the tag.
"My hat!" I say aloud.
Oh, my beautiful black hat, my fabulous find, my millinery marvel once worn by a stylish woman I will never meet, but whose taste I will admire and whose hat I will cherish. My new treasure is priced at two dollars.
A Mother's News
After installing myself at B&N unmolested (Boomer Boy was nowhere in sight), I worked contentedly for hours and then, impulsively, decided to head home.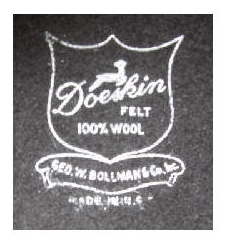 My designated tasks weren't entirely complete, but I confess, I wanted to play with my hat.
As I am navigating my neighborhood streets, a friend calls. Her voice is gushing with excitement. She has news. Big news. Extraordinary news.
She had been dealing with a terrible situation with her teenage son – not of her making or his – and it had suddenly resolved itself. This was no small issue, and no small miracle.
We chatted for awhile, and when I hung up I couldn't stop grinning. By then I was home, dressing (for my hat), and I spent the rest of the evening gleeful. 
A slight detour in plan had fostered this remarkable day: one miracle for a friend and unanticipated moments of happiness for me. After all, where there's one miracle there may be others – some as simple as magic in a hat, or a mother's news.
You May Also Enjoy