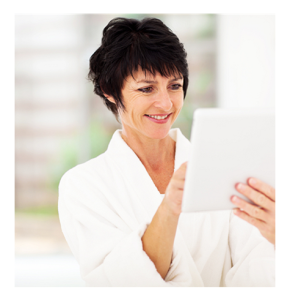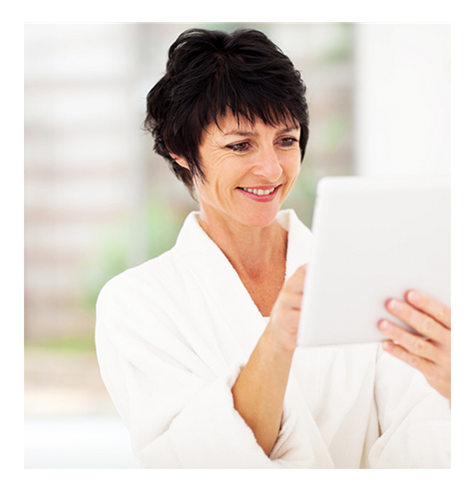 I thought it would be interesting to write about a different kind of first sexual experience – the first encounter after a marriage, or long partnership.
I had been married for almost 24 years when I announced my desire for a divorce. It was another 18 months before I decided to seek out sex with another man. I was in my late 40s; I am now 59.
The idea of having sex after all those years was scary. I had shut down sexually during the last several years of my marriage and felt very undesirable at that point. So it was almost like a dare.
I started looking online for a guy. I was looking for someone to date, discreetly while the divorce proceeded, but I was also looking to 'get laid'. I went about it in all the wrong ways. After a number of false starts, which included an unusual number of men who sent me anatomical photos, I ran across Donald (not his real name). He lived locally, was in his mid-50s, and was a successful businessman. He had been married several times and was disproportionately arrogant given his look and 'skills' when it came to women.
Without being explicit, we came to an understanding that we would meet to have sex. I wanted sex, or at least I thought I did. That's what I told him and it's what I told myself. What I actually wanted was more complicated. I wanted to feel sexual; I wanted to know that I was still attractive to men. And, I wanted some sort of connection. Instead, I chose a man who was almost repugnant to me. I was embarrassed to be seen with him and felt absolutely no attraction. As I write this now, many years later, I still can't explain why this seemed like a good idea at the time.
I thought that having sex was a hurdle I needed to overcome in order to move forward. Maybe I chose Donald because he was so unintimidating, or maybe I was desperate and he was the first available guy who didn't seem scary. I had no desire for him; the first kiss actually repulsed me. Yet I went ahead and scheduled our 'date' even after that initial brief meeting.  It speaks volumes to the place I was at that time – unaware of my right to experience sexual delight, feeling a little depressed and stunned by how life was turning out.
So I sought out S-E-X. I didn't seek out desire or pleasures of the flesh. I didn't go for intellectual connection. I didn't find him appealing and we had little in common.  
Looking back, I failed to see the absurdity of the situation. There I was, an attractive woman, offering myself to an absolute dud.  If I'd been a little more discerning I could have found someone capable of making my first lovemaking as a divorced woman more memorable.  It was memorable. Just not in the way I had imagined it.
We had perfunctory sex, man on top doing his man thing. It ended as abruptly as it began. It was just intercourse. There was no kissing, no attempt to make a connection, and he was proud of himself. I think.
I was pretty stunned at how awful it was. As I left his house I wasn't sure if I wanted to laugh or cry. But I had accomplished what I set out to do.
It was a bad start to my new life as a single woman. And, while I'd like to blame Donald, it really wasn't his fault. I was the one who abdicated my rights to have a mutually desirable encounter. I sold myself short, failed to communicate my desires, and let myself be poorly 'serviced'. I might have been better off paying for an escort.
In my mid to late 40s I wasn't empowered around my sexuality. Sex with the husband had been satisfactory until the marriage began to deteriorate and then it became something I did only to keep the peace. It's easy to lose a little of one's self in that process. Sex with Donald was a continuation of the sex I had been experiencing in the second half of my marriage.
It's been almost 14 years since that night. At age 59 I've come a long way in terms of how I think about sex and how I understand my obligation to create the kinds of sexual experiences I want. Because of the work I've done in exploring my own sexuality, writing about it, and coaching others, I'm a very different woman.
As for Donald? I chose to reframe the experience as a funny story; a cautionary tale about the value we place on our sexuality. The learning from that one night didn't really take hold for many years. I made jokes about it with my girlfriends, ducked if I saw him around town, and kept on making less than stellar choices in men. The experiences have been rich – fodder for my book. I've learned a lot about men and even more about who I am. Today, I am making wiser, more pleasurable choices about sex.

© Walker Thornton

Walker Thornton is a freelance writer, a sex educator and blogger. She is the Sex Expert columnist for BetterAfter50.com, writes for BloomEnjoyYourself.com and writes on dating for Senior Planet. You can find her at WalkerThornton.com and on Facebook at A Woman's Page.

Part 10 in a series on first sexual experiences.
You May Also Enjoy