When it comes to crowdfunding, Kickstarter is the resource that most of us think of – intended to provide a means for unknown creatives and entrepreneurs to secure financing for their projects.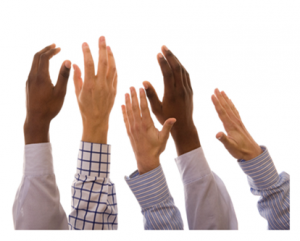 In an interesting discussion on "Celebrities With Their Hands Out," dealing with well-knowns now financing projects on Kickstarter, the New York Times poses a number of salient questions.
With big names garnering millions from this public source, does this mean less potential dollars for the start-up or the newcomer?
The reasons for director Spike Lee or producer Rob Thomas and other celebs not to use this resource?
Juliet Lapidos writes that some see this trend on Kickstarter as "poor taste." She elaborates further:
Kickstarter, once the domain of unknowns seeking their first big break, is now also a resource for big names intrigued by the potential of micropatronage. Not surprisingly, this cultural shift has spurred howls of protest, with critical essays on celebrity "panhandling" washing over the media.
She explains that just because a celebrity is, well… a celebrity, that doesn't mean they can finance their projects easily.
Kickstarter's Contributors?
She reminds us that there isn't a finite amount of capital available via Kickstarter (and presumably, the willingness to contribute is not finite), and she cites these figures:
Forty-seven percent of Mr. Lee's backers had never before contributed on Kickstarter. Once drawn in by a celebrity, donors may patronize lesser-known artists. As the Kickstarter founders wrote on their blog in August, the "Veronica Mars" and Zach Braff bids "brought thousands of new people to Kickstarter who have since pledged more than $1 million to 6,000 other projects."
I'd like to believe that's the case, though I wonder if that's a blip and only in one segment seeking funding. I wonder if a growing presence of big names will begin to diminish our potential for noticing the first-timers – the very individuals that Kickstarter was created to assist. Moreover, the resources available to a "name" looking for a million dollars (or more) are nonetheless substantial, including the time and dollars to be put into the creation of their campaign.
Doesn't that raise the bar when it comes to the presentation by the start-up film maker, the middle-of-the-night writer, or the entrepreneur who may be seeking $5,000 to $20,000 – unable to compete for notice, and shabby in comparison?
Funding for the Haves and the… ?
Is this a win-win, a wait-and-see, or a new variant of the haves versus the have-nots?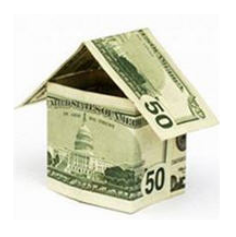 I don't claim to have the answers, but Kickstarter is a fascinating place to visit, dream, and participate in the dreams and ambitions of others. Maybe even to spin a few for yourself.
Still, it's hard not to notice the projects that have received the most funding – the $10 million+ for the "Pebble" watch caught my eye, along with, on the same page, the three film / video projects mentioned in the article. They were successfully funded at $1.4 million, $3.1 million, and $5.7 million.
Hmmm.
For a fraction of those amounts, and I mean a fraction, I could keep a roof over my head and spend 12 months finishing the three books I've started, without having to worry about, well… that roof over my head, food on the table, the utilities, the car insurance, the sky-high medical insurance, the occasional doctor's bill, and everything else.
Then again, maybe I should invent a watch that keeps up with the amount of money my college kid needs, not covered by scholarships and loans…
Maybe we could kickstart a reform to that system, along with a few others I could think of. But those are dreams of a very different sort.
Any dreams you'd like to start up? Any "systems" you'd like to give a kick in the pants to?