When this medical news regarding Angelina Jolie appeared in one of my trending searches, I was convinced it was some sort of mistake. The high profile Academy Award-winning actress, age 37, was disclosing a recent preventive double mastectomy.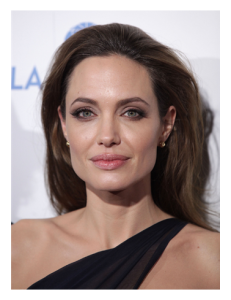 Writing of her choice in The New York Times, Ms. Jolie explains that she lost her mother to cancer, and her own genetic makeup  placed her at high risk for both breast and ovarian cancer. Her three months of procedures, which included reconstruction, were reportedly completed at the end of April.
Most of us worry about cancer at some point in our lives – more so when we have young children, as is Ms. Jolie's case. We cannot bear the possibility of them growing up without us; we may have lost someone ourselves much too young; both make our fears all the more vivid. There's nothing like parenthood to put life, quality of life, and no life at all into perspective. We make brave, painful choices when we perceive them as better for a child.
I recall a friend who lost one breast to cancer while still in her teens. Her mother died of ovarian cancer, and when testing revealed her likelihood of further cancer to be high, she opted for removal and subsequent reconstruction of the other breast. Like Ms. Jolie, she was in her thirties.
At some point in the future, she planned a hysterectomy – all, to maximize the probability that she would be alive to raise her children to adulthood, and to see her grandchildren – something her own mother was unable to do.
Some of you may have been through this. Most women I know, myself included, have been through a cancer scare at least once, following a routine mammogram. That in itself is harrowing, and surely nothing next to a diagnosis that requires surgery and followup treatments, the shadows that linger for years, or what Ms. Jolie has elected to undergo.
Known among other things for her beauty, her body, and her brood with Brad Pitt (the couple share six children), there's no question in my mind that Ms. Jolie's revelations are not only courageous, but do us all a service by addressing these issues, not to mention the importance of a supportive partner.
It's worth noting the continuing numbers of women impacted by breast cancer, and the costs associated with genetic testing. Ms. Jolie writes:
Breast cancer alone kills some 458,000 people each year, according to the World Health Organization, mainly in low- and middle-income countries. It has got to be a priority to ensure that more women can access gene testing and lifesaving preventive treatment, whatever their means and background, wherever they live. The cost of testing for BRCA1 and BRCA2, at more than $3,000 in the United States, remains an obstacle for many women.
One can also imagine that millions of us would not have similar access to coverage or funds for expert reconstruction, much less the care for ourselves or our families that is required following surgery.
Naturally, this brings us back to issues of inequities in our healthcare delivery system, though that isn't where I wish to dwell. Personally, I laud Ms. Jolie's willingness to share her experience. I continue to fervently hope that fewer women and those who love them will ever have to face these and related wrenching choices. I wish more of us felt free to share issues of both physical and mental health, without worry about what others think, much less compromising our livelihood, or future access to care.

Image of Angelina Jolie, BigStockPhoto.


© D. A. Wolf