Watertown, Massachusetts. Cambridge, Massachusetts. Boston, Massachusetts.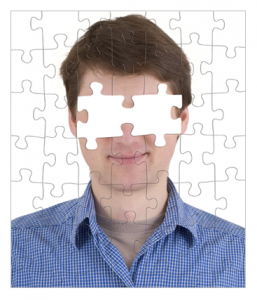 I'm watching CNN like so many others, and occasionally checking Twitter as this story unfolds.
More than anything, I'm stunned and confused by all we don't know, operating – like you – according to a view of motivation and decency and common sense that makes all of this incomprehensible.
I am also reacting as a mother.
I haven't been able to reach one of my sons. Whether or not it's a matter of no cell service, I don't know. I imagine he's just fine – inside, like everyone else in his area. He's certainly not in class; Boston's all but shut down.
I'm looking at that face of a 19-year old that continues to be shown on television. A teenager.
No, that's not sympathy. It's bewilderment.
One version of his face seems to be fairly current. The other shows a kid. Just a kid. And one that his former classmates have referred to as quiet, and as "normal."
We don't know what makes a "quiet, normal" kid resort to such a heinous act. The information we're hearing is conflicting. It's baffling.
I'm thinking about the families whose lives have been irrevocably and tragically changed this week. I'm thinking of the families in the neighborhoods concerned. I'm thinking of other parents like me, worried about their college students who live on campus in Boston or Cambridge, or in towns that are adjacent.
I'm thinking about the victims of violence, and wondering when it will stop.
I'm thinking about all we don't know – ever – about what goes on inside a human mind, what twists it, what eases its pain, what pushes an individual to unspeakable acts. But surely assumptions over ethnicity or religion, presumptions over motivations or affiliations – all of this is ill-advised as we, the public, don't have the full picture.
I'm thinking about that 19-year old, potentially booby-trapped with explosives.
How many more lives? How much longer?
With all we don't know, we need to let the authorities do their jobs. We need to be circumspect. We need to seek perspective. Eventually, the puzzle pieces will be properly assembled.