Boston is a beautiful city. The climate is harsh in winter and glorious in spring. Summer brings flourishing days, terrible humidity, and the city welcomes the cooling air and brilliant foliage of its New England autumn.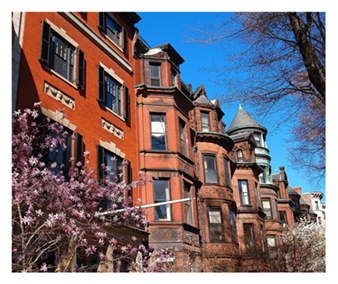 Boston is widely known for its history, its exceptional universities, its culture, its thriving street life, its stoic spirit. It's a city that delights in its traditions – like the Marathon.
Yesterday's events in Boston remain surreal, though I reside hundreds of miles away. Surreal, perhaps because Boston is my home. Perhaps because my son attends college there.
He called shortly after yesterday's bombings. He's fine.
A flurry of texts followed over the next two hours – my son reassuring me that all his friends were accounted for. His brother did the same, though he attends school elsewhere – letting me know that he, too, accounted for his friends in Boston.
When you're hundreds of miles away, you feel helpless, connecting dots you don't want to connect – to worst possible scenarios, to other attacks, to times when the world seemed to stop.
I see posts around the web, places I usually visit. It's business as usual. And I understand.
But today, I'm remembering days of watching runners pass Wellesley College, as we cheered them on. I'm remembering the nightlife in the Copley Square area. I'm remembering the immortality we feel when we're young, which changes as we grow older of course, and when we have our own children.
I'm watching CNN as I have been since yesterday afternoon. I've been reading of remarkable heroism.
There are tasks to be accomplished today, but I admit, the details and activities that normally consume me seem unimportant. It's difficult to concentrate.
People matter. Everything else? Not so much.
I'm immeasurably grateful that my sons and their friends are okay. I ache for the victims, for their families, for the runners from all over the world who participate in what should be a joyful event, for those who were present and will surely need our help and understanding, for the city of Boston and those who are connected to its heartbeat.
I ache for a world in which we cannot seem to put an end to violence.