Like many fathers in the 60s and 70s, my dad wasn't around much when I was growing up. He was working, he was traveling, or he was playing golf. When he was home, he was watching sports on TV or reading the newspaper.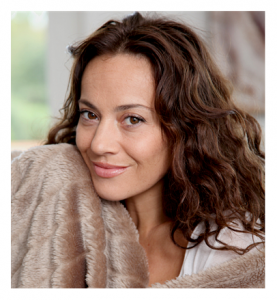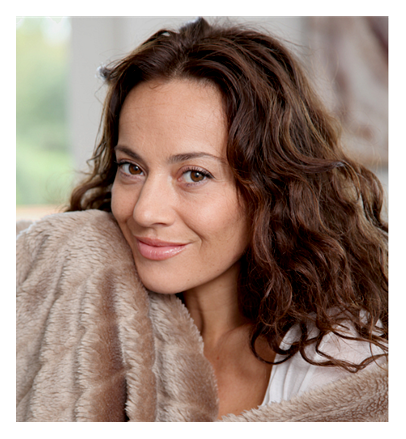 He was an absence as much as he was a presence: he appeared at the dinner table, he loved the occasional argument; he was an affable participant at family functions. He was there, but he wasn't.
Even as I write those words, I recognize phrasing I've used for my ex-husband. Perhaps I have "daddy issues" – or had.
My mother was such an overwhelming presence, it never occurred to me that my dad's lack of involvement in my childhood might impact my relationships.
Sure, I heard the usual psycho-babble about dating a father figure when I was in my twenties and going out with a 40-year old. Like most of the women I knew at the time, there was at least one "older man" in our formative romantic years, though as we matured, we increasingly dated men our own age.
And those daddy issues? Are they real? Are they relevant? What do daddy issues mean – exactly?
What Are Daddy Issues?
Father-daughter relationships set the stage for what women will expect of men, romantically in particular. At least, so the psychological theory goes.
It's logical enough, when you consider that this is the first man a little girl will interact with.
I read an article on Yahoo recently, summarizing several types of daddy issues as well as the typical consequences. Included are: the absent father, the absentee father, the missing dad, the terrible dad, and the overly doting dad.
The article draws from Psychology Today and other credible sources, clarifying the definitions of each problematic type of dad, as well as the respective repercussions. As you might expect, there are many – everything from mistrust of men to confused expectations to an overblown sense of entitlement.
My Father, My Ex?
My father?
By definition, he would likely fall into the "absentee" category – traveling, working, emotionally distant. In other words, there but not, with this as a result, according to the article:
… the father lived in the household with his family, but was often emotionally or physically missing a good deal of the time. Men who travel extensively or work long hours usually have less time to spend with their offspring… Like girls raised with absent fathers, these women frequently grow up with a skewed perspective of the male role in households. Some women ultimately seek out men who are emotionally distant.
It's strange to read these words and experience this epiphany so many years after my own divorce.
Where my story veers from the predictable path is in the fact that my father and I formed a deep connection before his death. I met the man I married just over a year later. I was aware of how much my father's work kept him away from home, and I swore that I would never tie myself up with a man who traveled.
The irony? My ex traveled a manageable amount when we married. The increase coincided with the birth of our first child – and never let up.
Where the article strikes with stinging accuracy: I never explicitly realized that I chose a man who was emotionally distant. I certainly never viewed our relationship in light of "daddy issues."
Changing Times, Changing Awareness
I've worried for years about the way in which I was raising my sons, and the fact that while they have a father, there was no positive, "active" presence of a man in or around the home in which they were growing up.
And if men are present – good men – isn't that a plus for our sons and daughters alike?
One of the reasons I enjoy ongoing conversation with dads, not to mention the growing cultural conversation in which more men are speaking up on balancing work and family – is for the perspective they bring to our views of family in general and parenting in particular.
After all, don't most of us model our gender roles based on what we've seen or experienced – by duplicating behaviors or purposely avoiding them?
I'm glad to see a cultural shift that allows men to be more engaged, that anticipates greater involvement – not dictatorship, not disappearance – but partnership in what we might think of as "family management."
A Woman's Confidence: Set by the Relationship with Her Dad?
I'm not sure I buy that a woman's confidence or lack of it is set by that first relationship with her father. At least, not set in stone any more than any early experience prevents us from fully developing.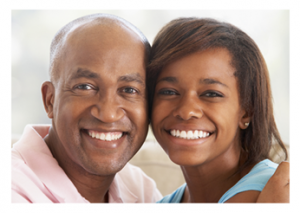 Abuse? I believe it dwarfs us. We may overcome it. We may live with it. We may battle it throughout our lives.
Absence? Is that more or less benign in the long run?
I'll opt for less benign, but that doesn't mean it cannot have a significant impact.
Is the girl heavily influenced by the absence or presence of a father – and the way he relates to her as well as to her mother? That one I surely believe, though no two people respond alike to the circumstances of their upbringing.
Moreover, we all make mistakes regardless of the way we interact with our parents, and we do ourselves no favors when we blame them for the entirety of our less than stellar choices, not to mention our shortcomings.
We're capable of learning from our past; we're capable of self-awareness; we're capable of breaking unhelpful patterns.
Yes, it's easier said than done.
You May Also Enjoy