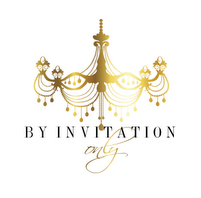 I am delighted to be joining a remarkable group of international writers and bloggers. Once a month, a topic is selected, and by invitation we are asked to address it.
My thanks to Marsha of Splenderosa, Tish of A Femme d'un Certain Age, and the others who have welcomed me. The subject is "our greatest challenge and the lessons we have learned from it."
Please read and enjoy.
Be sure to link to all at this delectable party. You will find their links at Marsha's place.

A Long Bout of Rain

These are my challenges: the abandonment of a husband by choice, a brother by choice, a mother by choice. My father is taken, but I am no less abandoned.
The mother's departure is the worst to process. She is not merciful, and exits in pieces.
But this is my morning's vantage point: the long bout of rain that leaves a pitted gully outside my window, and the spread of mossy cover, a lush if imperfect replacement. Erosion is inevitable, but not immune to transformation.
*
I am taking my first coffee in a different room, in a different part of the house, in a different state of mind than usual though I couldn't quite put my finger on what that means. I am seated where the morning arrives airy and refreshing.
This is the domain given over to the boys and so, left vacant when they are away at school. It is a small home, and while I am only paces from where I usually sit and welcome the day, it is here that the sun's journey begins. In its ardor, my red chairs are brighter. In its confidence, light pours through slatted blinds. In its impudence, stripes decorate the plaster walls and though I see the dust and the clutter I hardly mind; I'm happily distracted by paintings and books, by the miracles of the human hand and spirit, by the illumination of a clear collection of hours.
There are always gifts: stories and resilience.
*
They say that it takes time after a husband dies or leaves before you stretch your limbs across the bed and make it your own. But he was gone before the body moved on; a dozen years later I still sleep on the edge. I fill the open space with books.
We all know losses, sooner or later. I have not known the worst of them, and I count myself among the fortunate. So I will teach with what I possess – lessons of absence, lessons of presence, and all the structures in between.
*
He speaks in a flurry of terminology I cannot quite understand, a situation I'm accustomed to with his brother who, at twenty-one, persists (devilishly) in trying to school me in particle physics. But my younger son's universe is more comprehensible: horizon lines, chiaroscuro, psychological experiments mapped to design and film and performance art.
I smile recalling his trip home only weeks ago, and the intensity with which he scanned the eerie artworks of a surrealist master. We paged through a reference book and his eyes hovered over the fine, cellular markings. He offered his own pocket sketchbook for my perusal, sharing the shapes and discipline of his drawings.
*
There are days I am certain I cannot continue. Two years and eight to go, three years and seven to go, four years and six to go.
Why is it I'm not remarried? Why am I still carrying this alone?
There is no point to conventional questions. There are five years down and five to go, so I do the math: 1600 days and nights remaining. Dear God, please keep us going.
Each day is a struggle for money or patience, each day is a struggle for wisdom or wisecracks, each day is a struggle against loneliness and bewilderment and admittedly, prideful silence. I focus to listen attentively to one as the other disappears into his imagination. I check my watch and wait for the younger, as I have no inkling of the whereabouts of the elder, wandering Europe on his own.
There are baby steps and milestones. There are calendars set aside and new years begun. There are long bouts of rain, and while the stormy season lasts beyond what we can imagine, I tell myself there will eventually be a break in the sky and a period of calm.
*
This morning brings the shadows of a dogwood shifting across the pocked lawn, a mound of violet blossoms crawling their way through a neighbor's rock garden, light flaring blindingly across my computer screen as I catch my breath in its beauty, and without warning, panic pokes its nose into my business.
I wag my finger. I take deep breaths. I expel the emotions as ruthlessly as possible. I order the culprit to get the hell out of my house.
*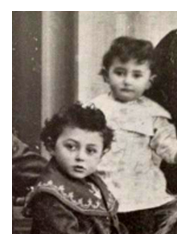 A distant cousin posts a picture I've never seen. 1902, Kiev. A tiny face is my grandfather as a three-year old, with his parents and his baby sister who is known for marrying a Matzoh King. They are both legend in the family, for their tall tales and once glamorous lives in the twenties and thirties, their personal risks and their bodily ones, their insistence on living each moment fully.
She is legend for her marriages and signature style; he is legend for his passion and his music and later in life, for giving back.
In the photograph I note the white skin of my great-grandmother, her black hair, her high collar. There is the roundness of her bustle, and the corseted, cinched waist. I see the serious scowl of my great-grandfather and the darkened circles beneath his eyes. I marvel at the uncertain future they were dealt, and nonetheless transformed into a life – driven from their homes, abandoning their possessions, arriving in a new country without language or history, but with babies and dreams firmly in hand.
*
I will not abandon my sons to smallness. I will not abandon my sons to depression. I will not abandon my sons to closed doors.
I will battle every damn day if I must to make their future as strong as possible. As they grow older and wiser, we will fight through the days as a team. They, too, will learn when to stand firm and when to move forward.
*
The coffee is dark and rich; I am reminded of the pleasures of taste.
The sunlight is playful; it relocates tenderly behind the house.
There are framed photographs of my sons at four and five, at eight and nine, at fourteen and fifteen. From this place on the sofa, I can see and I can remember.
*
Naturally, there are the usual scares – the accidents, the surgeries, the fear that is companion to every risk, and risk is essential. There will always be the bumpy ride and we cannot predict its penchant for turning. Yet there are nights when the books in bed are placed on the floor, and a good man's arms pull me into dreaming.
I did my job. I met the challenge.
*
I am melancholy this morning, but there are no tragedies to sing, and I am grateful.
I have stories of my own, like my great-aunt, like my grandfather, and I am grateful.
I have no doubts there are greater challenges still, just ahead. But there is also a neighboring rock garden with blooms spilling over, and there is soft green moss adorning my damaged grass.
Nature is lovely and brooding and generous, constant in her undulating disposition.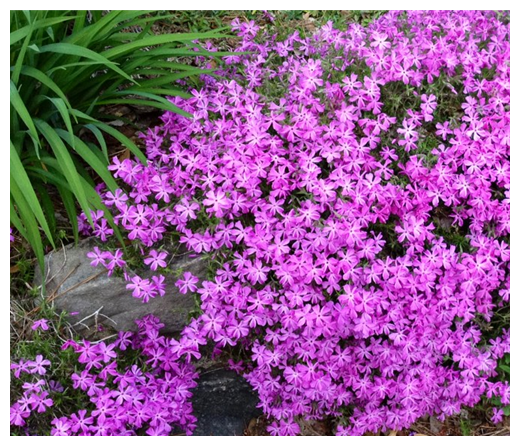 ***