Here's a radical thought: Marital status is irrelevant.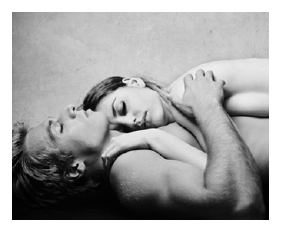 Or more specifically, the distinctions of single, engaged, married, separated – these are meaningless when it comes to ascertaining real commitment.
They're labels we assign to ourselves or others, making assumptions about lifestyle and relationship. We use these terms to impute status, to ascertain approachability, to build ourselves up – or possibly knock others down.
So what if we tried something else?
"I love John."
"I live with Leslie."
"I parent with Alice."
Don't these statements tell us more? Or does what we say depend on context?
Boyfriend, Girlfriend, Lover, Spouse
Musing at Good Men Project in "I'd Rather Have a Man Friend Than a Boy Friend," still struggling to find a term that works for the contemporary relationship, it is in the comments that I find a glimmer of enlightenment.
I may be pondering the inadequacy of language to capture proper terms for our unmarried partners, but what I'm increasingly seeing is our cultural unwillingness to admit to flaws in the Spousal System. And to some degree, that we really shouldn't care.
Frankly, if I'm married or not – what possible difference does it make in the long run?
If you're going to hit on me, I'm either "taken" in my heart (and my behavior) – or I'm not.
So is saying you're married a meaningless gesture, if you know you're going to sleep with the woman you're chatting up at the bar? Maybe you'll claim to be separated instead. Or maybe you'll use marital status as a means to maintain boundaries – a one-night stand, but no more.
Or perhaps you prefer to claim – or remain – "single?"
Dude? Partner? "My Everything?"
I'm not suggesting commitment has no meaning. But nor have I ever found sense in "The One," the person who "Completes Me," or someone put in the untenable position of being "My Everything."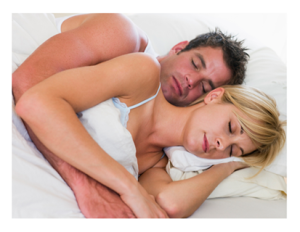 A beloved?
Absolutely.
A trusted friend?
Certainly.
Family – in the most connective way?
I hope so.
But those romantic notions of all-encompassing love relationships?
They set us up for disappointment, put the relationship under untenable pressure, and over time, undermine our sense of self.
Hey Dude! Let's Partner!
I don't like the word boyfriend. Not for myself, and not at this stage.
Alternatives suggested at Good Men Project?
Use "dude" says one person, and I have to chuckle.
"…Use the word partner to describe any relationship" says another, though it seems too generic. But while smiling at Dude and evaluating Partner, I wonder if both don't lead to a related discussion.
Dude could be the latest boy toy, your best friend, the guy you hang with from Wednesday night French class. Partner could be a colleague in a new venture, your same-sex Wish It Were Legal spouse, or your Heart Throb for the past four months.
When do we use the distinctions of "husband" and "wife" in conversation anyway? Isn't it when first meeting someone, or in response to a question being being sized up as Solid Citizen, Carpool Consort, or Next Sexual Conquest?
Given how many married people commit infidelity – and how frequently non-marrieds do likewise – I ask again: Are relationship labels meaningless?
Language Reflects Culture
The most thought-provoking response in the GMP discussion?
It was this:
This is truly a case where the language has not kept up with the culture. I can't think of a single descriptor that has the right connotation. As I think more about it, most of the words we use for more-than-friend relationships don't actually imply much about the qualities of the relationship… You have dating (assessing…), engagement (more serious with respect to commitment), married (committed) and divorced (de-committed).

Ironically, the word lover, scandalous in some eyes, is probably the only genuinely descriptive word in the bunch. Apparently we don't care about the quality of the relationship as much as we care that the relationship be binding.
Shall I rest my case right there, so ably made by a discerning reader?
Marital Status – A Matter of Intent?
Sure, you could tell me that when you stand up before a judge, your family, your version of gods – the sacred nature and solemnity of your commitment goes beyond the live-in mate. And I get it. I've been there. I took those vows with every ounce of belief in my body.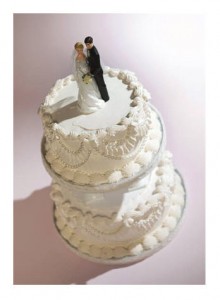 Marriage concerns intent to form a family unit with another person. It implies that you will weather storms together, support each other, and you state your willingness to do so not only in public, but reinforce it with legalities. I may buy the marriage business in theory, and appreciate its potential breadth and beauty.
But I ask myself: Has marriage become little more than a societal stamp of approval on a living arrangement – good or bad? Doesn't it frequently neuter our women, perhaps more than it neuters our men?
When I think how quickly we are encouraged to wed – you know, those next logical steps after six months or a year of dating – I realize the risk we take when we don't take our time.
Half of us get lucky. Half of us don't.
Labels for Love?
So what if we stopped forcing the labels? What if we cooled it on placing each other in Assumption Boxes? They're useful boxes, certainly – for guessing at like pursuits, possible availability, and even lifestyle.
But what if we thought about quality of relationship, and worried less about what we name it?
What if "partner" – for all its lack of precision – is more authentic and helpful exactly because it is imprecise?
I'm curious –
Do you automatically ask someone's marital status on meeting?
Do you size them up as a result – for a multitude of purposes?
You May Also Enjoy