Vampy? I'm there.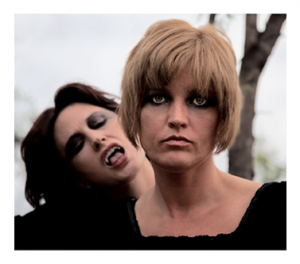 Vampires? Not so much.
I never succumbed to the seduction of the Vampire Flick – not Twilight, not Buffy the Vampire Slayer, not any other number of dentally challenged characters with snowy skin and the glassy glowing gaze.
I admit to adoration for the Little Black Dress, but even Yours Truly finds black on black (sans pearls) a touch, well… excessive. Apparently, not so the American public.
When I caught a commercial for one of the latest, Beautiful Creatures, timed for the Valentine's crowd, I was curious as to just how popular these movies might be.
Care to be amazed?
I was stunned to find more than 14 million hits when I asked The Google how many vampire films there are, and as I went in for the kill on more detail, I was astonished at the breadth and depth of our fascination for the fashionably fanged.
Vampire Films: How Many, You Ask?
Wikipedia offers us these vampire movie stats (and more):
Vampire films date back to silent pictures, with 1913's "The Vampire"
More than 170 variations of Dracula have been put on film
Roger Vadim gave us the tradition of the Lesbian Vampire, c. 1960, with Blood and Roses 
Buffy the Vampire Slayer (1997-2003) brought fresh-faced Sarah Michelle Geller to the small screen, battling back batty boys with a few superpowers of her own
Take your pick among the purely ghoulish or the erotically charged at a theater (or in a book) near you
My pick? Hugh Jackman as Van Helsing (2004); he can hunt me down any time…
Shall we not forget the Twilight Saga films since 2008, and their box office success?
How many Vampire films was that again? Large screen? Small screen? No preference on gender or sexual orientation? In the range of… hundreds? Many hundreds? A thousand? And if you count the originating books?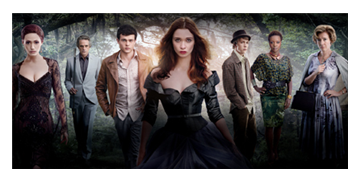 I venture to say you could spend years viewing and reading, only to find new entries on the scene when you finally look up from the screen or page. But should you like to sample a few of the best of the best, consider this list of top 70 vampire movies of all time.
Be Still, My Heart
Hugh Jackman aside, other than the "classic" vampire of my (misspent) youth, Barnabus Collins, the bloodsucking love tryst has never held much appeal for me – not those who do the chomping, nor the staunch supernaturally enhanced stalkers of same. Yet the movie-going public seems to have a long tradition of delighting in every variation of neck-nibbling winged wonder.
Personally, I don't get the appeal.
I prefer silver earrings to silver bullets, and steak medium rare to the stake through the heart.
I think vampy is campy, I love my vixen nails and smoky eyes, and I've been known to indulge in a little Elvira engagement of my own. But I'll take my "beautiful creatures" with mere mortal twists and turns of hedonistic hankerings and human heartaches.
In the meantime, might someone explain the appeal of this genre?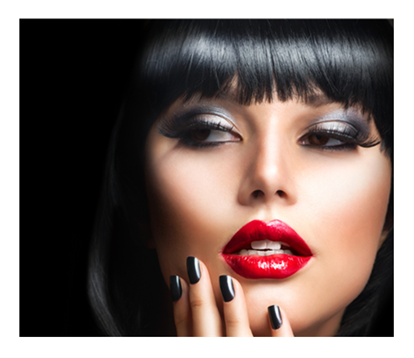 Click image of Beautiful Creatures poster to access Warner Bros movie trailer and downloads.


© D. A. Wolf

Big Little Wolf's Daily Plate of Crazy