All activities align for a bout of the budgetary blues: itemized expenditures as they pop up after the holidays; beginning balances that elude comprehension; the audacity of utility costs doing what utility costs do – swinging up savagely, as temperatures plummet.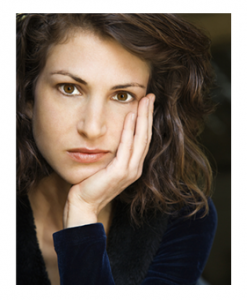 What's that, you say? Predictable petulance? Real-world rancor over rates rising for no reason other than a Shiny New Year?
I'm hard pressed to find a soft landing: two solid nights of sleep tease rather than satisfy; the early alarm irritates as I chafe at the need for productivity; finances fester in the background – and the foreground.
I know I'm hardly alone in this – the price we pay for languid days or stressful ones – the former insufficient, and the latter too bountiful.
Don't we all sing the blues after a big event and its inevitable letdown? Isn't the sorrowful song more painful when departing dollars are involved?
The Origin of the Blues
Like millions of others, I'm all too familiar with January bills and their chorus of blues. Personally, I'd prefer the arrival of a packet of something decidedly green.
So I calm myself by considering the soulful blues of Billie Holiday – would that I could lament in so lush a fashion – and I picture the magnificent canvases of Picasso in his Blue Period. I amuse myself by noting the expansiveness of blue as a color – from indigo to sapphire – its range of hues associated with constancy and steadfast character (as in "true blue"), and also, amusingly, with lewdness (as in "blue laws").
In noting my own morose manner, I entertain myself by seeking the origin of "feeling blue" and "having the blues." As Wiki explains:
The term "the blues" refers to the "blue devils", meaning melancholy and sadness; an early use of the term in this sense is found in George Colman's one-act farce Blue Devils (1798).
And according to the Online Etymology Dictionary, the blues date to the late 14th century:
as a music form featuring flatted thirds and sevenths, possibly c.1895 (though officially 1912, in W.C. Handy's "Memphis Blues"); meaning "depression, low spirits" goes back to 1741, from adjectival blue "low-spirited," late 14c.
Coping with the Blues
Who doesn't know the depletion after an expenditure of energy and emotion – much less bucks? Don't we eventually find ways to come to grips with these rhythms, understanding them as signs to slow and consider, or do something differently?
Experiencing the lull (after the storm?) – physically and emotionally – is entirely expected. Experiencing the budgetary blues – speaking for myself, likewise. I've been in this disconsolate place before, and as for the feelings, I imagine I'll be here again.
Once upon a time, I looked to chase the blues away, whatever their basis. Now I allow them their space for a moderate measure of roaming, knowing they'll slip out the door on their own.
In "Six Strategies for Coping with the Blues," Psychology Today reminds us by the title alone that we are "coping" rather than attempting to mask or even chase away. Recommendations for dealing with the sensations of slight sorrow and vague malaise include not comparing ourselves to more chipper personalities around us, not trying to force a happy mood, and changing environments which may be as straightforward as getting outside for some air or exercise.
Clearing Cobwebs, Brightening Blues
The blues may rise up out of genuine concerns – financial fears, health worries, relationship complications. They may intrude before it's possible to identify causes, or in absence of finding any viable solutions. Or, the blues may simply signal a need for rest.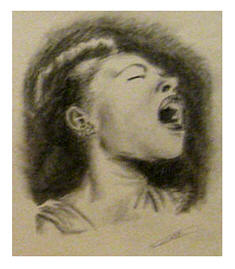 Weather permitting, a 20-minute walk is one of my most effective methods for clearing the cobwebs (so I may facilitate decision-making), not to mention acknowledging fatigue or the discomfort of transition.
I have learned to distinguish depression from a melancholy mood, recognizing the necessity of body and mind to follow a "high" with a low, a frantic pace with a slowdown – listening to an internal request for quiet, for reflection, for replenishing the emotional well and the worn wallet, thereby, hopefully, brightening the music.
Anyone else singing the post-holiday blues?



© D. A. Wolf

Big Little Wolf's Daily Plate of Crazy