Who doesn't love just a touch of summertime on a biting winter's day?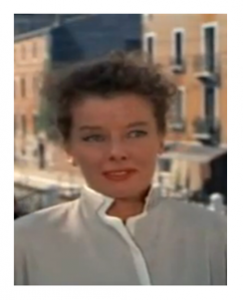 Last night, after a hectic afternoon of crazed shopping and jammed roadways, I crawled into bed in search of a chick flick. I wasn't in the mood for the usual that I enjoy occasionally. Not Rene Zellweger, not Meg Ryan, not Sandra Bullock.
Something about the holidays stimulates a desire for the classics – in all things.
Zapping through my free movies on cable, I came across an old favorite – David Lean's "Summertime," a sentimental love story set in Venice. And what could be better than the inimitable Katherine Hepburn and the ever dashing Rossano Brazzi?
Hepburn is enchanting in this film, capturing the flighty yearning, the moments of sorrow, and the stubborn hopefulness that is – or was – the life of the middle-aged woman not so long ago.
Released in 1955, "Summertime" showcases mid-century Venice and equally mid-century tourism, which in and of itself is very entertaining. The American visitors appear to be happily slotted into tight itineraries (and busily shopping for their red Murano glass goblets), while Hepburn's character is carried away by her own romantic notions, not to mention soaking up the magnificence of the landmarks. Like a child, she wishes only to see the shiny surface of life in Italy as she imagines it, though she can't help but encounter a more realistic picture.
Katherine Hepburn plays a middle-age secretary by the name of Jane Hudson, and hales from Akron, Ohio. She's dreamy one moment, irritable the next, and also independent – always a good fit for Hepburn – as traveling alone was hardly commonplace for a woman in the 1950s.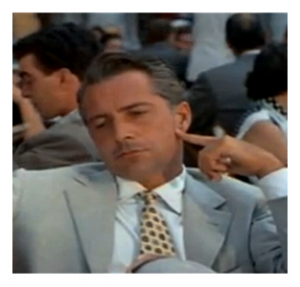 Having been that woman – though in my thirties and forties, traveling in France rather than Italy – I know the flavors of this particular mix of loneliness and excitement. Yet Jane Hudson's version borders on desperation, as if she senses this is her one and only opportunity, as perhaps it is.
Hepburn pulls off a poignant performance of the 50ish Girl-Woman, starry-eyed one moment and sad the next. She is the quintessential spinster who yearns for something more while trying to accept that life may have passed her by. When she realizes that Brazzi is married, she spurns his advances. What follows is an impassioned lecture from her admirer, speaking to her desire for love: "You're hungry. Eat a little."
And so she does.
Do we remember that society once disallowed a woman a sex life outside of marriage? Do we understand why the U.K. version of this film was titled "Summertime Madness" rather than simply "Summertime?"
As the story progresses, Hepburn's character predictably falls in love and the man in question, played by Rossano Brazzi, is married. Hepburn ultimately acts on her passion and does so with hesitation, conflict, and sensitivity that is deliciously delivered.
There is no "happily ever after" – that in itself makes for a better film – and of course the spinster would be a rarity in Western culture today.
But the midlife woman hoping for love after a failed marriage? The woman on her own, struggling to be independent and hoping she'll create herself a newly shaped story? Aren't these themes as contemporary today as they were 50 years ago?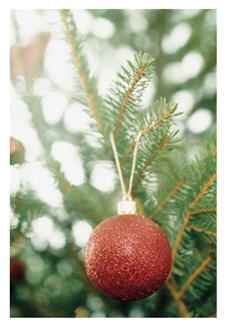 Hepburn's portrayal is true to any transitional season, to a clash of seasons, to the vibrancy and energy of youth in a seemingly aging body, to the engagement of the child's wonder, to the desire for love though society braces us for what we're told is past our prime.
Isn't this midlife even as some of us live it now? Isn't this older age for some, though likely with fewer constraints than 30 or more years ago?
As I fell asleep before the end of the movie, I'm ready to indulge in its second hour, especially after a long morning and early afternoon of holiday traffic, grocery shopping, and last minute odds and ends through a flurry of stops and stores.
It's time to dig out the strings of lights and carefully packed holiday ornaments, to lovingly unwrap those that are delicate and spread them on the small table beside the tree.
I will begin the decorating – remembering earlier days from my own 50ish vantage point, and looking forward to many more in a time when we are more able to refashion the seasons to suit us – including partaking of summertime even as winter approaches.


Images of Katherine Hepburn and Rossano Brazzi, Summertime, captured stills from Youtube video.


A montage of scenes from Summertime, via Youtube: