Today, the tears. I can't stop them. Perhaps it was reading the names and ages of the children. Perhaps it's the sense of Christmas so close and the thought of the families in Newtown, Connecticut. Perhaps it's knowing that other countries tackle the issue of gun control and reduce the number of senseless deaths.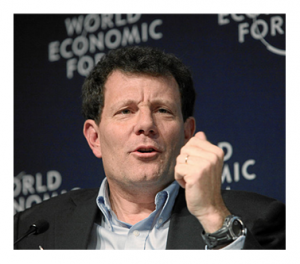 They do so, dramatically.
We could, too.
I don't want to write. I want to be still. Silent even.
Today, read Nicholas Kristof. Read his editorial in The New York Times.
Yes, it's about guns, but more than that it's about perspective, common sense, and practical matters. We will not eliminate firearms altogether any more than we will eradicate mental illness, our collective national fear, or the evil that we can never predict. But reducing the number of guns available to the public with rational controls? Doesn't that make sense?
It will save lives. It's workable. Mr. Kristof offers clearly presented numbers – some of which have been referenced on this site already, and now too often. Big ideas mean big risk – political risk – and potentially enormous payoff.
But as Mr. Kristof says, they require courage to implement.
We are a big country with big problems. This one may not be "fixable" but it is addressable. Models exist for us to look to – in Australia and Canada, for example. Even looking to the US, we comply with other safety regulations – like wearing a seat belt in a car, which has certainly saved lives.
… let's treat firearms rationally as the center of a public health crisis that claims one life every 20 minutes. The United States realistically isn't going to ban guns, but we can take steps to reduce the carnage.
So please read. And think. And envision a country in which we do not grow numb to these unimaginable acts against the innocent.
Then wrap your arms around those you love and hold them close. Isn't that what this is all about?



Image of Nicholas Kristof, Flickr via Wiki. Photo Monika Flueckiger, World Economic Forum Annual Meeting, January 2010. Click image to access full attribution, Creative Commons 2.0.



© D. A. Wolf

Big Little Wolf's Daily Plate of Crazy