Who doesn't want to be a visionary? Who doesn't want to be known for big ideas – the sort that inspire a community, or better yet, a nation?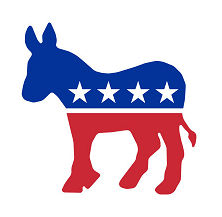 In today's Sunday New York Times, an editorial by Thomas L. Friedman, "It's Still Halftime in America," speaks to the need for long-term vision in the context of politics, and in the context of our willingness to imagine – and then execute – a vision.
Mr. Friedman writes of the late Neil Armstrong, and a time when "America embarked on a great and inspiring journey."
I remember watching those first steps on the moon on a small television screen, back in July of 1969. Armstrong's passing sparks a bittersweet recollection of Camelot days-gone-by, and for some of us, a sense of sorrow at where we find ourselves today. Mr. Friedman quotes CEO of LRN, Dov Seidman:
… no one is trying to elevate us, by taking us all, as a nation, on some daring new journey.
Mr. Friedman then proposes a journey or two for our consideration:
… let's commit to keeping everyone in school. Let's commit that, within a decade, every American will have the tools for, and financial access to, some kind of postsecondary education… Because without some higher education that makes you "work ready" for one of today's good jobs and a lifelong-learner for one of tomorrow's, you'll never secure a decent job or realize your full potential here on Earth.
Personally, I like the concept of big ideas and the blueprint for a future that extends beyond, as Mr. Friedman says, "a speech."
What Journey Would You Dream for Our Country?
There was a comment on this Times editorial to the effect that every journey needn't be poetic, at least, not on the grand scale of space exploration.
So how about envisioning a country in which every citizen can afford a health care professional when ill, or better yet for routine preventative care? Every citizen?
That's a helluva vision.
How about a country in which we are committed to developing technologies to exploit our energy sources without destroying the environment?
That's another helluva vision.
What about a country in which 1.6 million homeless children have a prayer of a permanent roof over their heads?
Any takers on that Big Idea?
Does anyone like the concept of a country where we don't lose 30,000 people a year to firearm related deaths?*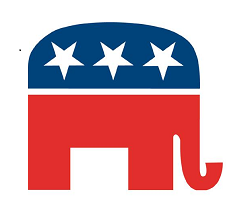 Might I offer a point of comparison? That's 15 times as many deaths per year as the total 2,000 American military casualties in Afghanistan since 2001.**
Care for another? 30,000 domestic firearm deaths per year is half the total loss of American military personnel in Vietnam, cited at 58,193 lives.***
Care for more visioning?
What about an educated populace, as Mr. Friedman suggests? How about a goal of zero poverty? Perhaps a little campaign financing reform while we're at it? And no, I haven't forgotten about the dwindling middle class and the millions who are unemployed or underemployed – not to mention those who don't show up in the statistics because they work as contractors.
And the right to choose your life partner regardless of gender?
A nation in which a woman's body is her own – a concept that ought to be a no-brainer, especially for the women?
Might we propose a country in which "love thy neighbor" doesn't carry a lengthy exclusionary clause? Isn't that poetic?
Vision, Planning, and Then What?
These sound like a few Big Ideas to me, personally. But big ideas are easy. Lofty speeches, likewise. We need to prioritize, develop the blueprints, the skills, the commitment, and invest the money to turn big ideas into a journey of execution that extends beyond partisanship.
And in the case of these visions, the journey is not the destination. The destination is everything.
In the journalistic litany of who, what, when, where, why, and how… that "how" is monumental. Perhaps national conventions are not the place for the "how" – not in any detail, anyway. But the "how" must be presented somewhere – and clearly. Something other than slogans and sound bites.
I don't see any Big Ideas in the Republic Platform. I see short-sightedness, self-interest, special interest, and staggering intolerance. A journey, but one that takes us backwards.
Returning to Mr. Friedman's opinion piece, he concludes by wishing this election offered a choice between
two exceptional journeys – with maps included.
I quite agree. But what if the Big Idea is really about getting your house in order?
Since we all seem to like the Big Business Model these days, let's consider what makes Big Business successful. It's a combination of short term and long term strategies. And yes, it's the Big Idea, with the plan and resources to get it done. But before you get buy-in on the idea or the plan, you need to sell it – to the investors, and to the "workers" who will make it happen.
That's us.
So next week is your turn, President Obama. Your top Big Ideas in the 2008 platform? The Stimulus Plan, Health Care, and ending the War in Iraq. You made strides on the first two and accomplished the third.
You're still the better bet in my book, but it isn't enough. We need you to stand up for the Big Ideas and sell them. Tangibly. Get us excited again. Be that leader.

*CNN: http://www.cnn.com/2012/07/23/opinion/webster-aurora-shooter/index.html
**New York Times: http://www.nytimes.com/2012/08/22/us/war-in-afghanistan-claims-2000th-american-life.html
***National Archives: http://www.archives.gov/research/military/vietnam-war/casualty-statistics.html

Big Little Wolf's Daily Plate of Crazy