There are fragments and dialog, verses and parables, plot twists and chapters. There are pages I have yet to read, much less write and compile.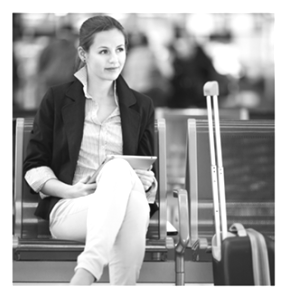 There is print that requires me to narrow my focus and reflect. There are volumes with worn covers that never entirely close. There are meetings with men of my dreams that replay darkly, and I am thankful there are others that offer their gifts of grace.
There are airports and waiting rooms, carousels and customs officers.
There is dutiful transport and necessary movement.
*
For some of us flying is exhilarating and terrifying. Is that because we're closer to our gods, or falsely empowered once released from our grounding?
*
In dream as in fantasy, my men are content to mingle and mix. They discuss without competing, and ownership is not an imperative.
I am not a child and nor are you.
I see no point in pretending to be chaste.
*
Mixers in college offer a peculiar platter: the humorless law student, the tow-headed future minister, the Israeli with black curls and full beard who resembles Mr. French. While I'm crazy about this jaunty gentleman, nothing I do can capture his fancy.
The first lover appears in the midst of a crowd and I suspect he views me as a little sister. He is Parisian and clever. We become good friends. It is months before we consider alternate activities.
I have much to learn and he is an inspired instructor. We do not contend this is love when it is sex.
*
There is the workplace with its promise.
There is the Vietnam Vet who wants to marry. I love him bravely but I rightly refuse.  His nightmares unhinge me. His ex unsettles me. I do not wish to sleep with blood and shadows.
*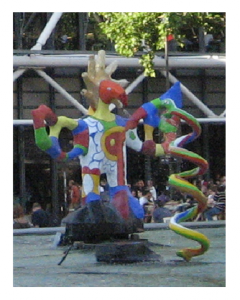 There is Jean-Marc in the 80s, as we collide courtesy of a common employer.
We correspond. We dance. We eat. We love.
There are airports for both of us, and lies to overcome.
*
There is the man of my dreams whom I meet in Laguardia. Those are days of flights as commonplace as taking a bus. He woos me with a vengeance, he wins my heart for life, he doesn't yet know what I know: another woman will give him what he truly needs.
Yet I ask myself for years if I should have said yes.
And he visits me still, from his place beyond waking.
*
By the time I encounter the one I wed, I am gravitating toward whatever seems simple. But I am wrong in my assessment, ignoring flares and signals.
There are airports in our picture as well as in our meeting: Logan, Heathrow, Hartsfield, Schiphol.
While our story may be painted as charming, the union itself is something else. There are good days and there are babies. There are empty chairs and the night's silence. There is the man I no longer recognize who moves on to a Bigger Life and a New Family, as divorce dismantles my bolts and my beams, and the framework of marriage becomes a factory of phantom limbs.
*
I am not without blame in my episodic history.
*
May I inhale deeply and marvel at my men? The ones that I conjure and the ones I never mention?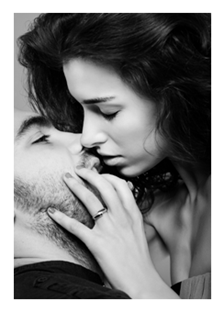 Perhaps I remember too few. Perhaps I fabricate too many.
*
After divorce, the online world spins its own dizzying revolution: the license to flirt from the safety of a screen, the freedom to fantasize after carpool and dishes, the folly to fall in love – again and again.
We may choose to meet our strangers over coffee to get to know them. We may require crossing the city or the county or the state. Some of us purchase a ticket to traverse an ocean, blind to the repetition of patterns that take years to acknowledge.
We are storing whatever moments we can, in order to sustain us.
*
There is Normandy and a gentle soul. There is Scotland and the comfort of kindness. There is conversation. There is consummation. There is consolation in even the smallest step forward.
And then there is Chéri.
*
Ah, Chéri, your brazen body belies your mastery of cerebral terrain. You hunt my hopeless heart by cooking up Francis Ponge in the morning, and brandishing Beaubourg on the weekend afternoon. You slay me with sleeplessness in the heat of our summer.
I write by day as you do your duty at the office. You return to our evenings on rue Charlot and we make love by the balcony as the cat purrs.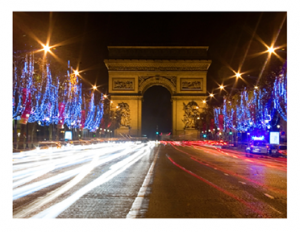 There is the Champs-Elysées in a brittle December. There are goodbyes beneath a vaulted sky.
There is the airport. Always, the airport.
*
From a distance we may dwell in poetry and passion.
When we open a door even a crack, serendipity may appear at the threshold.
There are no screens, no airports, no obstacles. There is the chance encounter, a French woman with a divorced brother, one yes leading to another, and a very special date.
There is the astonishment of discovering we are younger than our failings.
*
You will say I have lost my faith in marriage, and I reluctantly agree.
You will say I have lost capacity for commitment, and I am not so certain.
I have my regrets, but I would not undo my journey.
I know the pages as they write themselves anew. Though I jumble the timeline and I blend the characters, I have not lost the press of my lips, the touch of my fingers, or the luxurious pace of the slow pen.


You May Also Enjoy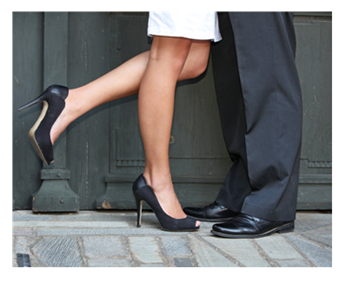 This is part of a coordinated Generation Fabulous (GenFab) writing exercise on how we met our spouses or significant others. For additional marvelous musings from wise and witty women, pop by here to read and access more.




© D. A. Wolf

Big Little Wolf's Daily Plate of Crazy