It's American Thanksgiving! How are you spending your day? Are you with family and friends, or is it a day on your own? Of course, if you're reading in Canada, Australia, France, or anywhere else across the globe, today is Thursday.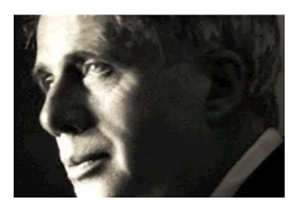 And?
How about some poetry, wherever you may be?
As a single mother, I've spent a few holidays alone when my children were with their father. It isn't easy. I typically used the time for reflection, for walking, and for reading. Poetry was – and is – my companion, my place of getting lost exactly when I need it most, and then… found.
May I offer a few verses?
First, Robert Frost, reading his own iconic "The Road Not Taken." Then, how about a short poem that captures midlife in eight little lines? It is also by Frost. I came across it in a much loved volume given to me by a friend many years ago.
Naturally, with a nod to those for whom today is just another Thursday, I propose the elegant music of French poet Paul Verlaine en français. 
Last, I will direct you to one of my touchstones, Pablo Neruda's "Emerging," in English translation.
Robert Frost Reading "The Road Not Taken"
One of America's most widely known and celebrated poets, Robert Frost, reading:


This next poem by Robert Frost (1874-1963), from West Running Brook (c. 1929), will make you smile. It's about our changing perspective when we're young, versus age fifty. Frost would have been roughly 55 when he wrote it.

What Fifty Said by Robert Frost
What Fifty Said
by Robert Frost
When I was young my teachers were the old.
I gave up fire for form till I was cold.
I suffered like a metal being cast.
I went to school to age to learn the past.
Now I am old my teachers are the young.
What can't be moulded must be cracked and sprung.
I strain at lessons fit to start a suture.
I go to school to youth to learn the future.

From The Collected Poems of Robert Frost, copyright 1930 by Henry Holt and Company, Inc., p. 344
Chanson d'Automne
by Paul Verlaine (1844-1896)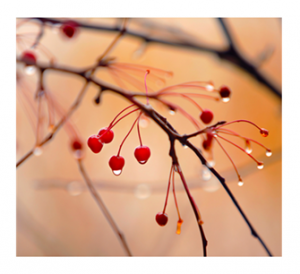 Les sanglots longs
Des violons
De l'automne
Blessent mon coeur
D'une langueur
Monotone.
Tout suffocant
Et blême, quand
Sonne l'heure,
Je me souviens
Des jours anciens
Et je pleure
Et je m'en vais
Au vent mauvais
Qui m'emporte
Deçà, delà,
Pareil à la
Feuille morte.

Verlaine's "Song of Autumn" is a poem of longing and melancholy, musical and impressionistic, tinged with a sense that the poet himself is disappearing. Incidentally, the first stanza of this poem was used by British Intelligence to signal the start of D-Day to the French Resistance!
A quick, no doubt imperfect translation for the anglophones:
The long sobs of the fall violins wound my heart with their monotone languor. All suffocating and faded, as the hour chimes, I remember former days and I weep. And so I give myself to the mean wind which sweeps me away from here to there, like a dead leaf.
It's depressing, I know, yet such exquisite music in the original French. And haven't we all felt that way at times?
And now for something completely different
No, it's not Monty Python.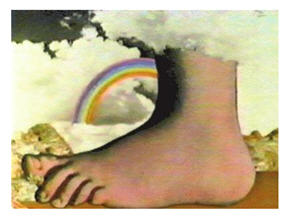 But please read (Chilean) Pablo Neruda's "Emerging." It's a magnificent poem, and rather than giving way to whatever ails us, it is a testament to the human spirit that fights its way back through difficult times.
On that cheery note… No one expects the Spanish Inquisition.
Eat, drink, laugh, talk, read, reflect, work, walk… and enjoy your Thursday!

Big Little Wolf's Daily Plate of Crazy