He was a tall man of Italian descent with a razor sharp mind, a gentle sense of humor, and a combination of black curls and brilliant blue eyes – always twinkling, I might add. It was one of his favorite words – agita.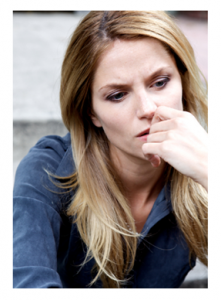 We were an item many moons ago, and I still remember the way he would relate his workday and finish, grinning, informing me if any specific challenges were giving him agita.
Me? Last night? This morning? Today?
Agita – and without a grin or a twinkle in my eye. Agita that may continue for days.
I wonder if you're feeling it, too.
Agita is defined as a feeling of uneasiness, anxiousness, or anxiety. It's an unsettled feeling that for me has always possessed a physical component in the pit of my stomach – an element of dread, an unyielding sensation of disquiet and agitation. Personally, I feel it when too much of my own fate is out of my hands. 
Oh, I've experienced it before of course, and in a full range of intensities. There's worry over a child, the sort of worry that gnaws at you because you've done everything you can, and the rest is up to him or her – and waiting for the agita to subside.  
If it's worry over work – the boss with daggers in his eyes, the assignments that cannot possibly be accomplished in the time frame, the pending pink slip you envision each morning as you wake job-scared – you wonder if the best solution is to take back control and simply search for something else. You can begin that search. You can also seek alternatives and options where you are. Action defies powerlessness and relieves agita.
Agita may rear its head when the world itself barrels beyond our comprehension. Agita may border on the worst kind of bloodless fear. In the weeks following 9/11 – how many of us lived in a state of physical disorientation? In this time of post-hurricane devastation, how many of us are worried sick over friends, relatives, or perhaps ourselves?
I have felt this agita growing for months.
For my country. For my community. For women. For the future of my children. For the future of all our children, and the long-term view we must adopt in their best interest as well as our own.
I'll be heading out to vote later today. I don't reside in a "battleground state," but that's irrelevant. It's pouring rain outside and that's irrelevant, too. I cannot imagine not exercising my right to vote.
I tell myself again: Action quiets agita.
Awhile back, I wrote something about dogged determination, creative problem-solving, conflict resolution. I'm working to remind myself of these words:
… we need to be invested in the solution – and not the struggle…

… empathy – that ability to recognize another person's goals, constraints, and feelings – does not mean you accord their experience more value than your own. But it may assist in taking the sting out of an outcome that is less than what you wanted, and it leads to forging understanding that may bring us closer to our goals – and while we're at it, to each other.
How long will I be standing in line to vote?
No clue.
How long before we know who the next president is?
Again, no clue.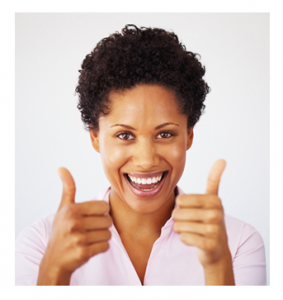 I find it difficult to imagine there won't be disputes before the election is settled. That, I know, is part of the agita.
I hope I'm wrong. I want to be wrong.
I can't help but think of that very dear, very special man who first taught me the word. He passed away a few years back, but he still visits me from time to time in dreams. His presence – despite his fondness for the term agita – is always a source of calm. He was in fact a respected leader in the company he ran, a believer in working toward consensus, but willing and able to make the tough call.
He was about respect and cooperation. He did not dwell in the struggle. He was focused on achieving solutions.
Perhaps today as I stand in line with my own hopefulness intact – however long, however wet the wait may be – I'll have a sense of this dear friend nearby, and the positivism he epitomized not as ideology, but a way of life. He was a man who reasoned carefully, listened to knowledgeable sources, fought his battles with ferocity and integrity, and then took action.
Yes, with that twinkle in his eye.
If I can channel him, perhaps my agita will begin to ease. If we could all channel a comparable spirit, our national agita would release its grip and we would work together toward solutions. 

Big Little Wolf's Daily Plate of Crazy