The first thing I did when I woke this morning was check weather online in the cities where my sons attend college. Then I checked the news online, to see what damage Hurricane Sandy's impacts continued to wreak through the night. I opened a window to access Facebook and read any messages from my boys.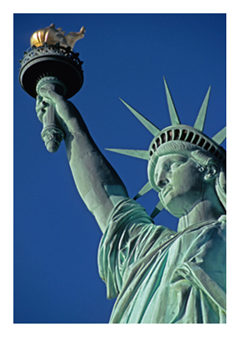 They're fine.
New Jersey? New York City? Not so much.
I quickly scanned news services to see where I might get the best updates on various areas in the Northeast. Having spent a significant amount of time glued to CNN last evening, I would rather read than watch at the moment.
All the services offered pictures and stories, but I went to the New York Times as I do most often, and an editorial which seemed (at first) in poor taste caught my eye.
This storm has been so crippling thus far that to make any political hay out of it for either presidential candidate feels like bad form. Still, this short opinion piece, "A Big Storm Requires Big Government," makes for an interesting read.
The article describes the National Response Coordination Center as "the war room of the Federal Emergency Management Agency," stating:
… officials gather to decide where rescuers should go, where drinking water should be shipped, and how to assist hospitals that have to evacuate… Disaster coordination is one of the most vital functions of "big government…"

At a Republican primary debate last year, Mr. Romney was asked whether emergency management was a function that should be returned to the states…  "Absolutely," he said. "Every time you have an occasion to take something from the federal government and send it back to the states, that's the right direction. And if you can go even further and send it back to the private sector, that's even better."
I recommend the full column at the Times.
Meanwhile, the morning news is confirming that airports, bridges, subways and highways remain closed. 16 (so far) are dead. Towns are flooding. Millions of homes and businesses are without power. Electrical fires continue to burn. Winds are tearing through states from Georgia to Canada. This is a massive disaster of unprecedented proportions.
I glance back at the Times editorial. When you even consider disaster relief to states in the midst of devastation, doesn't that defy logic? How can a state initiate, coordinate, or take bids from the private sector to make service decisions for vast emergency operations when its communication, transportation, and other systems are damaged? When time is critical? When those who would make the decisions may, themselves, be impacted? When we're most vulnerable to those who would profiteer and scam?
It doesn't make sense – certainly not when dealing with anything of significant scale.
Might I add that we are a nation that instinctively reaches out to help a neighbor? Not for glory. Not for profit. Because it feels right.
As the Big Storm is all many of us in the U.S. can think of today anyway, then let's think about the reasons our government exists. Don't we all use national highways? National defense?
Natural disasters don't respect state lines – or political parties, much less tax brackets.  National governments can draw on expert resources regardless of location to provide coordinated services, just as national governments should set the standards and assure delivery of education and health care, regardless of state lines.
Isn't this what a civilized country does?
And yes, I am willing to share the tax bill to pay for disaster relief (and health care and education) in other parts of the country. There but for the grace of God…
As for FEMA, let's hope their services will help quickly and as well as they can, in an emergency of this magnitude and complexity. I for one am glad we have a national government that will do its best to help. I am also glad that we are fundamentally a nation of big hearts – those whose acts of everyday kindness and assistance are a way of life.
Now it's off my soapbox and onto the business of being a mother and a friend, checking in periodically with my sons and their friends in the Northeast. I hope your loved ones in the affected regions are safe.
I imagine later this week we will begin the wrenching, arduous, and expensive work of rebuilding. Together. Because that's what we do. That's who we are. That's the heart – the big heart – of this proud, conflicted, and I continue to insist – ultimately caring country.

Big Little Wolf's Daily Plate of Crazy