It's one of those mornings when I'm awake in the middle of the night, eyes burning, mind churning, and not with the usual checklists or unusual dreams that force me out of necessary sleep.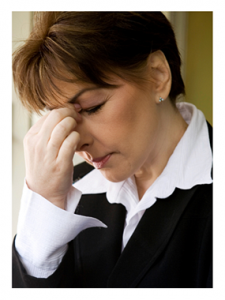 I'm up and scanning CNN.com, Weather.com, and NewYorkTimes.com. I'm searching and reading to see how Hurricane Sandy is progressing, and I'm checking my phone to see if my younger son has texted. I reached his brother last night; both are in college along the Northeast corridor.
My intention was only to message them to make sure they had provisions. And yes, also to recommend they not do anything stupid in a dangerous situation – as if, at this stage, they would actually listen.
We all know that teens and young adults feel immortal.
But it's 3:30 a.m. and there's no text from my son. I contemplate starting the day, forcing myself instead to doze for another hour. And I dream – vividly – that I'm a one-woman styling business for those starting over in life.
In fact I'm picking through racks of clothes, holding up a gray wool suit for a 30-something man, then pointing him to a stack of button down shirts as I advise that he needs a 17 inch neck and a 34-35 inch sleeve.
Next I'm mulling a selection of skirts. In the process, I encounter some of my own favorite outfits from the 80s and 90s – a time when I felt immortal.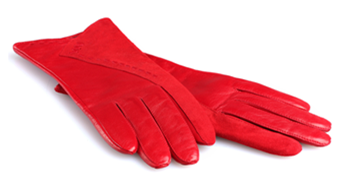 And then I come upon two pairs of soft kid leather gloves in a pile. First a brilliant purple and nearby, a fiery red. I recognize these accessories as ones I own today, and I'm delighted with my finds, though I wake again suddenly and all I can think of are my children.
So I open my laptop again and return to checking CNN, the Weather Channel, the New York Times, and then my Blackberry. Still nothing from my younger son, but it occurs to me to try Facebook, where he has in fact left a message just hours before.
Everything is fine. At least, for now.
I head into the kitchen and brew some coffee. I read at my leisure through several cups. When light breaks I begin my work, periodically checking the hurricane news as I imagine I will throughout the day. I'm acutely aware of nature's power, how fragile we all are, and how much energy we expend on matters of no importance.

Big Little Wolf's Daily Plate of Crazy