I remember watching Moonstruck many years ago, with its stunning, jaw-dropping moon that hung like a brilliant disk in the night sky. It was the perfect touch in a quirky film populated by eccentric characters, as they pieced together their unusual love lives.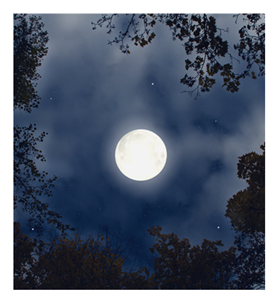 But once in a blue moon (if we're lucky), the stars seem to align, the gods grant grace, and we find ourselves in the right place at the right time. We collide with a heavenly body of our own, enjoying a romantic moment, or something more enduring.
Last night I was looking forward to the promise of the "blue moon," and hoping to catch a glimpse.
Of course, I also anticipated a blue aura of some sort, which wasn't the case at all.
I did peek outside, I did walk down the street, I did reach the ideal clearing in the trees overhead. Then I saw it – the moon – startlingly bright and crisp, and quite dazzling!
Your Tango suggests that a blue moon could cast its spell over you, as we seem to imbue this particular occurrence with a bit of magic. But, while infrequent, the blue moon actually occurs every 2.7 years making the expression "once in a blue moon" more than a sliver inaccurate.
But don't discount the full moon of any sort, when it comes to enhancing your weekend's romantic prospects. At least, so says Your Tango.
They clarify:
… since summer is often associated with fleeting flings, this weekend implicitly marks the transition from temporary trysts to prolonged passion…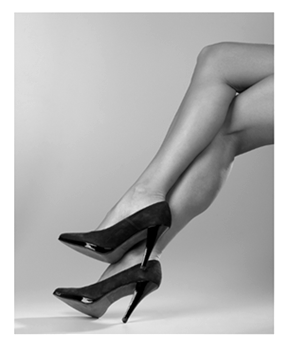 Trysting, anyone?
Here's hoping that's a yes. And surely a few more nights of moon glow could entice you to consider your amorous options.
As for yours truly, I may take a cue from that elegant orb and add a twist of tryst. It is, after all, the weekend. A girl has to set aside her keyboard and… put her fine footwear to good use.
Once in a blue moon.




© D. A. Wolf

Big Little Wolf's Daily Plate of Crazy