I find the Polaroid with its scalloped edge and wonder about the doll-like toddler in the Peter Pan collar, posed next to the boy in the cowboy hat.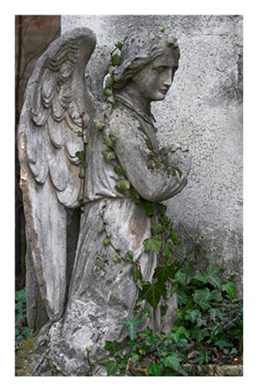 He is the child who wears six-shooters and a mischievous smile, the child who chases me with garden snakes, the child who kicks me in the shins and runs away. He is the man who tells me decades later that he loves me, but then he takes it all back in actions I cannot fathom.
This is not the only time I think I'm losing my mind, but I tell myself that none of it matters as long as I believe in angels.
* * *
My father is never home to break up the fights, and my mother rolls her eyes and doles out punishments that do not take. But my father makes up for everything before he dies, and my mother makes up for nothing before she becomes cinder.
I imagine that she would do better if only she could look in on me now, if she could master the boundaries of her unruly dominion, if she could kiss the cheeks of her grandsons.
* * *
1961 and a memory: The four-poster bed, cocooned between my mother's thighs, pulled against her big belly as she babbles too long and too loudly, as she coos that I am her baby bird, as she defines me: I am the possession that fills her nest.
The walls are yellow and her nightgown is yellow and I do not like yellow. I make an exception when it comes to coloring the sunshine.
* * *
1963: The week of my birthday, the President dies.
The adults are sobbing and the children are frightened and the word is assassination. My mother is weeping and I want to comfort her but I do not know how. She takes me by the hand and we go on foot to mass, trudging to the neighborhood church where we kneel and pray though we are not Catholic.
I am small and feel smaller. The adults, so big, are bowed and smaller.
I do not recall if there is a birthday party. If there was, somewhere, there must be a Polaroid.
* * *
1965: A blackout snarls the East Coast. I am still a child and already I am a terrible sleeper. I write in my lined journal by flashlight because it is past time for bed, because I am afraid to shut my eyes, because I listen to a man named Steve Fredericks on something called talk radio.
My transistor is a cube, purchased with green stamps.
* * *
Now I make A's as expected. Although the radiators function fine, I am cold six months of the year because we aren't allowed to turn up the heat. I always obey, though at times I sneak to the thermostat and switch the setting before it is dawn. I toast my clothing on the pipes that clank and rumble. Then turn the heat off again, before my mother wakes.
* * *
I assign no years to this jumble of recollections, as I may have lost the sequence: My mother's kitchen is filling with crazy, my mother's kitchen is bubbling with conversation, my mother's kitchen is crowded with faces and food and tears and anger and stories and scrabble and food again.
In the wintertime, there is brisket and there is broiled chicken.
* * *
1971: There are shells in a small leather box, collected from a trip to the seashore. There is a large and spiky conch, brought back from a vacation that did not include the children. There are smooth surfaces and ridges and spirals and mirrors, all on the backs of mollusks, clams, horseshoe crabs, and coral.
* * *
1972: Now I am escaping and I am not afraid to bask in this departure. Livarot is a small village in Normandy known for its cheese, and I sleep in an old room in a sloped farmhouse with two French girls. There are other siblings in other rooms, and we are busied with tasks that no one dares complain about.
Saturdays we dutifully attend mass then shuffle into the cinema at night where teens make out in the back row. We ride blue mopeds through the unlit woods, the brambles scratch our legs as we plunge deeper and weave around trees; we are allowed our secrets.
I am traveling the letters of this language that delights me. I am thinking in the muscle and maneuvers of this language that welcomes me. I am dreaming in the music of this language that pleasures me. I am asked questions, to which I generally say no: No, I have no horns; no, I do not want sex; no, I do not wish to return to my home.
* * *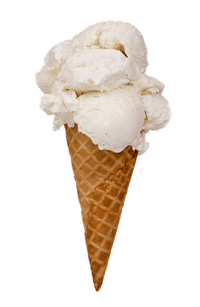 1973 and summer again: These are my grandfather's cities – Leningrad, Moscow, Kiev. The sky is wider here and the color of my grandmother's Wedgewood plates. The ice cream is called morozhenoye, but my only choices are vanilla or chocolate. I choose vanilla, which is my father's favorite flavor rather than chocolate, which is my mother's.
The public baths are humid and noisy, the smell of birch is a revelation, the singing is spontaneous and giddy.
In the States, flower power is stamped on bumper stickers and plaster walls, Peggy Lipton's stringy hair remains chic and sexy, Vietnam is a wound that is pronounced over and over in anger and despair.
1975. So this is death. I do not understand the silence of this hollow, or the distance that is to be covered without a signpost or a flare.
* * *
1976. My roommate's name is Kim. She likes boyfriends in her bed and I prefer books with esoteric words and time enough to look them up. Snow accumulates in drifts outside of Stone Hall. Annie makes jokes. Rachel is rich and hums. In Spring, the seniors streak. I am happy here, and I still earn A's.
* * *
1978. You call this love?
Oh, how it can sweeten, and then turn sour.
1980. Now it is Paris and not the first time. Working and wandering, traveling and loving. There is more working than loving, more traveling than loving, and the years blur with the working and traveling and the summary of titles: analyst, marketer, manager, writer.
Always the writer, because pages prove that I am here.
* * *
I live on my own and I never wear yellow. My father dies and I am very small. I marry and bear two children right away, and suddenly I am big, at least for a time.
2001, 2002, 2004. I know more death, I focus on life, my kitchen fills with crazy, but I empty its stores  as often as I can.
I am grateful for the images that mark moments I cannot otherwise recall. Warfare that ends a marriage has robbed me of exactitude, and I am left to its unkempt aftermath and the scrambling of certainty.
* * *
Six years ago a man in Normandy sends a question into the universe and eighty-four nights later we meet over poems and a purple rug in the heart of the Marais. He wears black jeans and a green shirt, and fifty-six days pass until he traverses an ocean to see me at my home, to plant peas and basil in a potager, to rub herbal cream into my injured shoulder. I recite his name with no intentions; I accept the momentary music of this incantations.
Three years ago I walk a path I've taken a hundred times or more through a patch of woods behind a residential street. There is soil that is poor, there are roots that are exposed, I am more tired than usual and so I stop. I am standing in the overgrown remains of a cemetery, and one headstone is entirely intact: "Savannah Holmes Barnes, wife of Reverend James Barnes, 1888 – 1927."
I wonder if there are angels here. I close my eyes to imagine their presence.
* * *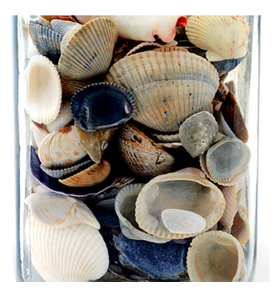 Sixteen nights ago and again eight nights ago and again one night ago there is another man from Normandy beside me in the kitchen, beside me at the bathroom sink, beside me in a beige room energized by shades of magenta and scarlet and crimson and vermilion. The comforter on the bed is an exuberant and resilient red.
There are no Polaroids, but we have digital images arranged into a slide show, ruby-colored roses that he offers me for no reason, and a jar of shells gathered together along a stretch of beach in a tiny town in Florida.



© D. A. Wolf

Big Little Wolf's Daily Plate of Crazy