Ah, the Big House.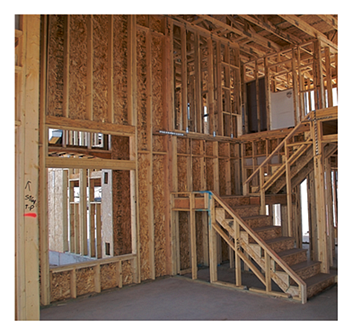 The one that drove me (and no doubt the neighbors) crazy for… let's see… 12 months? 18 months? Oh, it was a seemingly endless period of time as the noise, mess, and general disturbance was unavoidable. Daily.
Then there was the nail in my tire requiring (expensive) repair – hardly the end of the world but an irritation all the same. And now that the enormous edifice is no longer a construction zone (or palatial planting project), I thought some measure of calm would return to my little street.
But no.
Must I really regale you with yet another incisive, indignant, and irrepressible Bite Me Refrain?
A few doors down, one more cozy cottage was razed in an afternoon, and within a week the bulldozers and cement trucks were stationed up and down our (once) shady lane. To my dismay, the stupefying stature of the latest mini-monstrosity is already clear enough. While not Versailles, as it is restricted to one small-scale lot, another three-story top-heavy "something" appears to be in process.
My eyeball estimate? 6,000 square feet, on a road that more comfortably caters to homes in the 1500 to 2500 square foot range, with the occasional remodel that is larger, but not appallingly so.
Vanquished Values?
I understand. It's about values (or lack of them). Once upon a time, those with means felt less necessity to show off. Once upon a time, those without means felt less necessity to pretend otherwise.
Me?
I'm old school. Take care of people. Take care of business. Take your monstrous MacMansions out of here!
Yes. I'm finding myself a tad ticked off.
I'm angry at the disintegration of neighborhoods, real neighborhoods, once filled with charm. I'm angry that this has happened all over this city I call my home – and in many cities across the country. I'm angry that at a time when so many are struggling, others continue to opt for opulence.
And forgive me if I offend (and I possibly will), but you will never convince me that a family of three or four needs 5,000 square feet or 6,000 square feet or 8,000 square feet in which to delight in domestic life!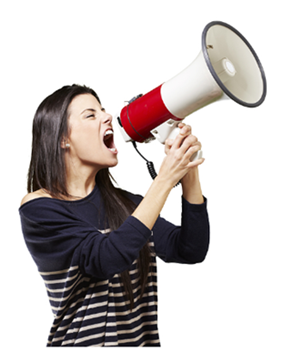 I have said it before and it may sound simplistic: No wonder American parents have so many communication issues with their children. If it takes an intercom or a cell phone (or a megaphone?) to locate them in your house, your house is too damn big.
Listen.
I have nothing against gorgeous large homes and elegant architecture. I've had the pleasure of visiting exquisite houses – some contemporary, some historic, many used lovingly and among other things, in order to entertain.
People work hard. They enjoy their success. We need our aspirations, and living graciously is something we all aspire to, don't we? But must that include destruction of older neighborhoods and replacing their character with monolithic monstrosities?
Big, Bigger, Biggest
I'm well aware that my definition of a "big house" may be your "normal house" and my "normal house" may seem gargantuan to families two miles away.
I get it. It's all relative.
But just a few blocks off sit lovely homes where the lots are wider and renovations have been undertaken with taste and restraint. On a morning walk recently, I saw a brick residence in near completion of a new second floor and front entry.
My guess? A once 2,000 square foot home has just doubled its space – without compromising the integrity of the original architecture, much less the other homes that surround it.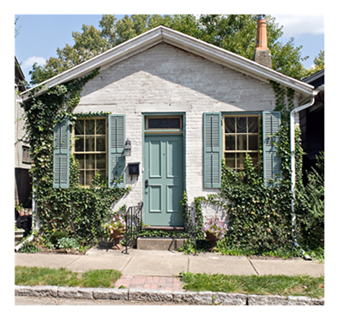 In fact, most of the 1930s properties on that street have been remodeled over the years – impeccably. I'm guessing they run in the 4,000 square foot range – with four and even five bedrooms. Each is unique and attractive, and does not dominate the others that stand nearby.
As for my anger and a dose of distress?
I am loathe to witness the destruction of history in these perfectly wonderful (and superbly built) older homes. I am  distraught over rising property taxes in a neighborhood with fewer and fewer cozy cottages, on a once adorable (and affordable) street. I'm appalled at the lack of respect for architectural integrity, for any sense of stylistic common sense, and for the perpetuation of Bigger is Better when it most definitely is not.
I grieve the 1940s charmer that was decimated for yet one more (mini) monster. But I cannot blame the family that chose to sell, with property values so damaged by the economy and many of us fighting to hang on to whatever we can, however we can.
Still. When did we lose our sense of proportion – quite literally? And how do we ever get it back?

Big Little Wolf's Daily Plate of Crazy