I consider the beekeeper's hat with its exotic veil. Might I find one that's a deal – very Samantha in Sex and the City – in the infamous episode of her chemical peel?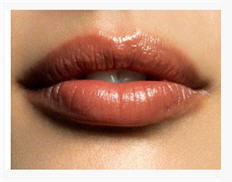 I picture a purposeful but seemingly natural gesture – my fingers curled over my chin, as my index and middle finger casually fan across my lips. (I shall offer no quips.)
If all else fails, perhaps I can ask my hostess for a small plastic bag which I'll fill with crushed ice, ducking into the bathroom for a few minutes to rest my mouth in untold bliss against its cold surface.
Nice… 
And why? Because it hurts to drink, it hurts to eat, it hurts to smile, it hurts to speak.
Anything that requires me to use my mouth is out – except a pout! And I have a social event to attend at which I need to, well… be social. Unfortunately, whatever stung me or bit me on the lip leaves me resembling a plumped up Housewife of the Bravo sort. And I'm not feeling like a sport!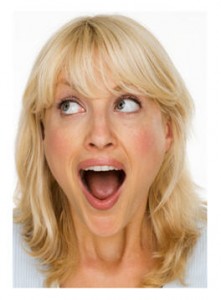 No sir. I'm cranky, I'm irritated, I'm as prickly as the sorry, stretched skin that rebels against my natural tendency to grin, much less to chat. Drat!
Then there's the damn antihistamine that makes me drowsy.
I feel lousy, and I wonder how long this will persist – this list of complaints and constraints I could never have imagined before this! I never thought myself a mouthy mama, I don't like to bore with dubious drama but I do like to talk and now I can't whisper or shout, I can't coo or boo.
And then there's this – the woeful absence of the all-important kiss!
It's been a week of strain and drain, this mouth of mine in intermittent pain. Perhaps for the fourth I should raise a glass (or two), and paint myself a cheery pucker colored in red, white and blue!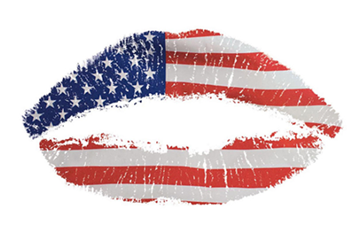 Any other patriotic non-narcotic suggestions for my eating drinking speaking yawning fawning fragile tissue issue?
And Happy Independence Day.
May you all be able to open your mouths wide – and party hardy!


© D. A. Wolf

Big Little Wolf's Daily Plate of Crazy