Wild plots. Heroes with superpowers. Gadgets, get-ups, gizmos… Does anything go, if it gets our kids to read?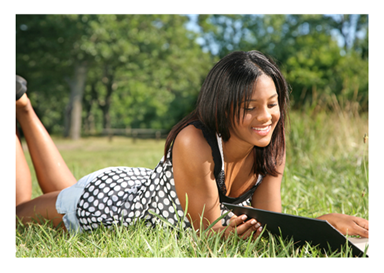 I recall summers as a time for unwinding – at least in some measure: a little sun, a little swimming, no commitments that were too trying for the gray matter.
But there was room for reading – whatever I wanted. That was true when I was a child as well as an adult.
After children of course, jammed schedules make that more difficult. Sadly, periods during which I could read without guilt (or interruptions) have been few and far between.
Personally, I wish I were in a position to make myself a summer reading list. If I could, I'd likely re-read some of my favorites – including poetry and short stories. I'd happily make a reading list and proceed through it with delight – ideally in the way our kids are supposed to. You know, when they troop home as the school year ends and the warm months begin – and the last thing they really want is to be told to do anything.
Big Books, Big Dreams 
Shouldn't summer be a time for dreaming? Shouldn't the long days and nights allow for big books, tall tales, and the imagination sparked by both?
I haven't been the best example to my kids. Unfortunately, as an adult, no matter how much I love to read, unless I'm perched by a pool or sprawled on a beach, I feel guilty about recreational reading. And let's just say the last time I relaxed with Rilke or sunned with Sedaris has been a number of years.
Then I think about my children. When it came to their summer reading assignments, I paid attention when they were little, but by middle school and beyond, I rarely inquired though I recall complaints over too many classics, and not enough "fun stuff." My teenagers seemed more irked than inspired.
And don't we want our kids to love reading?
Summer Reading Options
For one of my sons, I suspect his required reading turned him off – both during the summer as well as the school year. He powered through diligently, but I don't think he enjoyed it. And the summer was more of the same.
For his brother, a more consistent reader for pleasure, he was irritated at arcane English, but more open to an absorbing classic if the plot, setting, or characters were compelling enough.
Theoretically, you could say that any reading done by kids is valuable – even if it's on their smart phones or computers, in comics or other "light" fare. But as they grow older, don't they need to be expanding vocabulary, expanding knowledge, and igniting the imagination? Don't we want to see them off their electronic devices?
Is Summer Reading Valuable?
The academic pressures on kids today are considerable. Shouldn't summer allow them to exhale? Couldn't their reading list selections reflect that – in number and content?
When I was a teen, I read biographies, popular fiction, and literary classics – because I wanted to. I was marked significantly in terms of style and substance. I would hope my sons could say the same when they're adults, but to be honest, I recall looking at their reading lists at times, and shaking my head in dismay. I want their summer reading to be meaningful, yes – and instructive.
Still, can't we find ways to give our kids a good selection for both learning and enjoyment – at every age?
Do you monitor what your kids read – even when they reach the early tween years?
Do you encourage the classics or feel good if they're reading anything?
What about an age-appropriate mix of fiction, non-fiction, and poetry?
Do you want them to enhance their "world view" through reading, even in the summer?
How much are a child's reading habits influenced by the parents' reading habits?

Big Little Wolf's Daily Plate of Crazy