When my mother passed away unexpectedly some years back, my sons were still quite young, barely in middle school.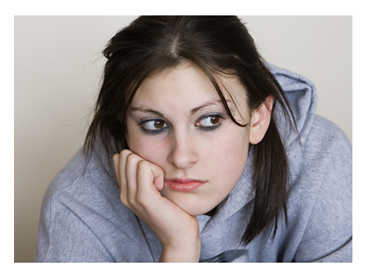 This was their first experience of a death in the family, and at the time, I made a decision quickly: they would have nothing to do with attending services of any sort. I remembered my own first experience of death – it was my grandfather.
And while I was older than both my boys at the time, I recall the hushed chatter, the covered mirrors, relatives milling in and out of the green parlor, and my grandmother's profound sadness.
She seemed to empty of purpose in the months and years that followed.
I even remember the clothing I wore to the funeral – wide-legged black pants and a soft pink blouse that my mother approved for the occasion. But I don't remember the funeral itself. I blanked it out.
Teenagers Experiencing Loss
I was seventeen at the time, there was no one to speak to me about the loss of my grandfather. And it wasn't until much later that I began to realize how deeply I was affected. So I picked my way through missing him as best I could, through an intermittent fog of depression, and an intense period of fearing death.
Looking back, I'm not sure who would've spoken to me or what they could have said, but the silence in the aftermath wasn't helpful. I had no place to put the feelings, and no tools or experience to sort them out.
When my mother passed away, my boys were all I had. They did what they could to comfort me, which – in itself – was distracting and endearing. Their relationship with their grandmother was a mixed bag (as was mine), which was complicated by the divorce which was still fresh.
At What Age Should a Child Attend Memorial Services?
I thought my sons were too young to attend a service, too young to experience more sadness, too young for the imagery that might – or might not – be expunged with time.
I didn't want them plunged into the same pain and confusion I experienced 30 years earlier.
A week or two back, my elder son called from overseas where he's working for the summer. It seems a great-uncle died, and he was headed to meet up with my other son and the rest of the family elsewhere in Europe, for the funeral.
I told my son to extend my condolences to his grandparents (my ex-husband's family), and that I'd talk to him afterwards. That "weekend" was this past weekend; I've yet to speak to either of my sons to see how they're feeling, and try to elicit some sort of response – a sense of what it was like for them, this – their first experience of attending funeral or memorial services.
Talking to Teens About Tough Subjects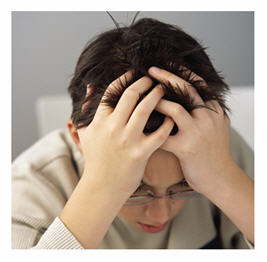 Partly, I wish to do this because we've never spoken of these topics. I wonder about my own reticence to approach the issue of death, natural though it is, especially in an elderly person. I recognize not only my own sadness triggers, but discomfort with my feelings on the subject of mortality.
To some extent we never dealt with these issues because there was no need – thankfully. And in our post-divorce family life, there was enough to deal with; I wasn't looking to take on the more exceptional scenarios unless we had to confront them.
The Divorce Black Hole
One of the oddities of divorce, for some of us, is the "black hole" into which our children drop during periods of time they spend with the other parent. Regardless of the frequency of visits, what goes on is only discussed delicately and to the extent that they choose to do so. That means I have no idea if my kids ever discussed these issues with their father, and it never occurred to me – until now – to ask them.
I do recall my mother speaking to me about what she wanted after she was gone. I was in my 30s, still single, and when she spoke of her estate and her wishes I was extremely uncomfortable. My father had passed away a few years earlier; despite our strained relationship, the thought of my mother being gone wasn't something I could face.
But don't we all owe our kids age-appropriate conversations about death – just as we do about sex, love, and other topics? If a death in the family occurs, shouldn't we be on the look-out for teenage depression, in the form of anger, withdrawal, or acting out?
Have you spoken to your children about grieving?
Have you allowed your kids to attend funeral services?
Did you keep an eye for a period of time afterward, in case of depression?
You May Also Enjoy