I didn't see it in a reader, and I'm glad of that. I heard it from a friend last evening on the phone, and it was a more personal delivery of the news.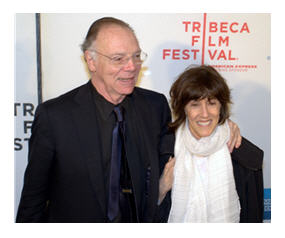 "Did you hear?" she asked, her voice cracking.
"Hear what?"
"Nora Ephron died," she said.
I was stunned, and at first thought she must be mistaken. You hear everything and anything on the Internet, which is where she saw it. So I opened my laptop and poked around. Indeed, Nora Ephron died yesterday, at age 71, of Leukemia.
I didn't know Nora Ephron, except in the way that readers and movie-goers might know her, yet her passing saddens me enormously. I imagine there is a generation – or two – who feel special kinship to this writer and filmmaker.
There will always be public figures with whom we identify for any number of reasons. Perhaps we associate them with a particular time in our lives, or they express viewpoints that instruct us, or better yet – that inspire us.
Nora Ephron was a journalist, an essayist, a novelist, a screenwriter, and director. She was married three times, perhaps most famously to Washington reporter Carl Bernstein, and that marriage (and divorce) birthed one of her most well-known novels, Heartburn.
In fact, when I hear the name, Nora Ephron, Heartburn comes immediately to mind. Touching on the experiences of a woman discovering her husband is having an affair while she's pregnant with their child, it's Ms. Ephron's own story of the unraveling of her second marriage. Some 20 years after it was written, I was laughing and nodding as I made my way through its pages – finding endearing characters, delightful dialog, and so much recognition in its words.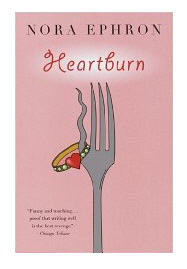 Perhaps you are more familiar with the now well-ingrained notion that men and women can't make it as friends without some sort of sexual question mark between them. Her 1989 film, When Harry Met Sally, is a gem of a romantic comedy, imbedded in the courtship dance for so many of us.
In Heartburn, you will find the origins of key characters that are fully fleshed out in When Harry Met Sally, which has truly become a classic examination of friendship as well as Boy Meets Girl.
Among other unforgettable romantic comedies are 1993's Sleepless in Seattle and 1998's You've Got Mail. More recently, Meryl Streep, who also played in the 1986 film version of Heartburn, enchanted us in Ms. Ephron's 2009 film, Julie and Julia.
On a slightly different note, and one which feels more personal, Ms. Ephron attended Wellesley College (a fact that makes me smile, as I can picture her there). And it was she who was part of creating the Huffington Post Divorce vertical. Say what you will about raising the profile on divorce, but since November 2010 when the Divorce Section debuted, issues around divorce are now openly discussed in a major media outlet. This is yet one more way in which this talented woman took the ups and downs of her own life and offered them to us – to find humor, consolation, and worthy discussion when it comes to contemporary relationships.
I will miss Nora Ephron's storytelling, her lovable characters, and her implicit encouragement to admit our foibles and frailties, finding humor in all of it, if we can.

Photo credit: Wiki, under Creative Commons License 3.0, David Shankbone, Further attribution here.

Big Little Wolf's Daily Plate of Crazy