My morning is greeted by an unexpected flurry of emails – all of which require immediate attention. I deal with them as best I can. Basically, I dispatch and defer.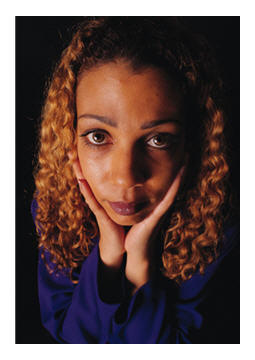 I'm already dashing to a meeting, and if not for the urgency of the emails I wouldn't have taken the time.
Stress!
I fill my travel mug with coffee and it begins to leak, so I opt for Plan B – a tall blue glass that will fit in the car's cup holder. I top it with foil and a rubber band to prevent any spills en route – and it works!
The meeting runs over. A great deal over. I'm on a tighter than usual schedule today – one of my sons is due home tonight. I made one market run yesterday, but I need to stop at the local superstore to pick up paper products, snacks, O.J. and milk. I know the layout like the back of my hand, so it's sure to be a breeze – except – they're remodeling!
It takes twice as long to find my basics, and I feel my day spiraling down.
Sitting at a red light in unusually heavy traffic (I'm stressing, I'm stressing), I call my son to confirm our arrangements. He had given me an Estimated Time of Arrival, but instead of answering from the location where I expect him to be – he's on his way to the airport already. It seems the flight information he gave me was off – (surprise, surprise) – and he's due into town some three hours earlier.
Stress!
More Stress?
I rearrange my shuffling schedule in my head as I drive, and arriving home, I grab the now empty glass from the cup holder and set it on top of the car. Rats! It slides off and shatters – right next to my tire and yes, my foot. My nearly-bare-in-sandals foot.
Blue glass in shards – sparkling in the sun. But hey, no cuts, no blood – I got lucky.
Still – care to guess at the expletives which were uttered as I stood and stared? Care to imagine my anger (at myself), my new recalculation of time lost, and worry about how I could possibly maneuver my car out – so I can pick up my son?
We have a shop vac. It's somewhere in the basement. I'm not strong enough to lift it – if I can even find it.
Stress, stress, stress!
I recognize my choices – continue to fly through my day, potentially causing accident after accident – or, stop, take a breath, imagine the worst case scenario, and reconsider everything relevant – in order to stop the spiral.
My Stress Runneth Over
A year ago, two years ago – I'm not sure I would have chosen wisely. Now? Something in me has changed. I've learned how to stop a spin, and redirect.
The leak in my coffee mug?
Out of my control.
The unusually heavy traffic this morning?
Out of my control.
The flurry of emails that required even a minimal response?
Likewise, though answering was a judgment call.
The meeting that ran over?
Out of my control.
Everything else?
Entirely up to me.
The worst possible scenario? Nothing dire. And the glass sliding off the car was the result of my rushing, and not paying attention. I knew that immediately – and it forced me to stop and assess.
Sanity Check?

I carefully back myself out of the broken glass, walk to the other side of the car, climb into the back seat and scoot the bags toward me. I carry the cold things inside, and put them in the fridge. Everything else?
It will keep.
Without a shop vac, the best I can do is pick up as much glass as possible while protecting my hands; I bring a heavy paper bag outside, and use gloves and paper towel to do just that.
Then I get back in the car and maneuver it here and there in the driveway, inch by inch, to distance it as much as possible from the area where glass remains. All I can do is hope that when I go out to pick up my son, I don't inadvertently puncture a tire.
Inside, I sit. I eat. I drink water.
I put away the rest of my purchases, get laundry in the washer, and dinner defrosting.
Reality Check: Perspective and Priorities
I am not cut. The car is a fine. The world is not coming to an end. My son will be home early – and that's great!
No stress.
Perhaps this is the secret to work-life balance. There is no balance per se; but there is reason, there are priorities, there are moments of centering and perspective.
I make a list of the absolute essentials for the next few hours – and hours are all that remains to my possible work day.
In the Real World, there are things we can control and things we can't. There are choices we make and consequences we navigate. Accidents happen. The unexpected throws us off course. We can react, and reorient.
We can learn to stop the spiral.
How do you handle those days when everything seems to spiral out of control?
Have you learned to put the brakes on before things worsen?

Big Little Wolf's Daily Plate of Crazy