You might think it's because she speaks French. (Et moi, aussi.)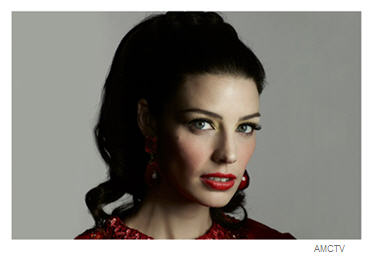 You might think it's because she's a brunette. (Me, too.)
You might think it's because Ms. Paré charmed us with her saucy rendition of Zou Bisou Bisou a few weeks back on the small screen.
You might think I love Jessica Paré because her character Megan Draper speaks her mind, and won't relinquish who she is – even for the man she loves. But it's more than that. It's more than the way her role is written in the hit AMC TV series, Mad Men.
It's her teeth. Her gorgeously imperfect teeth. And I say – Hallelujah.
Have you paid attention lately, to the blinding smiles on almost any current television show or film?
Smiles that are Whiter than White, Brighter than Bright
In comparison, you may have noticed that prior to 2007 (or so), you have the opportunity to revel in intriguing faces as well as the epically beautiful, of course. And you'll see real teeth – some veneers, some caps, some who-knows-what – but genuine smiles that reflect "reality" in ways we continue to attempt to alter via the media.
For me, this is true beauty. The mole. The elongated nose. The imperfect something. 
My own choppers?
Oh, they're nice enough I suppose. But they aren't veneered, they aren't routinely bleached, and they're far from perfect. In any event, I surely don't resemble Jessica Paré – she must be a foot taller for starters – but I love that she is beautiful while looking real.
As for the Pass-Me-My-Sunglasses brilliance we take for granted on our pseudo-reality smiles, I say – enough already.
Changing Beauty Standards (Celebrating "Real")
Beautiful teeth? Of course they're an asset. But I dare say that women have too much already on our "Must Do" Beauty Expectation List.
Changing beauty standards?
What ever happened to radiance that derives from a combination of confidence, smarts, compassion, playfulness, humor, talent – and yes of course – good looks, however you define them? May we celebrate those who dare to be real? May we enjoy a distinction or two that is individual?
The full figure on the woman who flaunts it and oozes sensuality? The lines on the forehead that reflect worries as well as wisdom?
The real mole, the wild hair, the unremodeled breasts, Meryl Streep's spectacularly interesting nose, and for that matter, highly individual and expressive beauty?
I love Jessica Paré – and hope to see more of her – and more like her – exemplifying standards of beauty (and talent) in the media that are more varied and far less artificial.

Image of Jessica Paré, AMC TV  (Mad Men).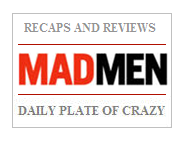 For more musings on Mad Men's women, and weekly Mad Men reviews, pop by here.



© D. A. Wolf