It's Season One of Sex and the City, and Samantha refers to a cute little Fixer-Upper. If you don't recall, she's describing the Turtle.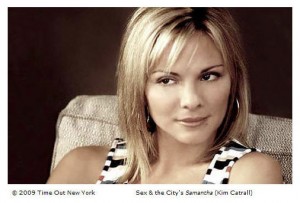 That's Bernie Turtletaub to be precise – far from every woman's dream – complete with balding dome, nerdy glasses, boring babble regardless of topic, and notoriously nasty breath. But he seems kindly enough (and has deep pockets); theoretically he's the ideal target for a woman looking to "fix" a man – transforming him into what she imagines he could be.
Fixer-Upper Relationships
Think it's just women who play this game? Trying to change the man they're dating? Think again. 
I have an old friend who falls for younger (unsophisticated) women. He refashions their sense of style, buys them a new wardrobe, instructs them in wine and food, and once these Eliza Doolittles are ready to stand on their own, invariably – they leave him.
Personally, I've never been attracted to Fixer-Uppers. I don't believe in dating a man with the objective of changing him. Life is challenging enough without turning a person into a project – especially when you're raising kids, which involves projects enough – thank you very much.
Besides, when you fall in love with a Fixer-Upper, aren't you falling in love with what you think the person will be? With an idea or an illusion? How can it possibly work?
Fixer-Upper Homes
As for a Fixer-Upper home?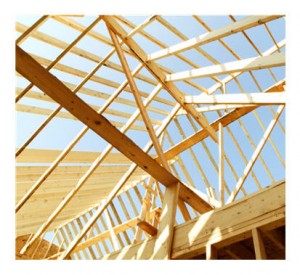 For me, that's a different tale entirely. If you're a Do-It-Yourself enthusiast – even if you aren't – you understand the thrill of building on good bones and recreating your environment exactly as you would like it.
If you manage with a small budget, you also understand. Besides, conventional wisdom says – better to purchase the least expensive home on the block than the most expensive – and over time, fix it up.
My own little home qualifies as a Fixer-Upper – at least it did, when we moved in – older, solid foundation, good location, and ample options for tweaking this and expanding that. My boys and I have done our share of fixing up around here, with no shortage of possible projects in the future.
Date a Man So You Can Change Him?
But unlike the prospect of dating a Fixer-Upper guy, or for that matter, being the woman a man would like to change, I love the creativity of a home with the promise of possibilities – sprucing up the deck by potting some plants, brightening a bathroom with a coat of paint and new towel racks, the "some day" vision of a bay window here, or an expanded entry there. (Maybe even my Parisian courtyard?)
The pleasure? It's in the imagining, as much as the doing.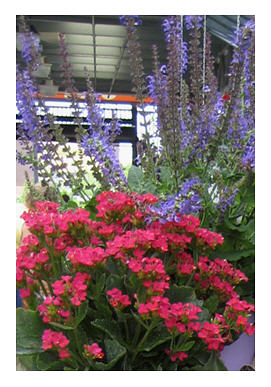 Anytime I've undertaken a house project, even if it's small, I've experienced a surge of energy in the renovation process. Fixing up my space feels hopeful, like an investment in the future.
But fixing up another person? Dating a man so I can change him?
No thanks.
Are you big on Fixer-Upper men or women? What happens when they're "fixed?"
Are you a Do-It-Yourself person, always dreaming up projects around the house, the apartment, or the garden?
You May Also Enjoy